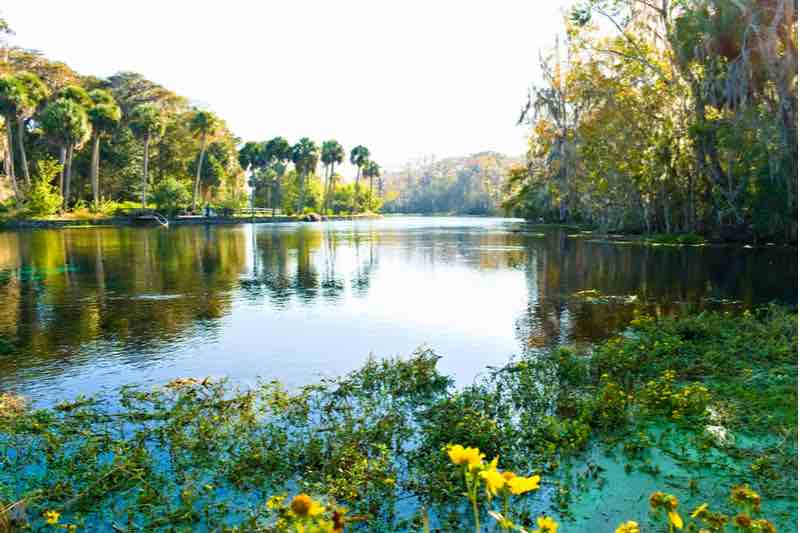 Our List of 14 Incredible Attractions in Central Florida Beyond Disney and Universal Studios
(Last Updated On: September 19, 2023)
When most people think of vacationing in Central Florida, their memories may take them back to their childhood. The thoughts of a particular big-eared mouse may overshadow the plethora of alternative outdoor options.
Kiddy rides and long lines may be the norm for families with toddlers. But those of us looking to jump into the action ourselves can explore the wild variety of hands-on outdoor activities unique to this region.
ForeverFlorida.com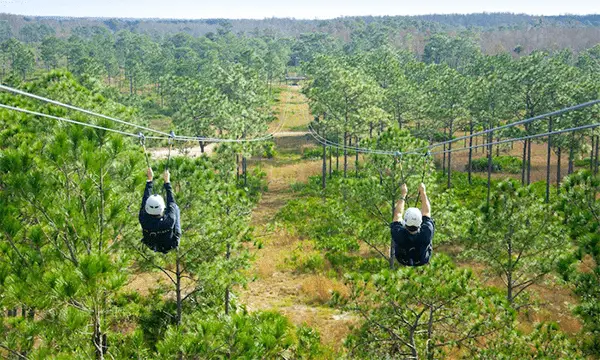 One of my favorite incredible attractions in Central Florida is located just 36 miles southeast of downtown Orlando. This raw-nature experience will throw you right in the middle of Florida's vast assortment of wildlife.
Swing from the trees with some of the most electrifying zip line circuits you'll find anywhere, including the unique Rattlesnake Roller Coaster — the only zip-coaster combination in the whole country!
As you plunge from the 78-foot platform, you'll experience twists, dips, and zips like never before. If traveling among the treetops at over 30mph doesn't take your breath away, the fantastic views throughout the conservancy definitely will.
And if your adventure partner isn't quite as adventurous as you, I've got some excellent news. ForeverFlorida also has some of the best horseback riding trails and trail buggy tours you'll find anywhere.
Ride through Florida marsh and get glimpses of beautiful cypress, mighty oaks and unspoiled wildlife including alligators, black bears, white-tailed deer — and even the elusive Florida panther.
ForeverFlorida is great for half-day adventures or extended stays with overnight camping.
Orlando Balloon Rides
If a high-altitude flight is calling your name, you may want to check another of the Central Florida incredible attractions: Orlando Balloon Rides. You'll assemble early in the morning and launch before dawn — experiencing the unmatched beauty of a Florida sunrise, from 1,000 feet.
These one-hour flights give you the experience of soaring through the sky like nothing else can offer. Reservations are required.
Central Florida Zoo & Botanical Gardens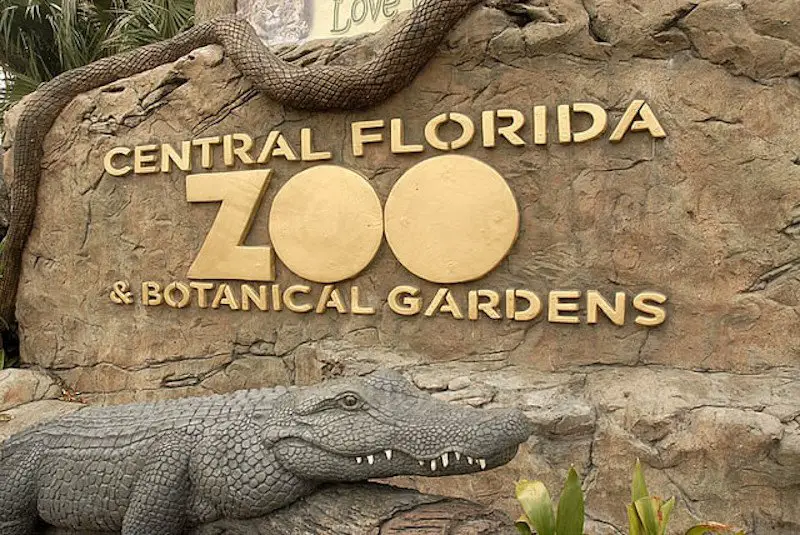 With over 400 animals to experience, the Central Florida Zoo & Botanical Gardens offers a great way to experience the unique wildlife and the huge variety of foliage Florida has to offer.
Suitable for all ages, the zoo offers tours, educational programs and unique close-encounter experiences with rhinos, giraffes and much more!
West Orange Trail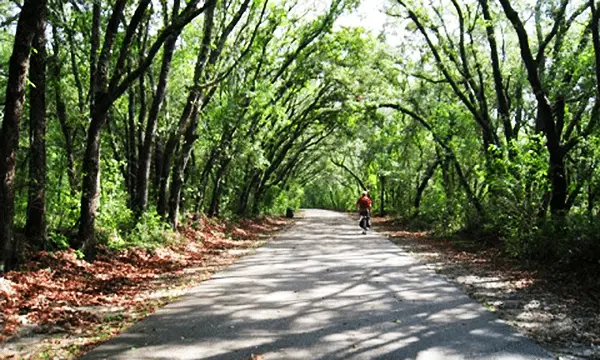 For those looking for a bit more exertion on their agenda, you'll find the 22-miles of paved trails at West Orange Trail is just what the doctor ordered. And if your travel arrangement didn't account for a bicycle, no worries. West Orange Trail Bikes and Blades offers bike and equipment rental so you can focus on the fun.
Adventure Island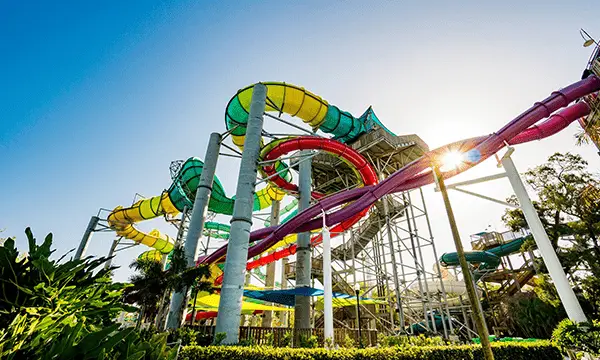 No matter where your adventures take you, if you're in Florida in the summer you'll want to cool off at some point. Looking to get wet but maybe with a huge dose of RUSH in the mix? Adventure Island has just the right amount of excitement for whatever itch you need to scratch.
Exhilarating water slides will fuel your need for speed — with ten water-gushing towers to choose from. And when you're ready to kick-it and relax, enjoy 26,000 square feet of the swimming pool area or float lazily down the half-mile long Rambling Bayou river.
Bok Tower Gardens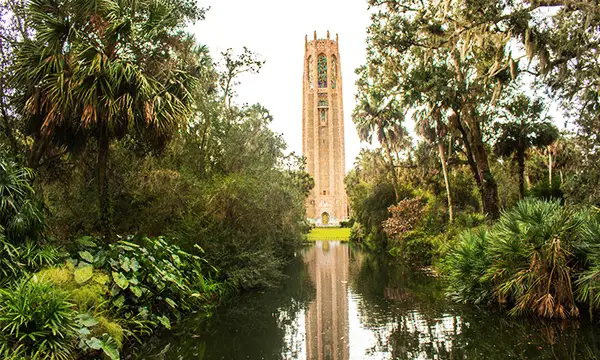 Bok Tower Gardens is a 1.5-mile nature trail with a healthy dose of nature-inspired education all along the way.
Learn about Florida's fragile ecosystem, take the kids to Hammock Hollow Children's Garden, or visit the unique pebble pathway of the River Of Stone. Gardens here, gardens there, gardens EVERYWHERE!
Spend the entire day exploring perennials (both native and non-native) and beautifully designed landscaping and architecture.
Dinosaur World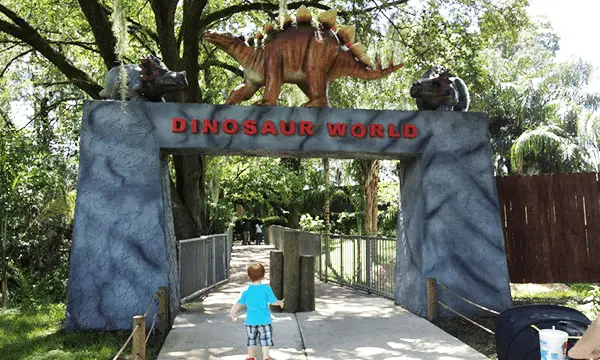 Looking for something a little more 'prehistoric'? Then check out Dinosaur World in Plant City. Visit life-sized dinosaurs in their natural habitats — you can even walk among them if you dare!
Experience the Jurassic age under centuries-old oak trees providing natural shade at intervals along the path.
Harry P. Leu Gardens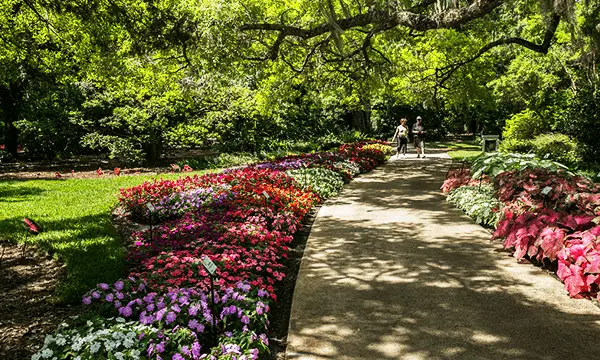 The beautiful gardens of Harry P. Leu Gardens occupy a 50-acre parcel and offer some of the most beautiful foliage and landscaping anywhere. Classes and summer camps are offered (and usually sell out quickly) for ages 5-12 — and include early drop-off and late pickup.
Silver Springs
Florida is filled with beautiful kayaking locations — one of my favorites being Silver River. This gorgeous 8-mile course is located in Silver Springs State Park, on the west side of the Ocala National Forest. You'll find not only great kayaking but dining, glass-bottom boats, and camping. 
Buccaneer Bay, Weeki Wachee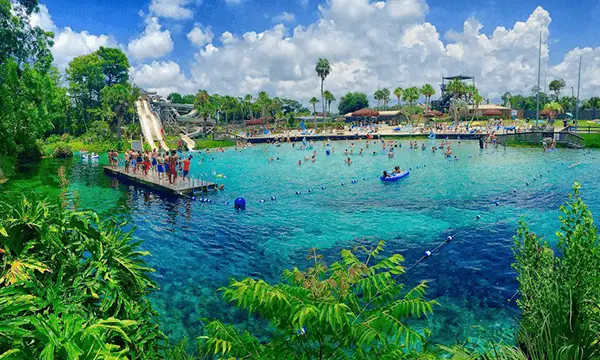 For those looking to spend some time in the sunshine, Buccaneer Bay offers water adventure like only Weeki Wachee can! With mermaid shows, kayaking, riverboat cruises and – let's not forget HUGE water slides – you'll find fun for the whole family virtually around every corner.
Swim With The Manatees At Crystal River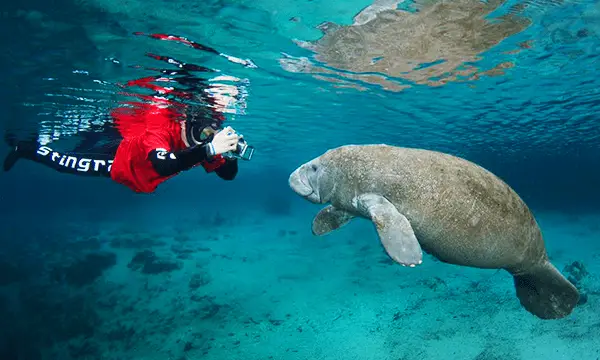 If you're looking to get up-close and personal with some natural Florida wildlife, look no further than Crystal River — home to the mysterious Florida manatee.
Swimming with these gentle giants is one of the most incredible attractions imaginable. Their majestic movement will have your heart pounding and leave you breathless!
Zip Above the Trees at Empower Adventures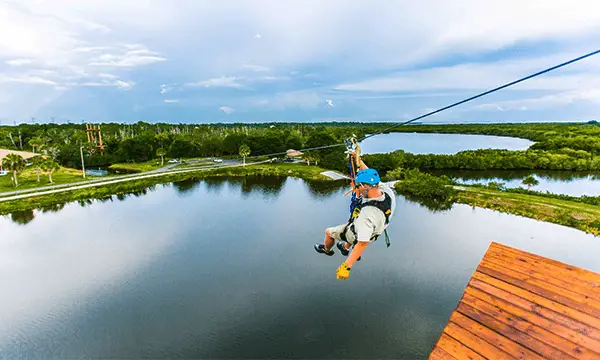 Ready for a thrill you'll never forget? Clip on to over 3,000′ of the adrenaline-pumping zip line at Empower Adventures.
Located on 396-acres of county preserve, this wilderness bayou is sure to please with 2.5 hour guided tours and 11 unique adventures — one of which is a 200′ suspension bridge!
Congo River Golf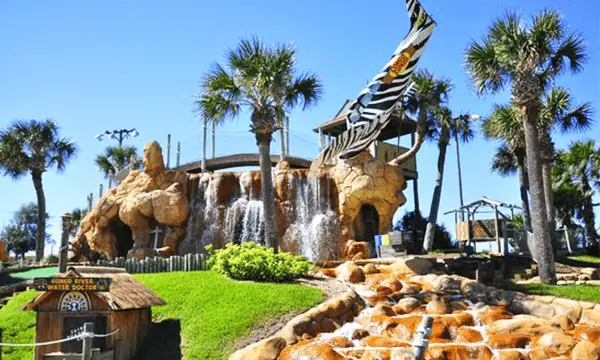 After a long exhausting day of adventure, bring the whole family out to Congo River Golf and experience some beautiful, award-winning mini-golf as you've never seen before!
You can find everything from flowing waterfalls to mysterious caves and explore this African jungle one hole at a time.
No matter where your adventures take you, with 8 locations across the Sunshine State, you're sure to find one close by.
Buster Island Loop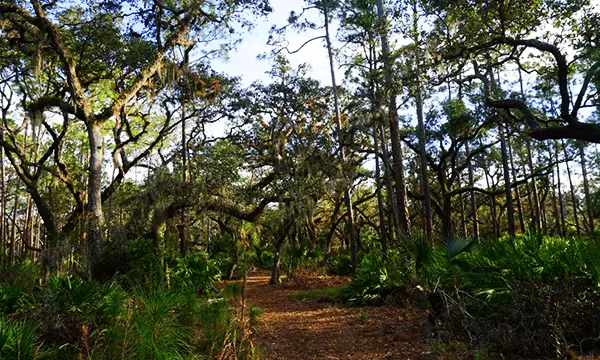 One sure way to see Florida in its naked-nature is a hike through its beautiful state preserves. Buster Island is one of the most popular parks in the state. It loops interconnect and take the hiker through every sort of scenery the country offers.
Wet prairies and old-growth live oak hammocks are scattered throughout the trails. It offers a primitive campsite, a boardwalk, and a fantastic view.
Summary
No matter what type of adventure you're looking for, Central Florida offers incredible attractions for everyone. Bring the whole family, bring just a good friend or two, or just hit a trail solo — either way, you're sure to take in some breathtaking scenery.
Please follow and like us: