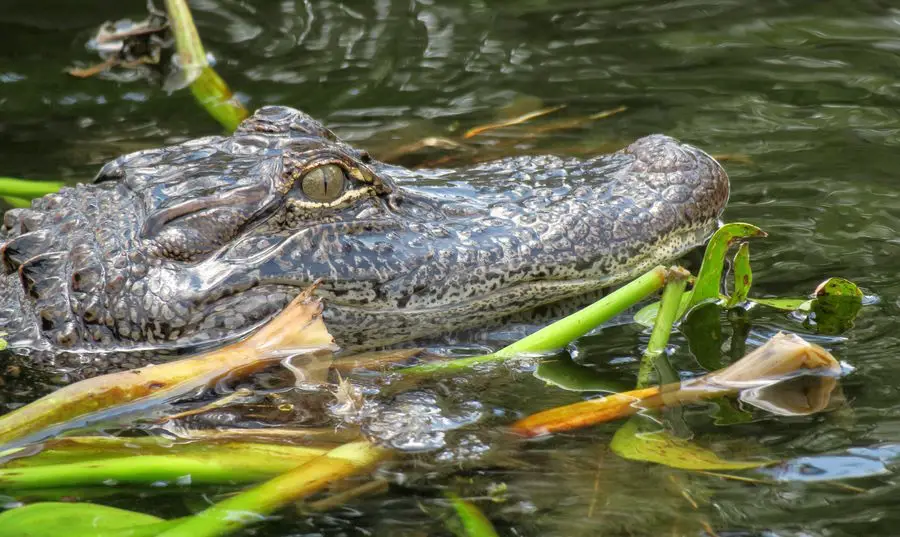 Best Places To See Alligators Near Orlando
(Last Updated On: September 19, 2023)
Florida is known for its abundance of alligators, and Orlando is no exception. It is estimated that there are about 1.25 million alligators that live in Florida. 
According to the Florida Fish and Wildlife, Lake George, near the St. Johns River in northeast Florida has the most alligators, at about 2,300.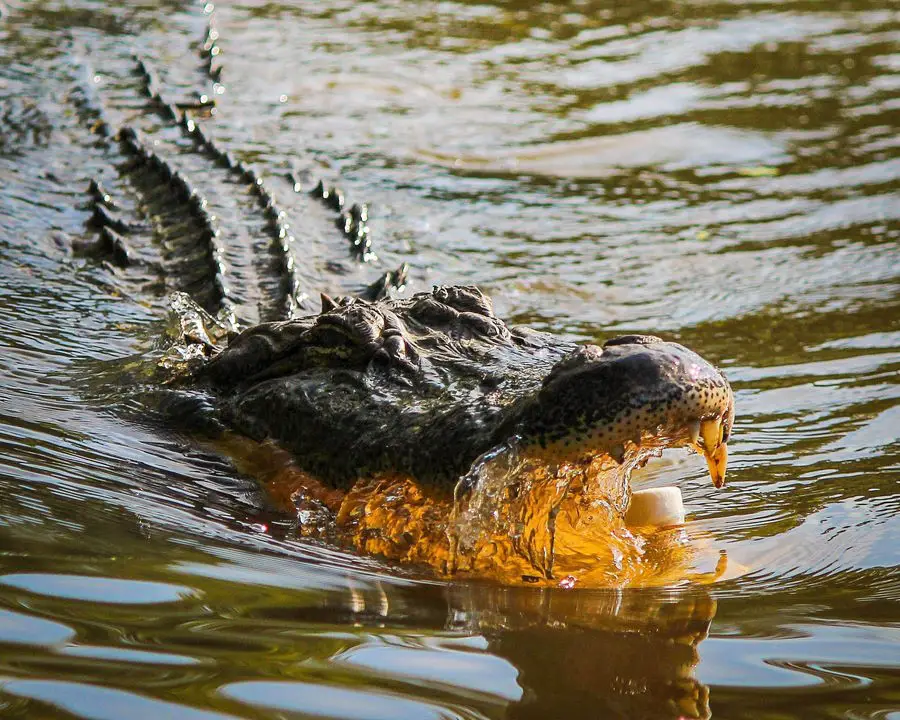 Lake Kissimmee, which is near Orlando, comes in second with about 2,000 of the creatures. If you're visiting the area and want to get up close and personal with these fascinating creatures, there are several great places to do so. 
In this post, we'll highlight some of the best places to see alligators near Orlando, along with some FAQs to help you plan your trip.
Gatorland is a 110-acre wildlife preserve and theme park located just south of Orlando. From babies, known as grunts, to the massive 14-foot alligators, Gatorland is Florida's leader in alligator safety and education. 
The park is home to thousands of alligators and crocodiles, as well as a variety of other animals, including snakes, birds, and tortoises. There is a free flight aviary, petting zoo, and nature trails. 
In addition to viewing the alligators from a safe distance, visitors can also participate in feeding shows, educational programs, and even zipline over the alligator breeding marsh.
Located in Wildwood, near Orlando, GatorWorld is a drive-thru park. While you stay in the safety of your car, you can drive through the park and past specially designed pools. 
You will be able to see the 400 gators swimming and feeding in various pools along the drive. The end of the drive has a platform where you can both observe and feed the alligators. 
For the kiddos, there is a petting zoo with some small and cuddly critters where they can feed and interact. Elvis the goat and Biscuit the bunny will give the little ones some friendly options for interaction.
Lake Kissimmee State Park | Florida State Parks
The second largest alligator population in Florida near Orlando, Lake Kissimmee offers 60 camping sites. The sites have electricity and water hookups. 
There is a boat ramp to be able to access the lake, and there is also a six-mile-long horse-riding trail. While there is good fishing on the lake, it is advised that you swim at your own risk because of the large alligator population in the lake.
Located on Lake Jesup, which is known for having one of the largest alligator populations in Florida, Black Hammock Adventures offers a variety of airboat tours that allow visitors to be on the water with a chance to see gators. 
The tours are led by experienced captains who will provide information about the alligators and their habitat, as well as point out other wildlife along the way. There is also a restaurant on the site that will allow you to try fresh gator tails and gator burgers.
For those who prefer to view alligators from the safety of their car, the Lake Apopka Wildlife Drive is a great option. This 11-mile drive takes visitors through wetlands and marshes, where they can see a variety of wildlife, including alligators, wading birds, and otters. 
The drive is open Fridays, Saturdays, Sundays, and federal holidays from sunrise to sunset. Plan on one to three hours for the drive, depending on how many stops along the way you would like to make. 
If you prefer to go on foot, the Lake Apopka Loop Trail follows the lake's edge through the park and covers more than 20 miles. This trail can be hiked or biked, with four trailheads that have restrooms, but bring your own drinking water.
FAQ:
Is it safe to get close to alligators?
While alligators are fascinating creatures to observe, it's important to remember that they are wild animals and can be dangerous. 
It's important to keep a safe distance from alligators at all times and to never feed or approach them. Always follow any posted signs or guidelines when visiting alligator habitats.
When is the best time of year to see alligators in Orlando?
Alligators are active year-round in Florida, but the best time to see them is typical during the warmer months, from April to October. 
During this time, alligators are more active and can often be seen basking in the sun or swimming in the water.
It is important to know, too, that an alligator will show up wherever they darn well please, as is evidenced in this video:
'It's a gator!' Massive alligator slows traffic in Central Florida
Tips To Know About Alligators
Never feed alligators: It is both dangerous and illegal. When alligators are fed by humans, they overcome their wariness and associate people with food.
Dispose of garbage appropriately: When camping near lakes or when at a boat ramp, dispose of fish scraps in garbage cans. It can be tempting to throw the scraps in the water, but it is the same as feeding the alligators.
Seek medical attention: If you are ever bitten by an alligator, it might seem obvious, but seek medical attention. Even if the wound is slight, an alligator bite can cause a serious infection.
Keep your distance: When they want, an alligator can move quite fast and quickly cover the distance between you and them. Watch them and take pictures from a distance, not up close and personal.
If there is water, assume there is an alligator: Whether it is a small lake or pond, you can assume that there might be an alligator present. Even small ditches alongside the highway can be home to one of these creatures. 
Don't ever take for granted a body of water is safe and never swim outside of a posted area.
Alligators are most active between dusk and dawn: This fact can rule out swimming at night as a safe activity. 
Before sunrise and sunset is also the time that pet owners can be walking Fido. Dogs and cats are similar in size to the natural prey of alligators. 
If you are walking your pet, stay away from the water's edge, and don't let your pet swim in the lake no matter how much they want to.
Keep track of the kiddos: Don't leave your little ones unattended in or near the water either. Check out this video of a kiddo whose encounter with a small alligator was disappointing: Alligator steals Florida boy's fish
In Conclusion
Orlando and the surrounding area offer a variety of great options for seeing alligators in their natural habitat. 
Whether you prefer to view them from a safe distance or get up close and personal on an airboat tour, there's something for everyone. 
Just remember to always follow safety guidelines and respect the alligators' space.
Gators in Florida also make the news, just like the weather and sporting events:
Central Florida Newscast with alligator sightings
Please follow and like us: