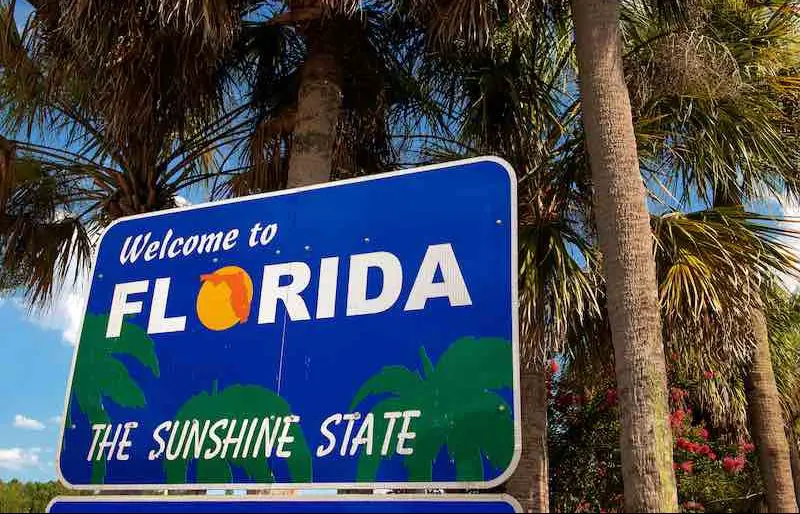 8 Things to Do in Florida During the Summer
(Last Updated On: September 19, 2023)
When you think of visiting Florida, you might think that most visitors come to escape the cold weather in places like the Northwest, Northeast or Canada and it's true.
But, did you know that visiting Florida during the summer is also a great option. 
There is no better way to beat the summer heat in Florida than going to a beach and getting soaked in the fresh crystal water all day.
So, if you are planning to visit Florida during the summer months, here's a list of summer activities that you can do:
Our Summer  Activity List in Central Florida
Visit the Florida wildlife
If you are one adventurous soul and would love to visit the Florida wildlife, buckle up and drive down the Safari Park.
During the ride around the 85 acres of land, you will have the opportunity to sight-see and observe over 100 different exotic animals roaming freely.
Aside from the drive-thru adventure, the Park also offers the gator park tour, airboat rides, and animal feeding. Other animal parks reopened in Florida include Central Florida Zoo and Brevard Zoo but with limited capacity.
Enjoy fun thrilling rides
Are you looking for a place to bring the kids where you can enjoy a fun, thrilling ride? There is no better place to go than the Fun Spot parks in Orlando and Kissimmee, and the Magical Midway Thrill Park.
If you are looking forward to seeing the great city views in Orlando, Florida, visiting The Wheel at ICON Park will make your day. The Wheel stands in a stunning height of 400 feet tall, giving you an iconic view of the city day and night.
These thrill parks have recently opened their doors to foreigners and Florida tourists and the implementation of safety guidelines.
Visit the world-famous theme parks
The theme Park destinations make up a vast percentage of summer tourism in Florida. 
Famous Theme Parks like Universal and Disney World are one of the top destinations for visitors to the State of Florida. 
If you're coming to the area, look for deals on park tickets or bundles as there's no shortage of deals. Just be careful you don't get sucked into having to visit a timeshare presentation, in order to qualify for your cheap tickets. Of course, if you don't mind sitting through a high-pressure sales presentation for a couple of hours, you just might score some Disney or Universal tickets for less than half price! 
Tour around the Florida museums
Museum tours are always on top of a traveler's to-do list. Luckily, there is a lot Central Florida can offer when it comes to that. Feed your artistic soul by exploring the Orlando Museum of Art, the leading cultural institution in the region.
Another Florida museum worth a visit is the Albin Polasek Museum and Sculpture Gardens, a place where nature meets art. The property is also home to the internationally acclaimed Czech sculptor Albin Polasek. You can see his celebrated artworks.
If you are traveling around Florida, do not miss the chance to visit the iconic Madame Tussauds museum in Orlando and take a selfie with the life-size wax figures of your favorite stars and celebrities.
Don't miss the water parks and marine life viewing
Just across the Madame Tussauds, you can find the location of Sealife Orlando, where you can enjoy walking into the 360 degrees underwater tunnel with a beautiful view of the abundant Florida marine life swimming around you.
For more marine life viewing and water adventures, you may also book your tickets to Island H2O waterpark, Aquatica, and Discovery Cove. These have recently reopened in June.
Go to wine tastings
For wine-lovers out there, there is a place especially for you in Clermont, Florida. The LakeRidge and Winery Vineyards is Florida's largest premium winery and one of the top-most tourist destinations during the summer.
The winery allows its guests to stroll through the 80+ acres vineyard every day until sundown at 5 pm. And for the best part, you can enjoy its excellent wine tasting room and even take home a few bottles from the retail stores inside the property.
Relax on Floridian beaches
Of course, you cannot leave Florida without going to its famous beaches. Enjoy a summer staycation with your family at the Margaritaville Resort Orlando, one of the few beach resorts that have recently reopened. This tropical oasis in Orlando is just a few steps away from the city's famous theme parks.
Other Floridian beaches you can check out are the Cocoa beach, Satellite beach, the small town beaches on Florida's East Coast, and the Jacksonville beaches in Northern Florida.
These areas might still be under community quarantine, so it is essential to check with the official business websites or ask the local authority before visiting these areas.
Visit the Tower Gardens
After all the fun and excitement visiting various beaches and theme parks, feel free to relax at the Bok Tower Gardens while enjoying the refreshing view of nature.
Aside from the fascinating plant species, the tower also boasts the stunning creations of Central Florida artist Rick Sgrillo. If you are going to visit the Bok Tower Gardens today, make sure to check their admission page for safety policies that need to be followed while inside the property.
Conclusion
In conclusion, Central Florida summers offer an enticing array of activities and experiences for both residents and tourists alike. From the pristine beaches on the Gulf of Mexico to the enchanting theme parks of Orlando, this Sunshine State truly lives up to its reputation as a summer paradise.
Whether you're seeking relaxation by the water's edge, thrilling adventures in nature, or family-friendly entertainment, Florida has it all.
Please follow and like us: