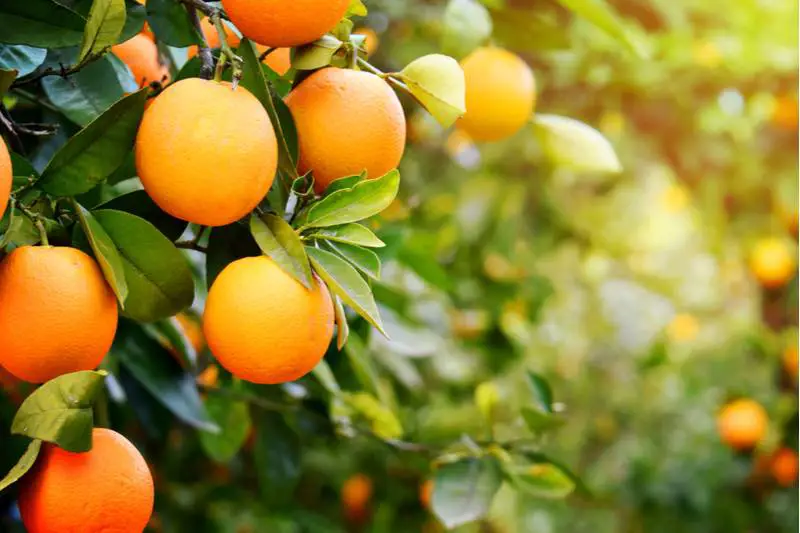 Get to Know the Sweet and Juicy Florida Oranges and Where to Buy Them
(Last Updated On: September 20, 2023)
Fresh, Local Citrus in the Sunshine State
Whether you're on your way to visit an amusement park with the family, traveling the countryside on a weekend junket, fishing on a wonderful lake or just setting out on a camping adventure, no trip to the Sunshine State is complete without enjoying a sweet, juicy Florida orange.
The orange has been an iconic part of the state's identity since it was introduced by the Spanish in the 1500s. Since then, Florida blossomed to be the second-largest producer of orange juice in the world, just behind Brazil. Thanks to the sandy soil and warm weather, the central part of the state is an ideal location to produce this precious citrus crop.
As you travel through Florida, there are a number of roadside tourism centers that sell bags of citrus and other Florida based treats and gifts. Some even have baby alligators on display. (They always look like they're smiling.) But where is the best place to get your fix for the freshest, most delectable Florida oranges? From Tampa to Orlando to Cocoa Beach, we'll highlight some of the stand-out spots for the tastiest citrus fruit around. 
Tampa Bay Area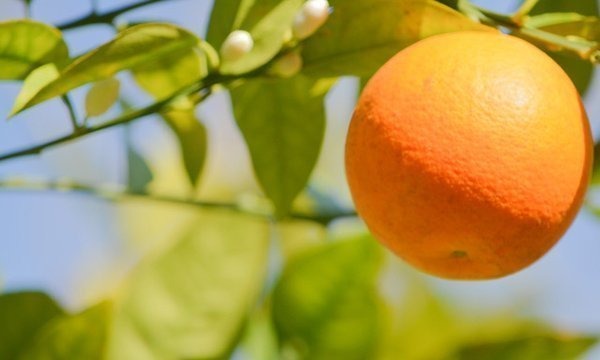 If you're in the Tampa area and craving a little vitamin C, head out to Dooley Groves in Ruskin, Florida. Just 30 miles south of Tampa/St. Pete, this U-Pick farm is known for their amazing Honeybells (also known as the Minneola tangelo) which are easy to peel, super sweet oranges. The season runs from mid-November through April, so if you're visiting for the holidays or spring break, this U-pick orchard is the perfect stop for fun, afternoon frivolity.
In addition to Honeybells, Dooley Groves has 10 varieties of other unique citrus fruits including Clementine, Tango, Honey and Early Pride tangerines, Sugar Belle oranges and Ortaniques which have the best qualities of oranges and tangerines combined.
If you're visiting in the spring, you may be lucky to visit the grove when the orange blossoms are giving off their glorious scent. This intoxicating aroma is worth the trip on its own. As tempting as it may be, please be mindful not to pick the blooms. Fewer flowers mean less fruit for visitors the next season.
For a uniquely wild experience just a little south of Dooley Groves, check out Mixon Fruit Farms. In addition to fresh citrus, this one of a kind destination has a fantastic tram tour that includes both the farm and the wildlife refuge on site. The Mixon family shared a portion of their land with Wildlife Inc. which cares for orphaned and injured animals, birds and reptiles and provides education to the public.
Mixon Fruit Farms is a fantastic spot to spend an afternoon with the family or even host a birthday party. This fun farm setting is a great venue for group get-togethers and events. The play place includes a 20-foot water slide, inflatable obstacle course, life-sized chess game, giant Jenga, and more. There are activities to keep party-goers of all ages busy all day long. Weddings are also popular here. The picture-perfect backdrop of Mixon's gazebo, koi pond, and the garden oasis is simply magical. 
Central Florida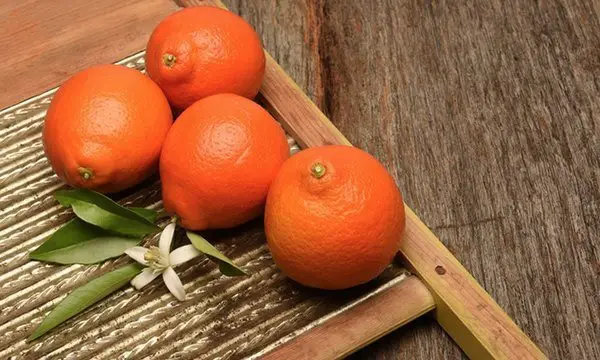 If you're looking for a little citrusy sunshine in the Orlando area, check out Hollieanna Groves in Maitland, FL. This down-home, family-run business has a historic packing house and farm store that is open during citrus season, November through April. You can sample fresh oranges and grapefruit in a season as well as fresh-squeezed juices which are unpasteurized and free of any additives.
Hollieanna Groves offers convenient fruit club programs and gift boxes that can be shipped nationwide. This is a good thing because you're sure to fall in love with their wide variety of citruses, including oranges, tangerines, grapefruits, and honeybells. Have a box shipped to you whenever you're craving a little slice of Florida. In addition to fresh fruit, Hollieanna Groves sells a large selection of jams, jellies, dressings, honey, and candy from local producers as well.
They source the freshest fruit from the Indian River area (more on that in a bit). Here, you will find quality Navel and Valencia oranges, tangerines, Honeybells, grapefruits, and more. In addition to fruit, Red Hill Groves has Georgia pecans, jams, citrus candles, and special Fort Pierce smoked fish dip available for sale. Make sure you get a scoop of their delicious orange/vanilla ice cream before you go!
Another popular destination in Central Florida is Red Hill Groves in Sanford, just northeast of Orlando. This well-stocked farm store is conveniently located right off I-417 and is open year-round Tuesday-Sunday.
Indian River Area
Indian River basin area near Cocoa Beach is a premier spot for citrus growing. Oranges grown in this eastern section of the state are much sought after and shipped worldwide. Despite the large produces in this area, you can still find quaint, family-run farms that sell fresh fruit directly to the consumer.
Head to Butrico Groves in Mims, Fl near Titusville to get your bag of "liquid sunshine". Butrico Grove owners tree ripen all their Indian River navel oranges to capture their very best sweetness and flavor. They also offer tangerines, tangelos, and honeybells when in season.
The owners at Butrico Groves are passionate environmentalists and pride themselves in adhering to green growing practices by never gassing or dying their fruit. During the citrus season, bags of oranges are available for purchase at the farm store. Or, if you'd like to spread the sunshine, send your friends and family a "Florida Squeeze" gift box in the quarter, half, and full bushel sizes.
Head just a little south of Cocoa Beach to finish up your grand orange tour at CountrySide Citrus on the north side of Vero Beach. This family-run farm offers a wide variety of produce, gifts, and local products at their retail shop location. Spring is a special time to visit. Visitors come from all over to enjoy their super sweet strawberries that you can pick fresh from the field. They are also known for their creamy orange soft serve ice cream!
Enjoy a sweet slice of Florida's legacy by taking a quick detour to visit one (or all) of these tasty destinations. Don't forget to send out a citrus care package for your friends back home!
Frequently Asked Questions About Florida Oranges
Q: Where can I buy fresh Florida oranges in Florida?
A: You can buy fresh Florida oranges at many places throughout the state, including grocery stores, farmers' markets, roadside stands, and orchards.
Q: When is the best time to buy Florida oranges?
A: The best time to buy Florida oranges is generally during the peak season, which runs from November to March. However, you can usually find fresh Florida oranges year-round.
Q: What types of Florida oranges are available to buy?
A: There are several types of Florida oranges, including Valencia, Navel, Hamlin, and Pineapple. Each type has its own unique flavor and characteristics.
Q: Can I buy Florida oranges online?
A: Yes, there are several online retailers that sell fresh Florida oranges and ship them directly to your door. Some popular options include Florida Fruit Shippers, Hale Groves, and Davidson Brothers.
Q: Are there any special tips for buying and storing Florida oranges?
A: When buying Florida oranges, look for fruits that are heavy for their size and have firm, smooth skin. Store oranges at room temperature for up to a week, or in the refrigerator for up to two weeks. Avoid storing oranges near other fruits and vegetables that give off ethylene gas, which can cause the oranges to spoil more quickly.
Q: How much do Florida oranges cost?
A: The cost of Florida oranges can vary depending on the season, the type of orange, and the retailer. On average, you can expect to pay between $1 and $2 per pound for fresh Florida oranges.
Please follow and like us: