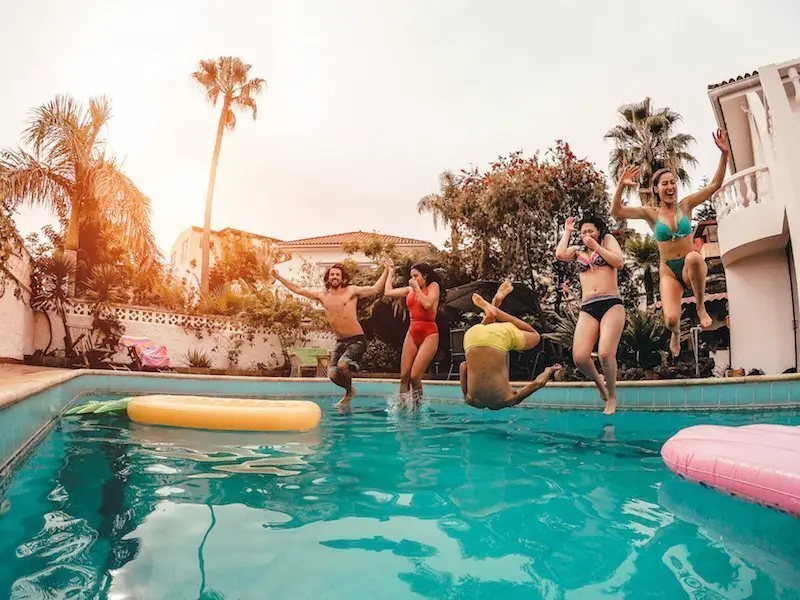 10 Vacation Home Rentals in Orlando Near Disney
(Last Updated On: September 19, 2023)
Orlando is a fantastic destination for family fun. However, coordinating a family or large group vacation requires strategic planning, including a research of the home rentals in the area. You basically need to take into consideration the varying needs and wants for everyone involved.
One of the best ways to enjoy both quality time with family and quiet comfort while visiting Disney is by renting a vacation home in Orlando.
Live in the lap of luxury while enjoying amenities such as a private pool, gourmet kitchen, game room, and so much more. Here, we'll take a tour of 10 vacation home rentals in Orlando near Disney you and your family are sure to love.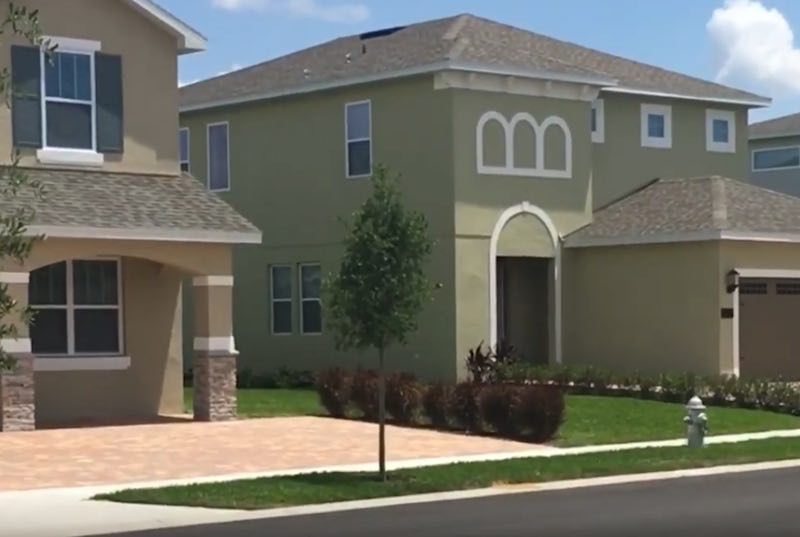 First up on the list is Encore Resort Homes. Encore is a private resort community located near Disney, Universal Studios, and Seaworld. This unique resort features luxury Orlando vacation home rentals, an on-site waterpark, excellent dining options, a massage spa, and shuttle transportation to and from Disney. 
Large groups, wedding parties, and corporate travelers will appreciate Encore Resort Homes guest orientated accommodations. They bridge the gap between personal hotel service and vacation home comfort. 
Choose from rental homes from 3-13 bedrooms, depending on the size of your party. The dedicated concierge team at Encore Resorts is committed to making your stay stress-free. Prepare to be pampered.
Main Perks
Concierge Service
Waterpark and Spa On-Site
3-13 Bedroom Homes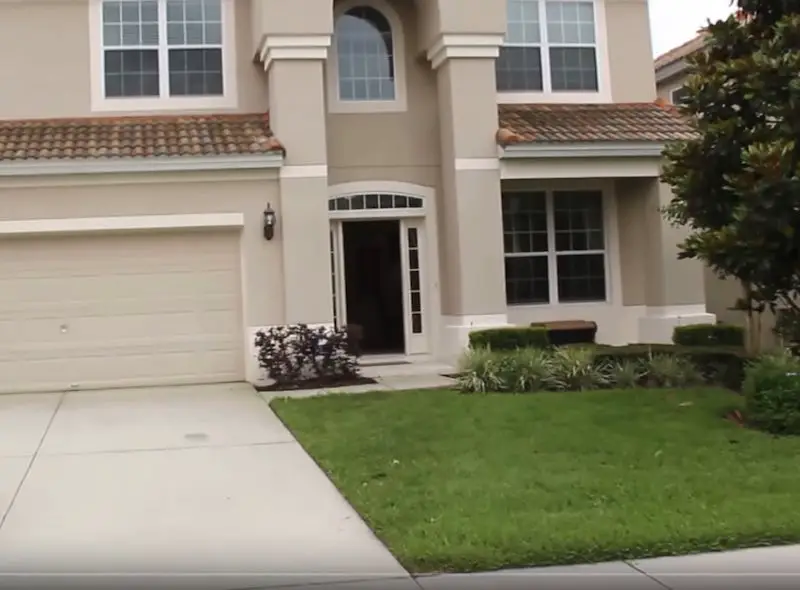 Another option for luxurious Orlando rentals near Disney is Windsor Hills Resort. You can't get much closer to the park than here. 
These beautiful vacation rentals are located just minutes to the park entrance, which saves time, headaches, and hassle. If you feel tired at the park, it's just a quick trip to your rental home. After a snack and rest, head back out for a second dose of Disney fun.
These 4-6 bedroom rental homes all feature a private screened-in swimming pool and spa. Save on restaurant costs buying preparing meals in the fully equipped kitchen with breakfast nook and formal dining for family gatherings. 
Main Perks
Close Proximity to Disney
Screened Swimming Pool and Spa
4-6 Bedroom Homes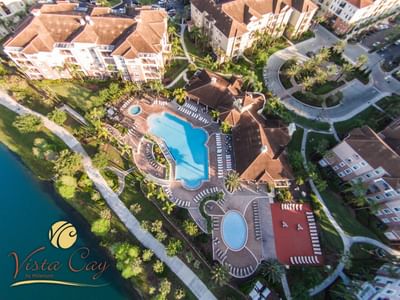 Vista Cay offers rental condos and townhomes in Orlando and are known for their bright, spacious, modern and luxurious layouts. With units sleeping up to 8, there is plenty of room to spread out and relax in order to enjoy all that the resort has to offer. If you're wanting to enjoy the theme parks, tickets can be purchased onsite from the concierge, and the resort is located 4 miles from Universal Studios and 10 miles from Walt Disney World.
All units have washers, dryers and fully equipped full size gourmet kitchens, but if you don't want to cook, it's easy to have food delivered from more than 20 local restaurants. 
Main Perks
Gated with Concierge
2 Pools with Towel Service and Bar
Fitness Facilities including 2 mile jogging track beside the lake
Wi-Fi and Long Distance calls included
Fully staffed clubhouse with games room
Sports court and playground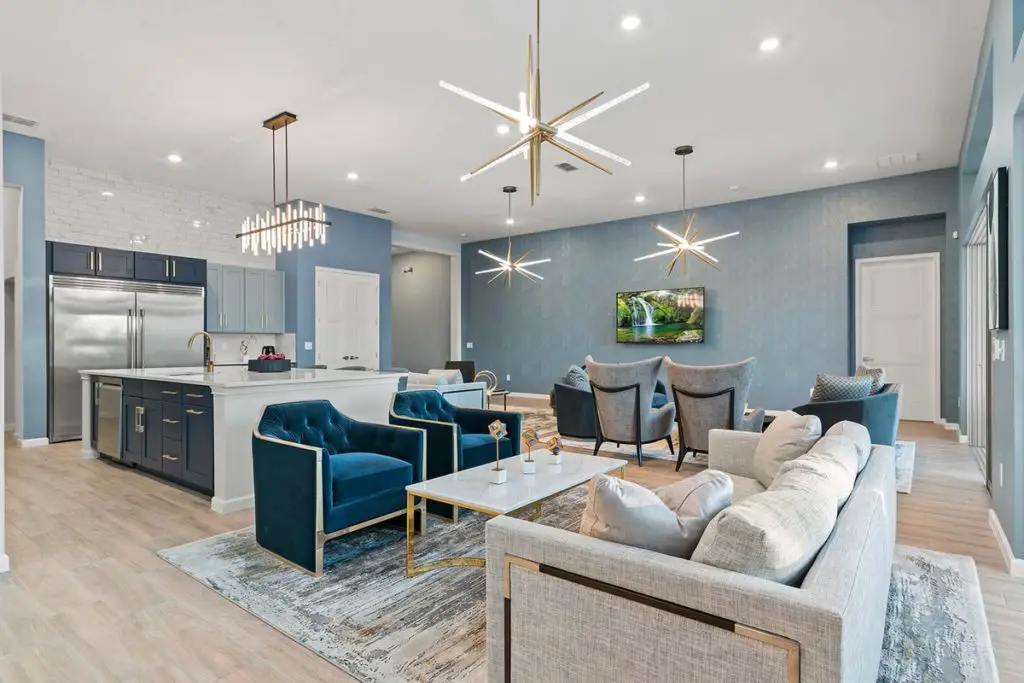 Villatel is unique in that it wants to offer more than just a vacation rental, it offers a vacation experience. With a hundred rental homes spread over 4 properties – Solterra Resort, Solara Resort, Reunion Resort and their original development Villatel Village – it's easy to find something for everyone. 
All resorts are located near to all the popular attractions, and their concierge services will help guests create memory-making itineraries over and above just offering park tickets. They will organize costume parties, scavenger hunts or character breakfasts for the kids, golf packages, cooking classes, exotic car rentals, professional photography sessions and so much more!
Their add-ons include simple things like stroller and crib rentals to babysitting and kosher kitchen options. Homes can sleep up to 28 people, and have covered pools, and many have themed bedrooms and arcade and theatre rooms. 
Main Perks
Concierge Service and amazing experience opportunities
5 star amenities
Rentals large enough for 28 people with each bedroom having a private bath
Playgrounds
Waterpark at Solterra Resort with slides and lazy river
Hiking Trails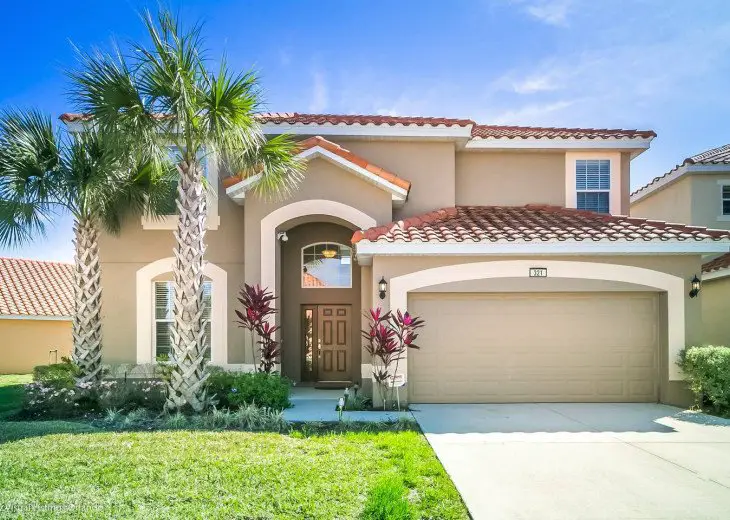 Aviana Resort is a private, gated community tucked away from all the hustle and bustle of Orlando, but still close to the area's main attractions. The resort is half owner-occupied and half vacation rentals, so the property is well maintained with a Clubhouse that offers a lobby and reception area, with helpful and knowledgeable staff The clubhouse also houses a large pool (even though many homes have private pools) and fitness center. If you'd rather exercise outdoors, there is a paved walking path, a nice playground for the kids or a sand volleyball court.
Homes range from 4-6 bedrooms/baths (1600-3000 sq/ft) and small pets are welcome. Because there are homeowners living onsite, there are HOA rules that renters have to follow including keeping the property clean and tidy and quiet hours between 10pm and 8am.
Main Perks
Great For Large Groups
Outdoor Swimming Pool in addition to private pools
Gated community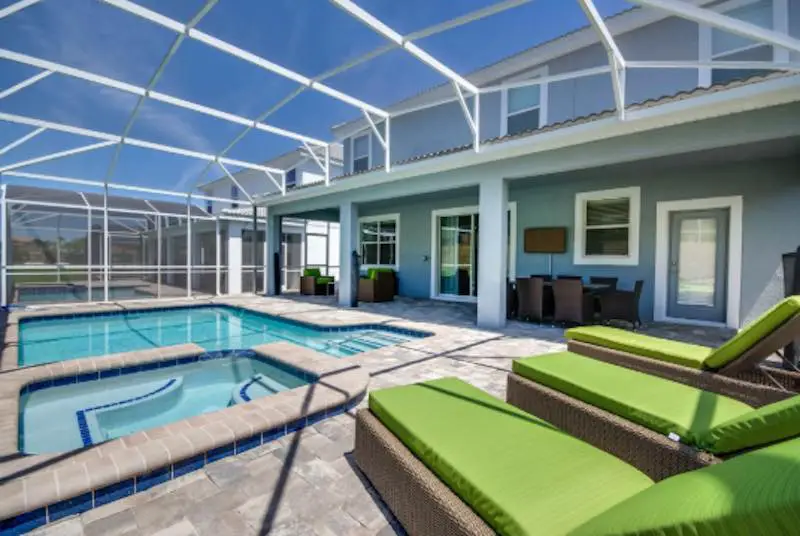 Casiola makes renting a vacation home near Disney easy. They have over 200 properties to choose from, late check out, instant booking, free cancellation, and the best price guarantee. 
It's easy to find a Casiola vacation rental that you'll love. You can do a search based on what matters to you the most. Looking for a vacation house rental close to Disney, has a private swimming pool, is pet-friendly, or has a lake view? Casiola Homes has you covered!
Main Perks
Free Cancellation
Some Pet-Friendly Homes
2-14 Bedroom Homes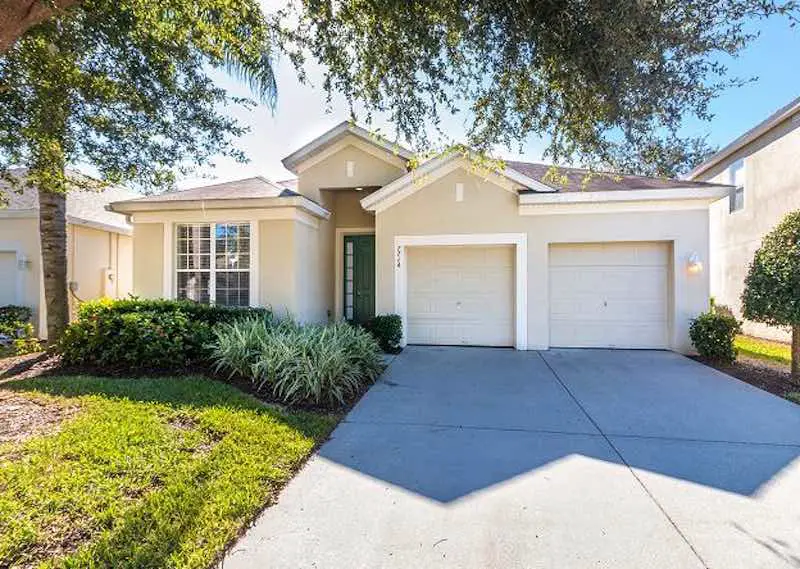 Excellent Vacation Homes is located in Celebration, Florida, which is just south of Epcot. All vacation homes are within a short 15-minute drive to Disney. 
Each home is beautifully furnished and meticulously maintained. Many have a private swimming pool, and some even allow pets. Find your Disney home away from home here!
Main Perks
Residential Comfort
Pet-Friendly Options
3-6 Bedroom Homes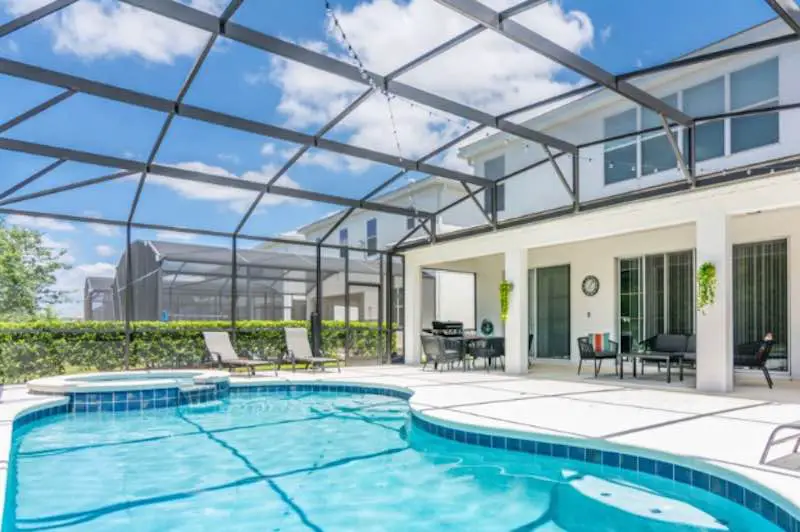 Intteli prides itself on top-notch customer service, and it shows. From discounted tickets to attractions, 24/7 on-call service, and a concierge to help with activity planning, they strive to make every detail of your vacation a complete success. 
Intteli properties have a streamlined style that may especially appeal to international travelers. You will find a myriad of vacation house rentals near Disney available at every size and price point. 
Main Perks
Modern Decor
Concierge and 24/7 On-Call Service
1-10 Bedroom Homes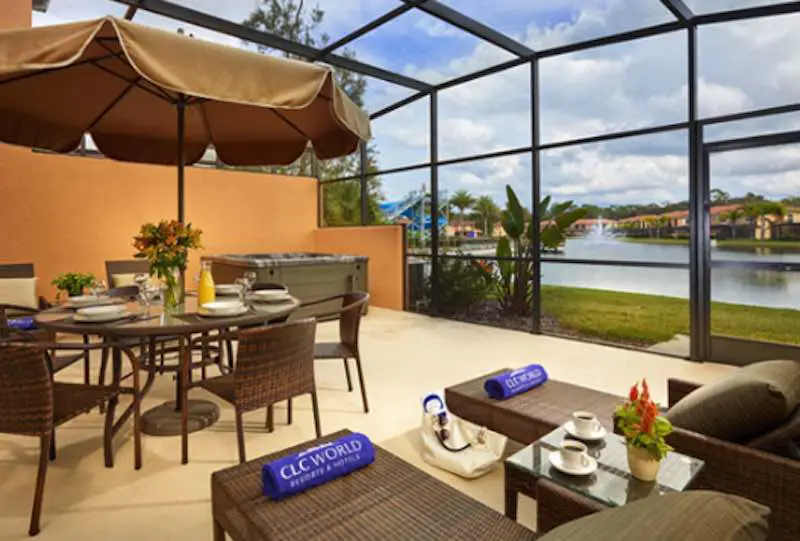 Spend your Orlando vacation living in luxury at a surprisingly affordable rate at CLC Regal Oaks Resort. Choose from a 2, 3 or 4 bedroom townhome decorated with the utmost quality and comfort in mind. 
On-site you will find a restaurant/bar, clubhouse, and swimming pool with a mini aqua park for plenty of fun in the sun. Looking for a step up from a hotel? Regal Oaks is undoubtedly it.
Main Perks
On-Site Restaurant/Bar
Mini Aqua Park
2-4 Bedroom Townhomes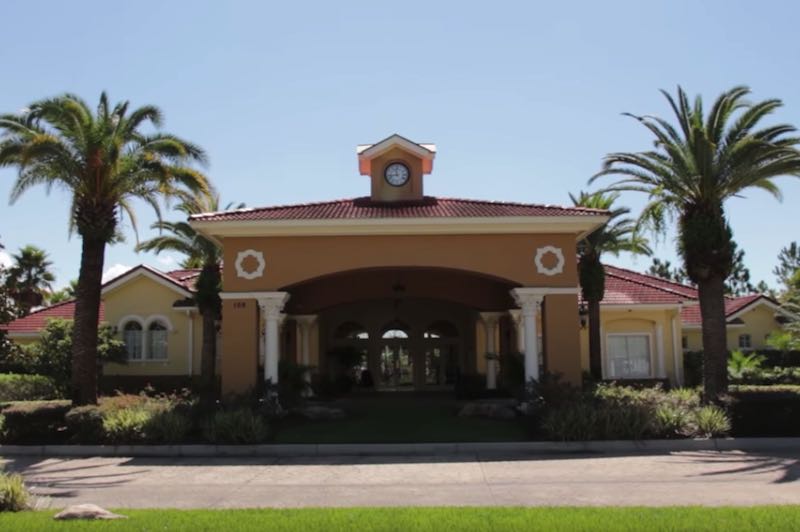 Last but certainly not least is Terra Verde Resort in Kissimmee, just south of Orlando. This private, gated community is an easy 15-minute drive to Disney. Terra Verde homes are privately owned and rented directly from the owner, which is helpful if you prefer a more personal experience. 
Most properties have a private pool. Contact the owner to see if there is also a whirlpool or covered lanai with the rental as well. Also, you have full access to the resort's large freeform, zero-entry heated pool with tiki bar. Just kick back, relax, and enjoy the rustle of the surrounding palm trees.
Main Perks
Gated Neighborhood
Resort Pool with Tiki Bar
3-7 Bedroom Homes and Townhomes
Whichever of these ten vacation home rentals in Orlando near Disney you choose, one thing is for sure, you may never want to leave!
Please follow and like us: