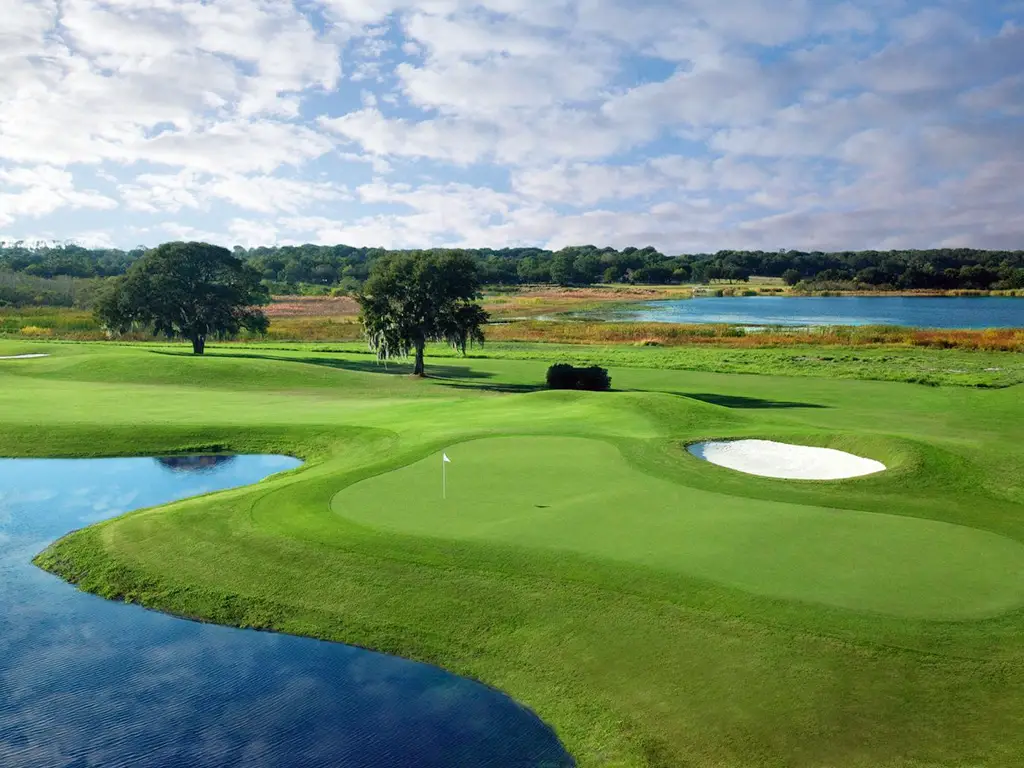 7 of the Best Public Golf Courses Near Orlando
(Last Updated On: September 19, 2023)
Orlando is a unique destination city as it has appeal to both families and groups of friends. If that group of buddies is interested in golf, Orlando is a golfer's paradise, with plenty of public courses to choose from. 
Here are seven excellent options that are all close to the city:
16301 Phil Ritson Way, Winter Park, FL 34787. Phone: (407) 656-2626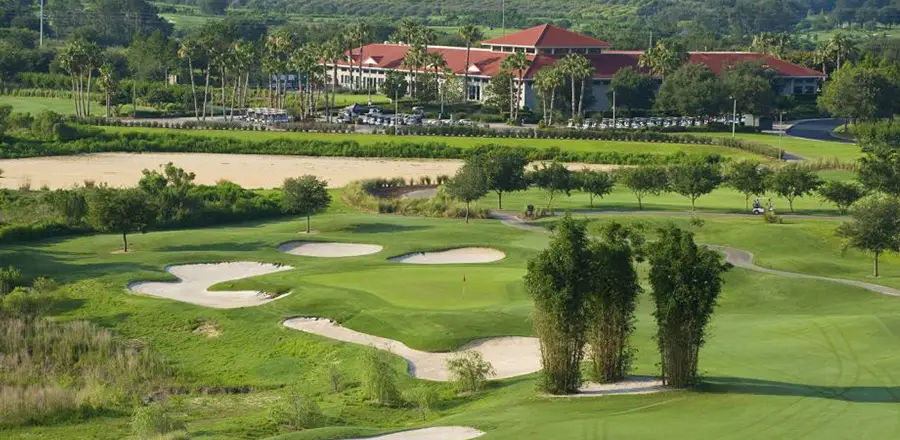 Located in Winter Garden, this 36-hole facility is consistently ranked as one of the top public courses in the state.
In addition to the challenging Panther Lake and Crooked Cat courses, the center also features a world-class practice facility and a cozy lodge. The Orange County National Golf Center and Lodge is home to the largest practice facility in the world, with more than 100 hitting stations.
701 Golf Park Drive, Celebration, Fl 34747. Phone: (407) 566-4653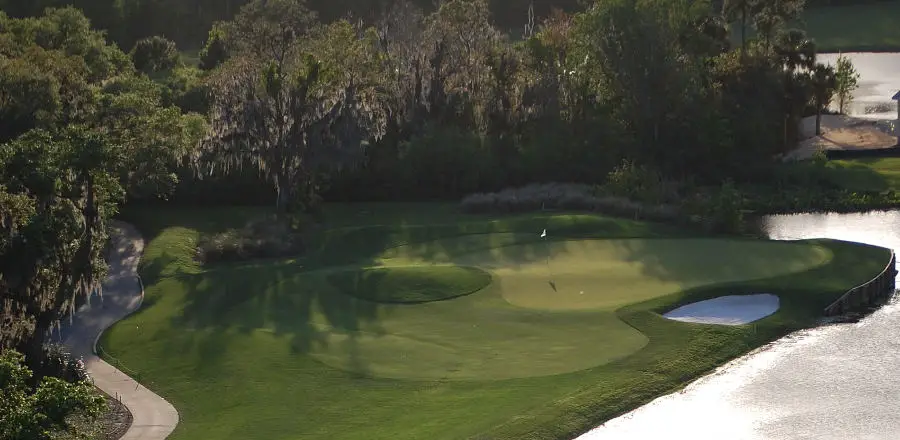 Designed by Robert Trent Jones Sr and Jr.., this picturesque course is located just a few miles from Disney World.
The rolling fairways and undulating greens provide a test for players of all skill levels. The course at Celebration is one of only three courses that were designed by father and son.
549 West Par Road, Orlando, FL 32804. Phone: (407) 246-2551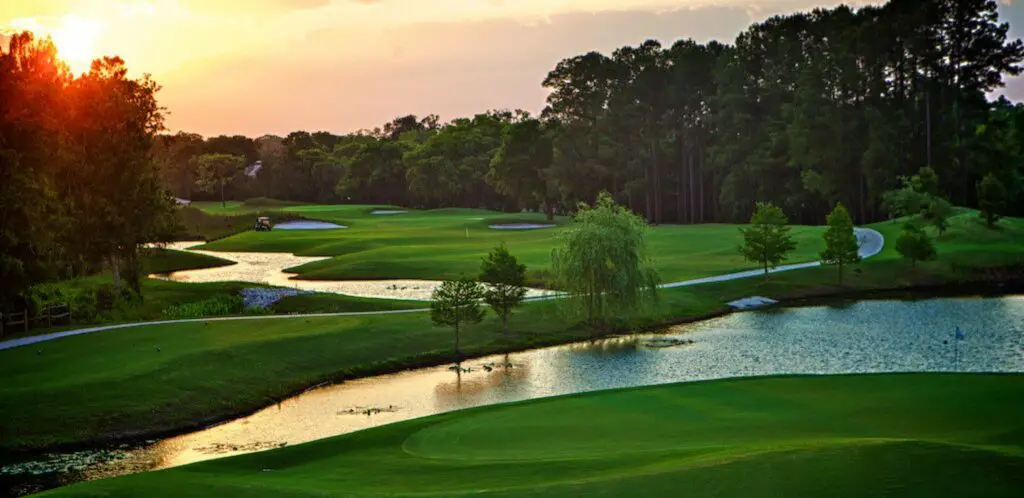 Located in the heart of Orlando, Dubsdread is a historic course that has hosted numerous professional events.
The challenging layout features narrow fairways and small greens, making accuracy a must. Carl Dann Sr., began developing the course in 1923 with its opening on December 7th, 1924. Dubsdread derives its name from the intent of instilling dread in "dubs", or novice golfers.
761 Old England Avenue, Winter Park, FL 32789. Phone: (407) 599-3339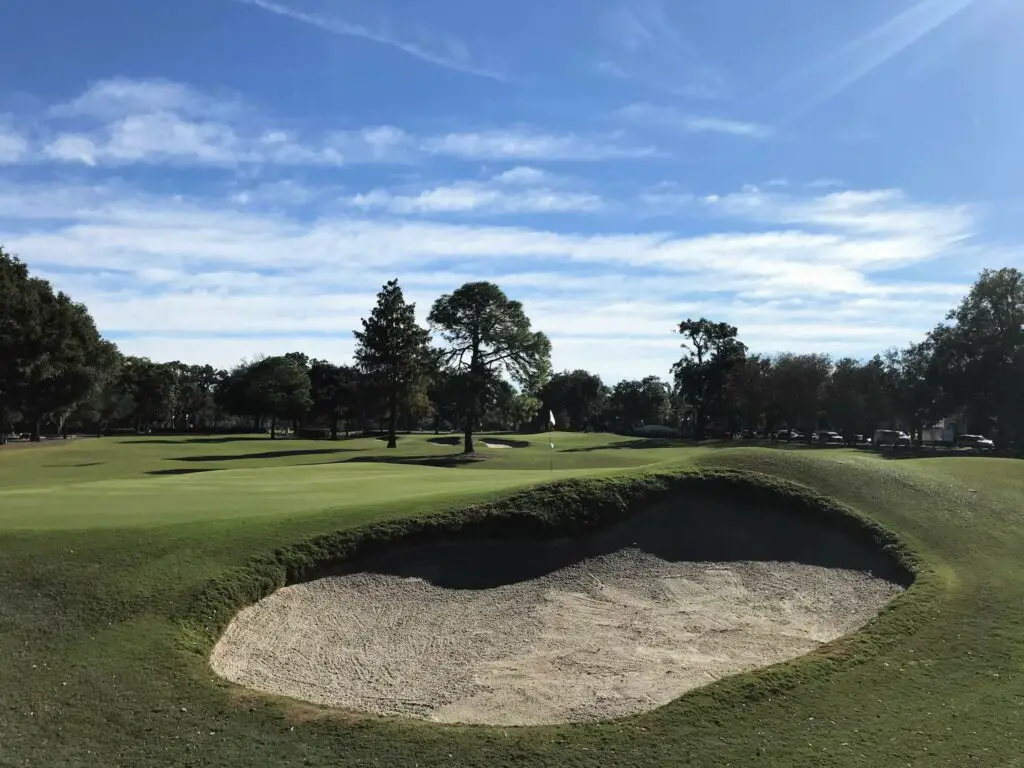 With both public and private courses, this classic public course dates back to 1923 and is located just a few miles from downtown Orlando.
The tree-lined fairways and well-manicured greens provide a pleasant and challenging round. Links Magazine named Winter Park one of the Nine Must-Play 9-Hole Courses. There are almost 15,000 9-hole courses in the United States and Winter Park is considered one of the "Divine 9".
10350 Emerson Lake Blvd., Orlando, FL 32832 Phone: (407) 273-4653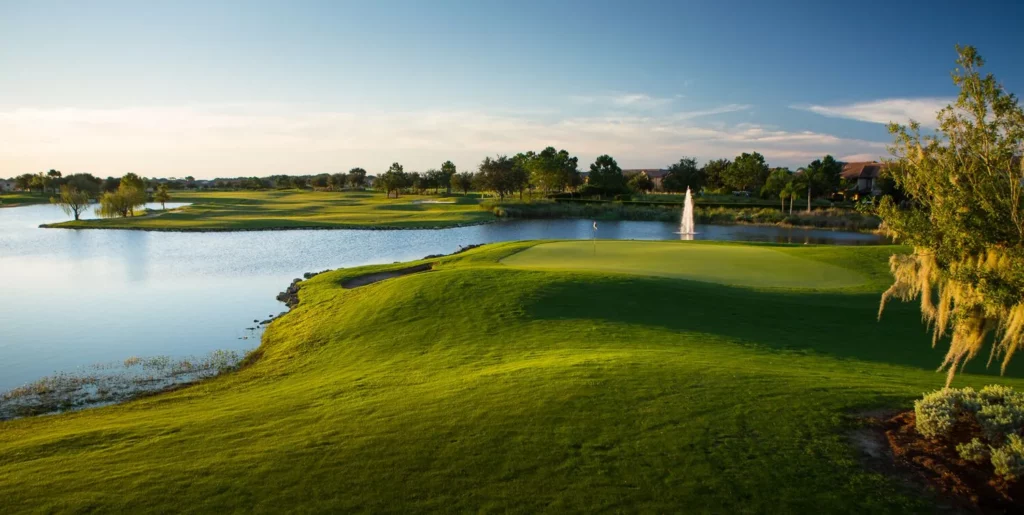 Located just a few minutes from Orlando International Airport, this course was designed by architects Ron Garl and Howard Swan.
It is a Par 73 championship course with five sets of tees and great for golfers of all skill levels. One of only 75 golf courses in the world, Eagle Creek is a member of the Audubon International Signature Sanctuary. This exclusive program recognizes golf courses that use sustainable practices while being mindful of the natural wildlife and habitats around them.
9939 Universal Blvd, Orlando, FL 32819 Phone: (407) 996-1559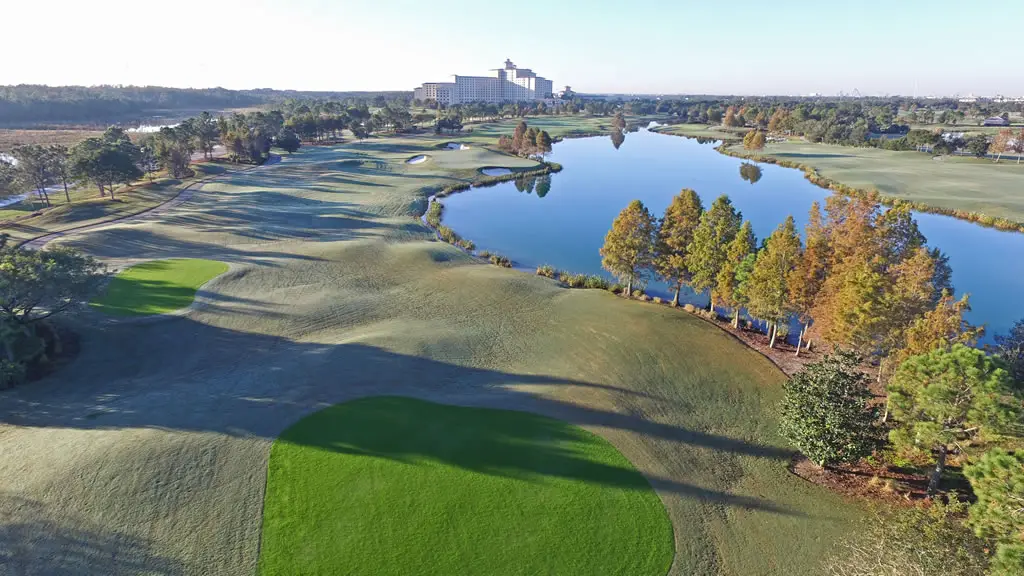 This popular course is located just a few minutes from the Orlando International Airport. The layout features plenty of water hazards and bunkers, and the signature hole is a picturesque par 3 with an island green.
The course is an Arnold Palmer-inspired golf course, and was designed by the Arnold Palmer design Company. Every golf cart has a GPS yardage system installed.
2100 S Hiawassee Road, Orlando, FL 32835 Phone: (407) 299-1099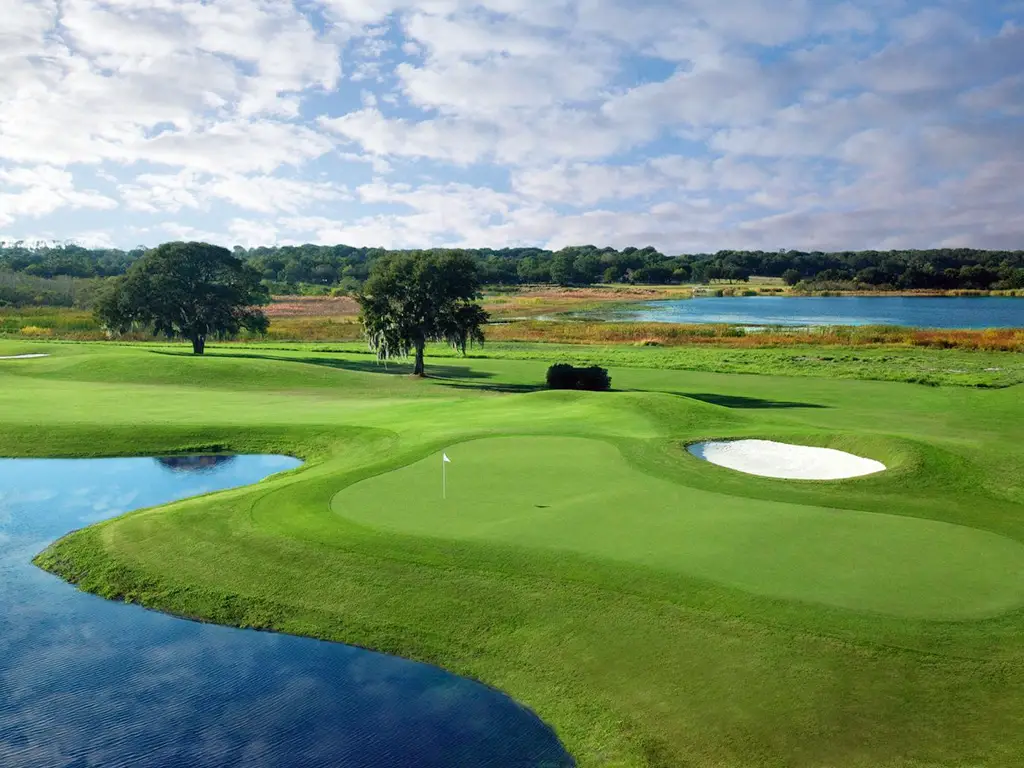 Located in the suburb of MetroWest, this course features a traditional layout with tree-lined fairways and well-protected greens. The signature design is built around spring-fed lakes, mature, native trees and features expansive rolling fairways.
Why Golf In Orlando?
What makes Florida the go-to spot for golfing? Undoubtedly the weather. On average there are 230 days of sunshine per year with an average of 75 degrees daily.
Floridians capitalize on those sunny days, and have built more golf courses per capita than any other state in the country.
The best time to play golf in Florida is in the mornings before the sun reaches its peak. The nice thing about that tee time is that it gives you the rest of the day to explore all that Orlando has to offer.
If you like to sleep in, a couple of hours before sunset is also a popular time to hit the course. Because Florida days stay light for so long, the evening on the links is often referred to as the Golden Hours.
Orlando Has A Variety Of Accommodations
In Florida, Orlando is the top destination for several reasons. Besides an abundance of golf courses, Orlando has much to offer all in one spot.
The home of Walt Disney World, Universal Studios and SeaWorld draws those who are looking for much to do and great weather to do it in. 
There are also a multitude of places to stay,  like the swanky Ritz-Carlton Orlando, and the Waldorf Astoria Orlando. These are just two of the many higher end accommodations. You also have Motel6 and Comfort Inn & Suites that cater to those looking for more economical options.
Orlando Is Not Short On Food Choices
While you might spend most of your time in Orlando on the course, you will need to stop for a bite to eat now and then. You are in for a treat as Orlando is a foodies paradise. Try to sample some of the more unusual food combinations like the Cronie Burger, a French cinnamon donut with Angus beef and maple-pepper bacon, smoked Gouda and an over-medium egg at the Teak Neighborhood Grill.

With a different spin on barbecue, Pig Floyd's offers traditional favorites, but also some of the unusual. Their Butter Chicken Taco has chicken tikka, toasted pepitas, fresh jalapenos, greek yogurt, cilantro and jasmine rice. How's that for a different spin on a taco?

The Best Golf Courses In The State Of Florida
If you are looking to play on links all over the state of Florida, check out The Best Golf Courses in Florida from Golf Digest Magazine. They rank 45 courses in the state that meet their seven scoring criteria. The Methodolog they use includes shot values, resistance to scoring, design variety, memorability, aestetics, conditioning and ambience.
Final Thoughts
The Central Florida region has well over 100 golf courses that cater to a variety of budgets and preferences.
Overall, there are more than 1,450 courses, including those with nine holes, in the state of Florida. Both the PGA and LPGA have hosted Tour events in Florida and come back every year.
If you are wanting to plan a getaway that centers around golf, the Orlando area in Central Florida will be the ideal spot to work on your swing.
FAQs:
What is the cost of playing at these courses?

The cost of playing at these courses can vary depending on the time of day and the day of the week. Most courses offer discounts for twilight or early morning rounds.

Are there discounts available for residents or military personnel?

 Many of these courses offer discounts for residents or military personnel. It's always a good idea to check with the pro shop or visit the course website to see if any specials are available.

Is there a dress code at these courses? Most courses have a dress code that requires players to wear collared shirts and non-metal spikes. It's always a good idea to check with the pro shop or visit the course website to confirm the dress code before your round
Please follow and like us: