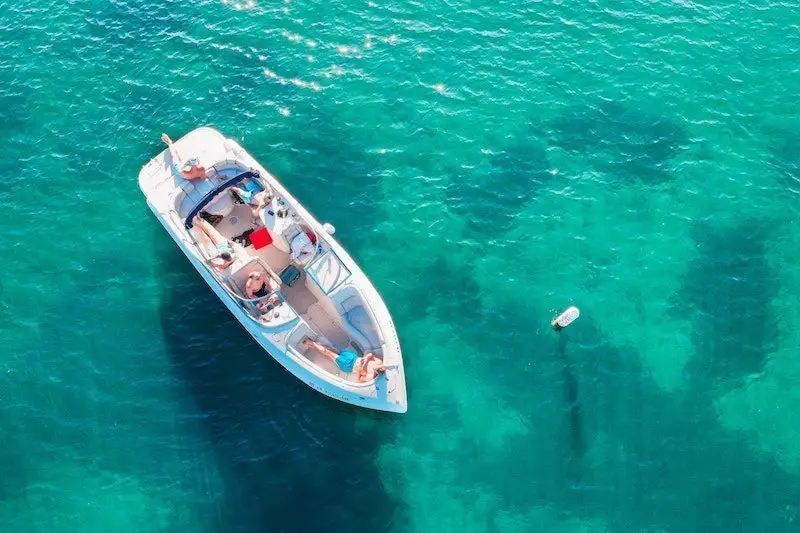 Central Florida Boat Rental Guide
(Last Updated On: September 19, 2023)
Renting A Fishing Boat, Pontoon Or Kayak In Central Florida
Florida is home to a wealth of beautiful rivers, lakes, oceans, and wetlands. The best way to fully enjoy the myriad of sparkling waterways in Central Florida is to rent a boat and spend a day on the water. 
Whether you're fishing, partying with friends and family or exploring the unique ecology of this area, it's crucial to rent the right boat depending on your needs. In this Central Florida boat rental guide, we'll take a look at a variety of boat options and departure locations.
Fishing Boat Rental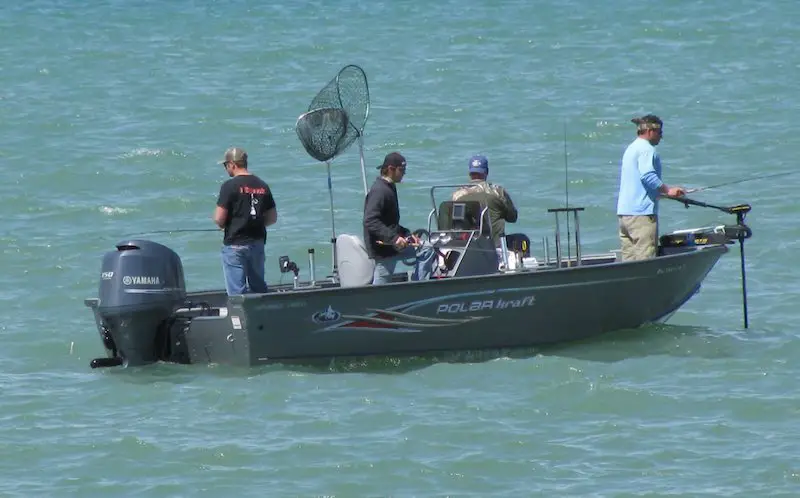 Central Florida is a world-class bass fishing destination. Since the temperature rarely dips below freezing, largemouth bass doesn't become inactive in the winter. They continue to grow all year long. Because of this, you can catch some real trophy worthy bass in Florida's freshwater lakes. Since so many anglers visit these interior lakes, it is also a great place to rent a fishing boat. 
Check out Highland Park Fish Camp in DeLand for a wide variety of bass boat rentals. Choose from 15 and 25 horsepower Yamaha outboard motors on a 15-foot fiberglass boat or upgrade to a 50 horsepower with trolling motor on the 16-foot bass boat.
Highland Park Fish Camp is nestled on the Norris Dead River which is a pristine portion of the St. John's near the Lake Woodruff National Wildlife Refuge. Nature lovers and wildlife enthusiasts will appreciate the "old Florida" charm of this rustic wooded wonderland. 
If you're interested in renting a center council boat, The Castaways On The River is a great option. Center council boats are open hulled with the helm at the center allowing you to captain the boat while standing up. 
Castaways On The River has a fleet of 19′ and 20′ Grady White and Mako boats available for half and full-day rentals. Head on out to the freshwater St. John's River and Lake George to drop a line for largemouth bass, striped bass, specs (crappie), shell crackers, and catfish. 
Pontoon Boat Rental Guide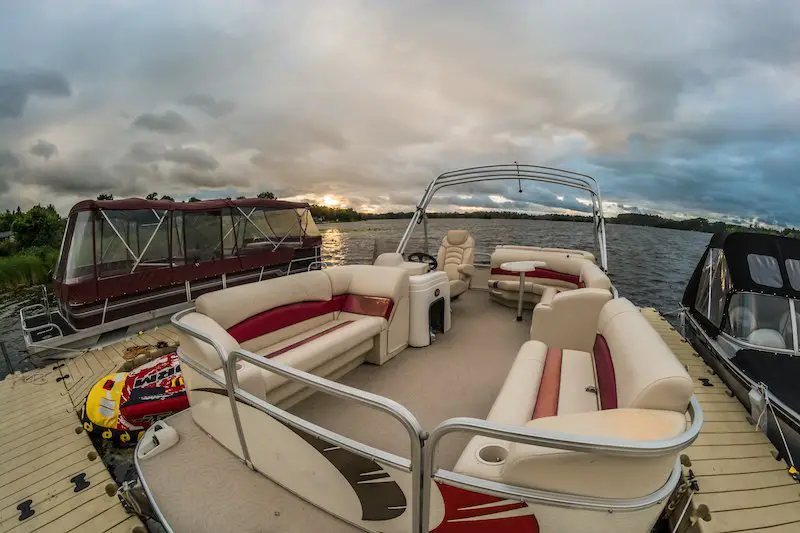 Looking for some fun in the sun with friends while cruising the waterways of Central Florida? Rent a pontoon boat! These boats have a flat platform supported by floating pontoons on each side, making them very stable and easy to operate. 
Invite up to 10 friends and family members out for a relaxing ride on one of the many lakes and rivers throughout Central Florida. There are several spots to rent both chartered luxury pontoon boats as well as individual rentals so you can explore on your own. Grab your friends, pack a picnic, and get ready to ride!
Boats To You Rentals near Orlando is committed to making your experience carefree and focused on fun. They will deliver your pontoon rental to a dock of your choice and even captain it for you if needed.  Rent this luxurious 20 foot 2017 Sun Tracker party barge with bimini top and a 60 HP engine for a family get-together, fishing trip, or to spend some quality time hanging with your buddies. 
Head northwest to the "Harris-Chain of Lakes" in Tavares for individual Pontoon boat rentals at Premier Get Wet Watersports. Everything you need for a fun, safe, and carefree day on the water is included, fuel, GPS, and even towels. All you need to bring is yourself! They also offer a three-hour sunset cruise for a romantic way to close out the day. 
If you are interested in experiencing the Florida waterways but don't feel comfortable renting a boat yourself, Orlando Lake Tours offers daily rides on their 25′ pontoon boat. Ride in style and comfort thanks to the luxury seating and dual bimini shades.
On this 75 minute tour, you have the opportunity to view the best of Lake Butler, including gorgeous homes, picture-perfect scenery and an abundance of birds. 
Kayak Rental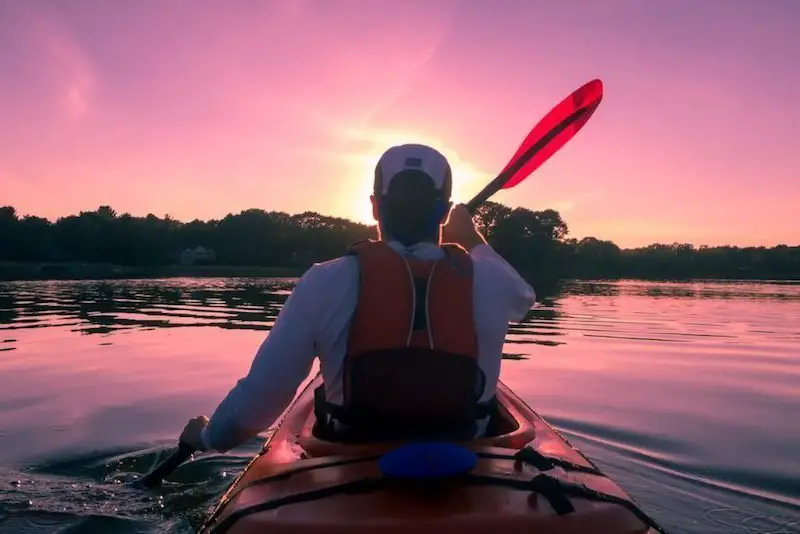 Florida has some of the best paddling spots in the world. The freshwater springs that run throughout Central Florida are merely breathtaking. Crystal clear water emerges from the limestone aquifer beneath the earth to create spring-fed pools and rivers, painting the landscape with aquamarine brilliance. 
The best way to experience this unique, natural beauty is to rent a kayak. Kayak rentals allow you to appreciate the simple quiet of these pristine natural spaces without the interference of an outboard motor. Glide serenely through the pure spring water while marveling at the majesty of the cypress trees laden with Spanish moss that tower overhead. 
Popular Florida springs destinations in Central Florida include Blue Springs State Park just north of Deltona and Wekiwa Springs State Park in Apopka. 
At Blue Springs State Park, kayaks may be rented during the summer months at St. Johns River Cruises. In the winter, this park is a refuge to the sweet, majestic manatees that seek out the warm year-round 72-degree water temperature. 
Wekiwa State Park is a smooth 20-minute ride from the bustling activity of Orlando, yet it feels like a world away. Here, you are surrounded by lush tropical hammocks, emerald waters, and a thriving paradise home to native Florida wildlife. Rent a kayak at the park and spend the day exploring the magical, spring-fed Wekiva River. 
Because the Wekiwa State Park is so close to Orlando, it can get busy on weekends and during peak months. It's best to arrive early and spend your entire day in this natural paradise. Pro tip: pack a picnic lunch, some sunscreen, and your snorkel and flippers. The view underwater is just as stunning as above. 
If you're interested in a guided kayak tour experience, check out The Paddling Center at Shingle Creek in Kissimmee. They offer a wide range of adventure tours including a bioluminescent lagoon, full moon, and off-site eco-tour paddle. A guided kayak eco-tour a great way to learn about the rich abundance of Florida flora and fauna from a unique river vantage point. 
There are so many ways to enjoy all the beautiful waterways in the area. Hopefully, this Central Florida boat rental guide will point you in the right direction to your next nautical adventure. Anchors away!
Please follow and like us: