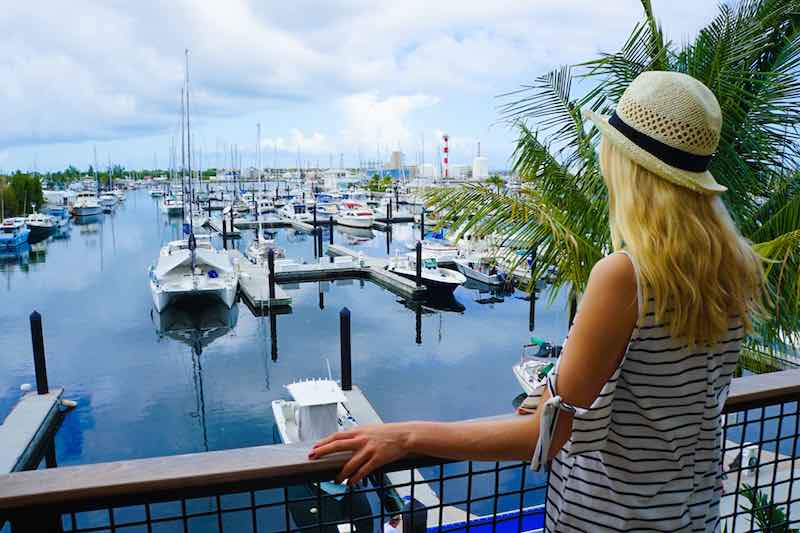 Central Florida Boat Clubs: Enjoy the Free Time, the Water and the People
(Last Updated On: September 19, 2023)
There's Nothing Like Being on a Boat in Central Florida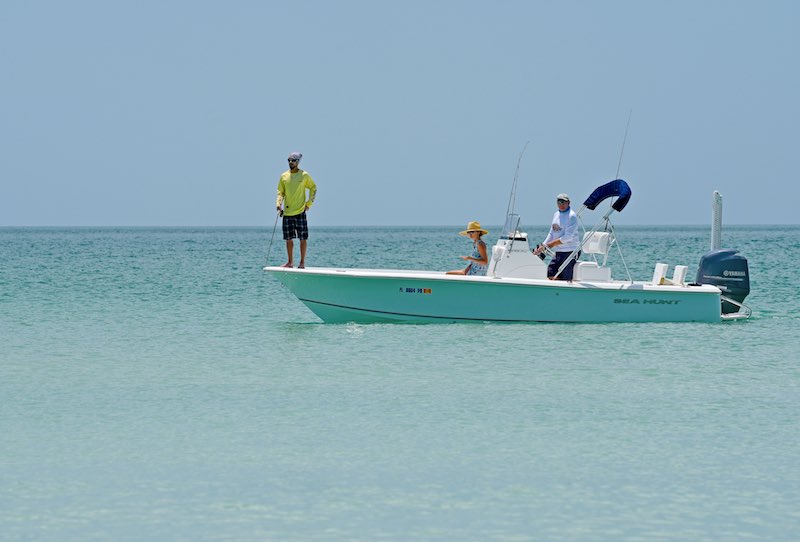 Not to exaggerate, there is nothing like being on a boat, especially in Central Florida. It is the ultimate place for relaxation, being in the great outdoors and feeling all the stress drain from your body. 
You can strengthen relationships with family and friends or go alone.Time spent on the water with no doorbells, no rush hour traffic, no deadlines can positively refresh and renew your outlook on life.
While there seem to be no drawbacks to being on the water, there can be a drawback to getting on the water.
But Boats Are Expensive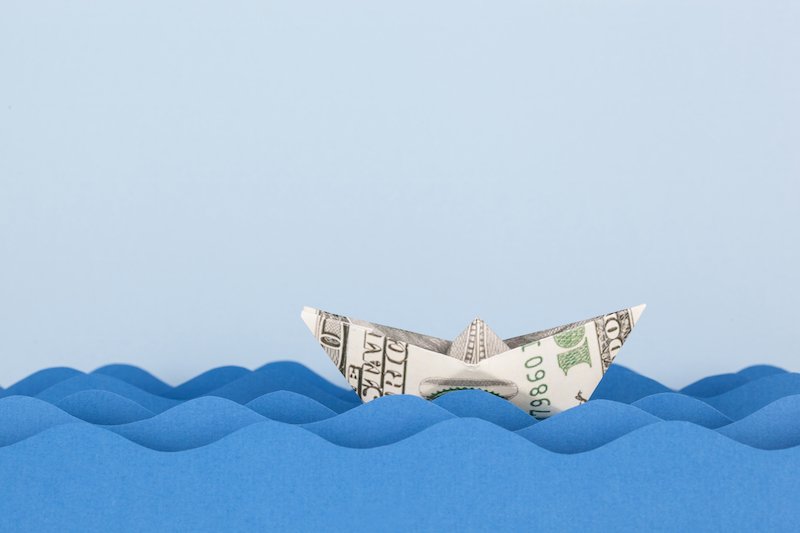 Boats and their maintenance, trailering, and marina fees can be prohibitive. Are you sitting down? A 16-foot fishing boat can cost $15,000 ($1500 down and $139 a month for 12 years at 6.25 apr)
Cruisers start at about $27,000 and go up and over $100,000. You know that you might have overstepped your boundaries when you are looking at the perfect boat, and the first page of that website has a loan calculator.
That is just the boat, not the motor, not the trailer, not the vehicle to haul it, not insurance and not the maintenance. If you decide you want to dock it at a marina, there are yet more costs associated with what is supposed to be the relaxing and stress-free time on the water. 
Boat Clubs Will Get You On The Water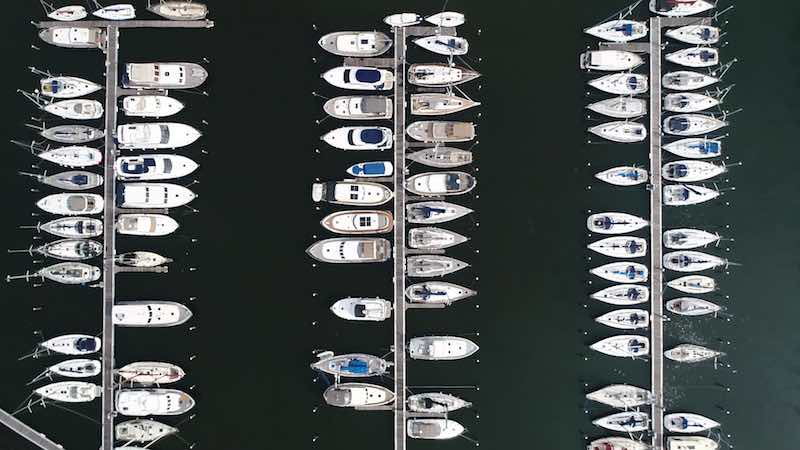 What to do?  Enter the boat club! This is the way to live life large, swaying softly on the foamy waves and not have to take on a second job to enjoy the boating life.
Every boat club functions differently, and we have some clubs listed below, but first, we will go over how a boat club works in general.
A boat club offers members access to a fleet of boats for a monthly fee—sort of like a gym membership but with way cooler equipment.
A member reserves a boat when they want to use one, and they do not incur any of the costs that come along with owning a boat.  To me, you can't get a whole lot better than that!
Another nice thing about a boat club is that there are usually a variety of boats. If boat ownership is ever in your future (once you win the lottery), you will have had the advantage of having been able to operate different models.
Some of the clubs offer complimentary access to water toys, skis, and slides. They also provide the training for the various vessels in their fleet so that you know how to operate the boat you choose safely.
Boat Clubs Are Also Social Clubs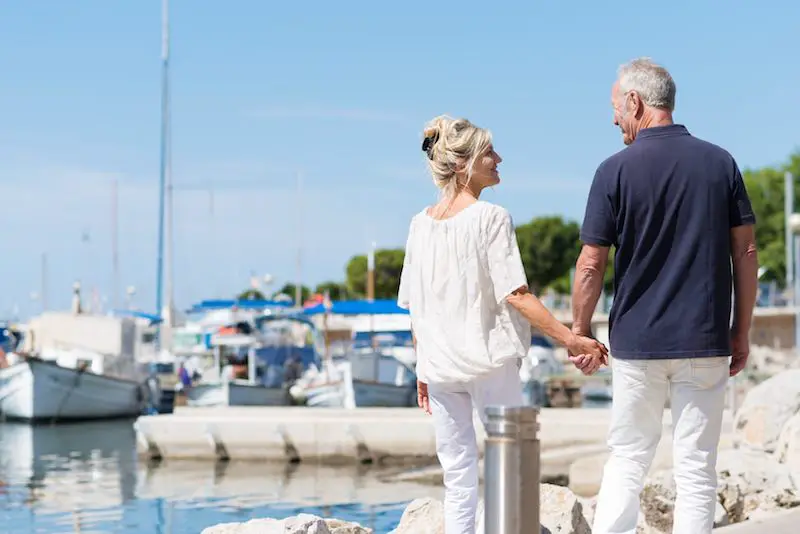 Where else to find like-minded boating friends? A boating club is a great place to make friends with the same interests and to share information and gain knowledge of your favorite pastime.
Some of the clubs will have member-only gatherings, parties, and cruises. It is a fantastic way to meet and make new friends and connections.  It is honestly better than Facebook. 
How To Choose A Club
When deciding on a club, make sure to visit beforehand, and visit more than one club to get a feel for the organization.
The number of boats and the variety of boats that are in a fleet, and that you will have access to will depend on where it is located. 
A smaller club located in a lakeside community will not have as many options as an oceanside boat club close to a tourist destination. 
Typically, boat club members receive their boat time beforehand. There might be limited availability at holiday or peak times, so check that out when you are looking at a particular club. 
While limited availability at certain times might require some flexibility, the majority of boat clubs don't limit how often you can reserve a boat.  You can book months in advance for an upcoming celebration, a fishing trip, or friends coming in from out of town.
Cost of Membership
The cost depends on the club, its location, and the level (if any) of membership that you choose. Typically, there is a one-time initial membership fee (anywhere from $3,000 to $10,000) and then monthly dues (anywhere from $200 to $400).
 Granted, it seems like a lot.  But even if the initial one time fee were $10,000, it still would not come close to the actual cost of a nice boat. 
Add on maintenance, repairs, storage or docking fees, trailer, and towing vehicle, and it all adds up. You are usually responsible for fuel, but you would have fuel costs anyway. 
Plus, anything that happens is all on you. If you belong to a boat club, your job is to pick up the keys and drop them off when you are done.
Here are a couple of boat clubs in Central Florida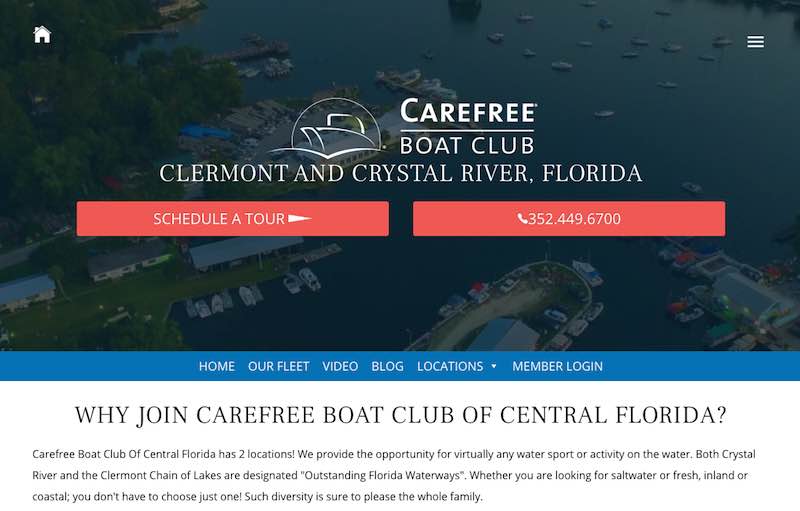 Founded in Virginia in 2002, the Carefree Boat Club now has over 85 locations around the world. Carefree of Central Florida has two locations.  One in Clermont and another in Crystal River.
Both of the Central Florida locations are designated "Outstanding Florida Waterways." There are miles of canals, creeks, and rivers for sightseeing. 
COSTS:  Memberships cost about ⅓ of the cost of owning a boat. One time initiation fee and an annual (or monthly) membership fee.  Can join for as little as a year. 
PRIVATE CLUB: Yes. Boats are not rented but for members only.
RESERVING: An online reservation system. You can book a boat 24 hours a day and up to six months in advance.  A member can have a max of four advanced reservations.  Once a reservation is used, a new one can be made. You can also call for a "spur of the moment."  This does not count as a reservation.
TYPES OF BOATS: Includes 18″ – 27″ Cruiser, Deck, Bowrider, Pontoon, Fishing, Ski, and sailboats.
RATIO: 10 members for every boat
TRAINING: Yes. You will get a training manual, have one classroom session followed by "on the water training."
OTHER: Have access to all US and Canadian locations
                Use boats as often as you want
                No time limits
                 Once a member it will take 5 – 14 days before you can begin boating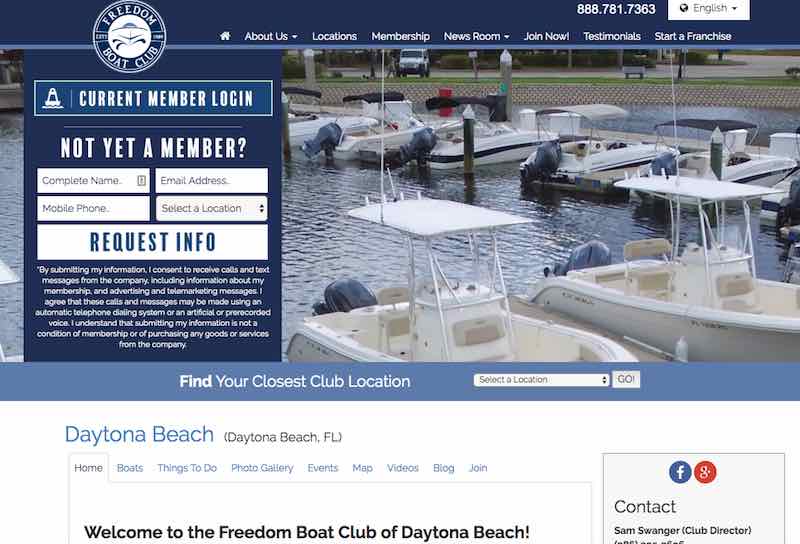 First founded in Sarasota, Florida, in 1989, the Freedom Boat Club is the oldest and largest boat club in the United States.  The vision then, as it is today, was to provide an affordable option to boat ownership.
Four of their over 200 locations are in some of the best boating and fishing spots in Central Florida. Sanford, Daytona Beach, New Smyrna Beach, and Palm Coast are the four locations.
Freedom adheres to a member-to-boat ratio to ensure that there are always plenty of boats in the fleet. They also rotate new boats into the system regularly and move older boats out of inventory after three years of usage.
This video is from Freedom Boat Club answering the question How Does It Work?
COSTS: One-time membership and monthly dues.
PRIVATE CLUB: Yes
RESERVING: Reservations can be made online through an online reservation system, on your mobile device, through a custom-developed app, or by calling a club's reservationist. The reservation system ensures that all members have equal access to the boats. Members can make guaranteed reservations up to six months in advance.
TYPES OF BOATS: A variety of boats ranging from flats boats and fishing boats to deck boats, bowriders, pontoons, sailboats, and in some markets, cruisers. Each market chooses its fleet based on the needs and demands there
RATIO:   No numbers are given
TRAINING:  Freedom Boat Club is a major proponent of boater education and safety. Each one of their clubs provides free training to its members regarding the safe use and operation of the fleet. This generally includes classroom and on-water training activities. Members must complete this training course before reserving a boat.
OTHER INFO:    Boat usage is unlimited at your home location as long as the boat is available.
There are no usage charges. There is an additional cost for the fuel used, but your boat will always be waiting with a full tank of gas. If your membership plan includes reciprocal membership, you can take advantage of your membership at any Freedom Boat Club location across the country.
Membership is open to boaters of any skill level, 21 years of age, and older.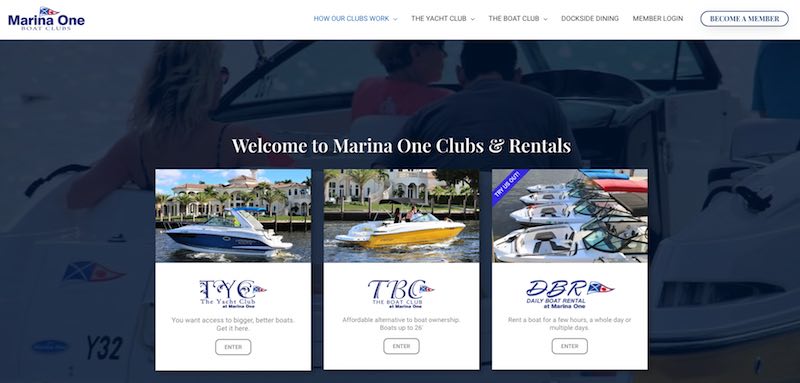 This is a pretty impressive complex.  It has two indoor storage facilities that can hold up to 500 boats. They also have a full service and parts department if you own a boat and need repairs.
If you want to avoid some of the costly ownership expenditure that we spoke of earlier, then this Florida boat club offers you two options; to be a member of the Yacht Club or the Boat Club. 
This facility also rents boats. It is located just minutes from Lake Boca Raton and the Inlet. 
Check out the promo video from Marina One:  Marina One Boat and Yacht Club.
COSTS:  (for the boat club) 12 months: $6,500 full use.  8 months: $5500 full use. 12 months: $5500 weekdays only. 
PRIVATE CLUB: Yes
RESERVING: Make reservations online. If reserving for a weekend, make the reservation two to three weeks in advance during the spring and summer, and one to two weeks in the fall and winter.  Reservations can be made up to three months out. 
TYPES OF BOATS: A very wide variety of boats. 
RATIO:   The site did not give the ratio, although 10:1 is the industry standard. 
TRAINING: Not really. If you need training, they will recommend a Captain who offers private one-on-one instruction.
OTHER:  You are allowed to take the boat a max of 10 miles offshore. The Keys and Bahamas are off-limits. So don't even think about it. 
The hours are from 8 am to 5 pm. If you want to be out later, you do need to get permission. If permission is granted, the boat needs to be back by midnight.
They do offer overnights for up to 3 days and 2 nights.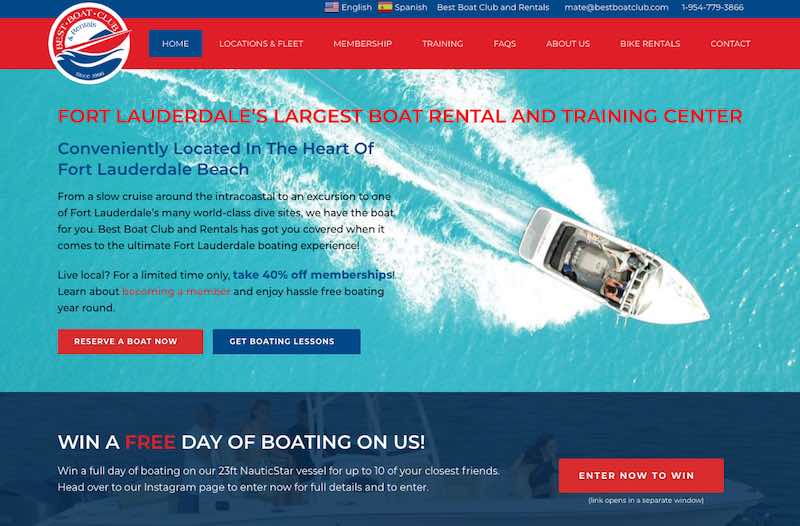 This club is an example of one of the smaller operators that both rent boats and have club memberships. 
In business for over 20 years, the club has grown over the past 20 years into one of the largest and longest-running boat clubs in the Broward county area.
COSTS:  This site asks you to call for pricing, but did give the tiers of membership.
Platinum: Unlimited use of the entire Best Boat Club fleet at three locations
Gold:  Unlimited weekday and early morning use on weekends. No weekend afternoons or blackout days.
Silver:  Unlimited weekday use. No use on blackout days.
Standard:  Gives you a 40% to 50% discount off of regular rental rates. 
PRIVATE CLUB: No.  A private club does not also rent the boats. 
RESERVING: Just show up!
TYPES OF BOATS: Ski boats, V-hull deck boats, pontoons, sun decks, runabouts, fishing boats.
RATIO:   Not listed
TRAINING: Fort Lauderdale's only authorized US powerboating training center. There is a cost of over $600 for a group session and $1200 for a private.  Both sessions are 16 hours. They also have hourly training sessions, and you are advised to call for a quote. 
OTHER:  Locally owned and operated.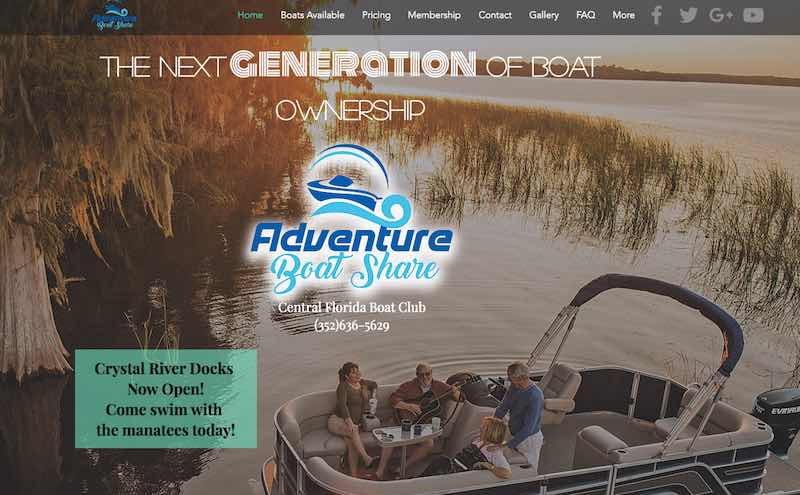 Adventure Boat Share is a boat club. You can enjoy boating without the hassle and expense of owning a boat. The membership will give you unlimited use to a wide variety of new boats year round. All boats have the U.S. Coast Guard required equipment, including life jackets, fire extinguisher, sound producing device and throw cushion. 
Since the inception of Adventure Boat Share, members have had a boat available to them 100% of the time they requested one. Adventure Boat Share also has the lowest boat to member ratio, and the ratio is strictly maintained. 
Adventure Boat Share has locations at: Lake Harris, Crystal River, Lake Dora and Lake Griffin, which is a famous fishing destination.
Another perk that members get at Adventure Boat Share is that during their first year of membership, they can apply their initiation fee towards the purchase of a new or used boat from Holiday Marine. That way, if a member finds that boating is their passion, and they want to own one of their own, their membership allows them to fulfill that dream. It is a win-win situation.
 COSTS: One-time initial fee and monthly fees after that. The website advised calling for pricing. You are also responsible for the fuel you use.
PRIVATE CLUB:   Yes
RESERVING: Online, calling, or texting.
TYPES OF BOATS:  Did not specify types, just said like-new luxury boats.
RATIO:   Did not list a number, just stated that it was one of the lowest.
TRAINING:  They do offer free training for the boat you are taking out. Only the person who has completed the training can operate the boat. 
OTHER:  Must be 25 years or older. Unlimited use, seven days a week, sunup to sundown.
Shared Ownership
Consider Owning A Boat By Utilizing Shared Ownership Or Timeshare
There is also the option of a boat share. A boat share is precisely like it sounds; you own part of a boat with another person or persons.
There is another method, much like a timeshare, where you own hours on the boat.  A syndicate (a group of individuals or organizations combined to promote some common interest) is formed when two or more people each own part of a boat.
While not too many new boats are purchased this way, there are times when a boat owner seeks to offset the costs and responsibilities of owning a boat. 
The key to this type of arrangement is to spell out every eventuality and have a signed agreement so each party knows their responsibilities. 
Some syndicates outsource the management of the boat and leave the owners with little responsibilities while still owning part of a boat.
Another form of boat share is much like a timeshare. You have the use or a vessel for a specific block of time. This offers you a bit more flexibility in pricing, and you still own just part of a boat.
Yet another way to manage the cost of a boat is to purchase the boat yourself and then lease it to charter agents. This way, you will be getting an income off the boat when you are not using it.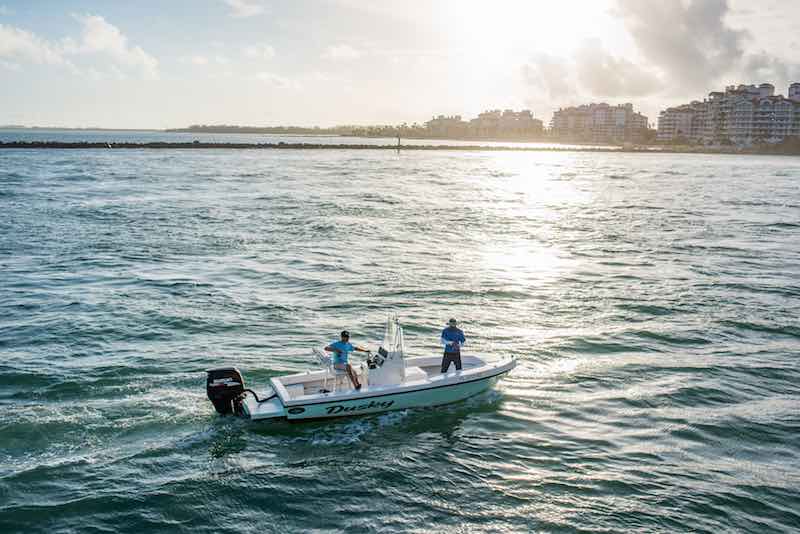 In Conclusion
The best way to decide if a boat club membership is an answer for you, first decide on two things: your budget and how you would use a boat if you had one.  
Living in Central Florida, or Florida in general, the waterways are open year-round. Being able to be out on the waterways makes life worth living! 
It gives you time to decompress or spend time with those you love or those buddies from high school. 
It is tempting and wonderful, but remember to consider what it costs and what your budget is. 
Owning our boat would be a dream, but the initial cost and continued upkeep could turn it into a nightmare.
A boat club might just be the answer. You have an initial fee and monthly dues, but you know what those fixed costs are each month.
You have the opportunity to try different types of boats. You don't have the stress of maintenance or repairs, insurance, or storage, the continual cleaning that a boat requires.
Whatever you decide, just make sure you get out there on the water and enjoy all that boating has to offer. 
Please follow and like us: