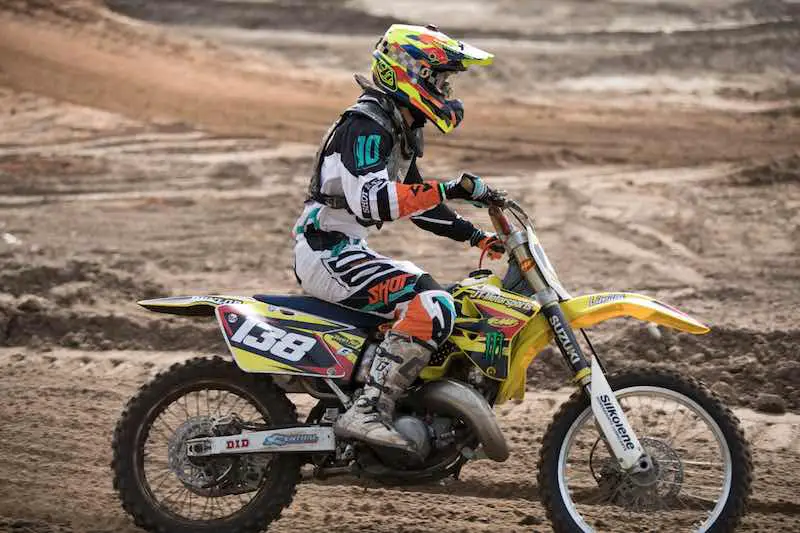 Best Dirt Bike Rentals in Central Florida
(Last Updated On: September 21, 2023)
People may choose dirt bike rentals for many reasons.
It could just be a hobby, you might not be able to own one, or you just want to try one out. Whatever the reasons are, it is good to have some basic dirt bike knowledge and how and where to rent a dirt bike.
Dirt Bike Basics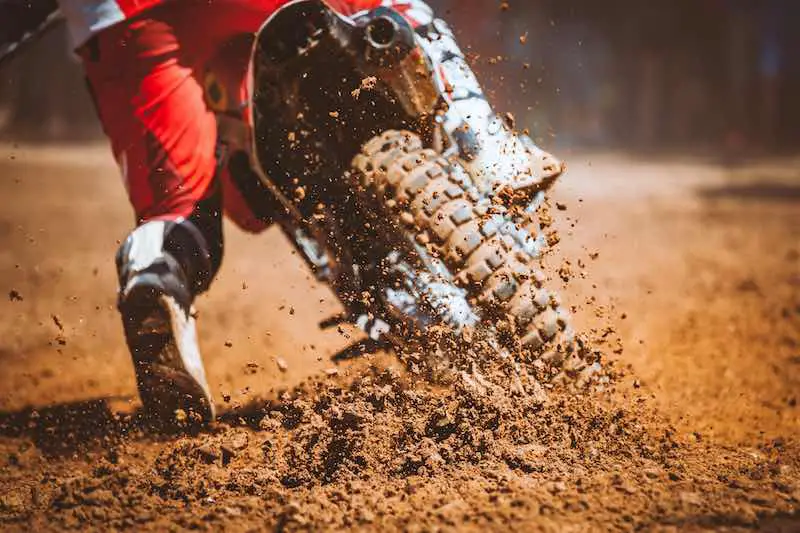 Positions of the Body
The hardest part that comes with learning how to ride a dirt bike is attaining the correct position to hold your body in while you ride. It's much more than just sitting down or standing up. 
The proper body position will involve the correct way to grip your knees, where your feet go, how you position your arms, and the way you position your back. Though most of your bike time will be spent standing up, here are some tips to ensure that you are positioned correctly:
Be aware that you should not be sitting straight up or leaning back. Instead, you should be in a crouched position, which will allow you to utilize your knees in a way that will enable you to get a good grip on the bike's gas tank to maintain better control.
Locate the most comfortable positioning on the footpegs for the comfort of your legs and feet. 
This will most likely be centered in the middle of the peg. 
You should be leaning forward while keeping your elbows out and your arms out and away from your body. 
The Bike Mechanics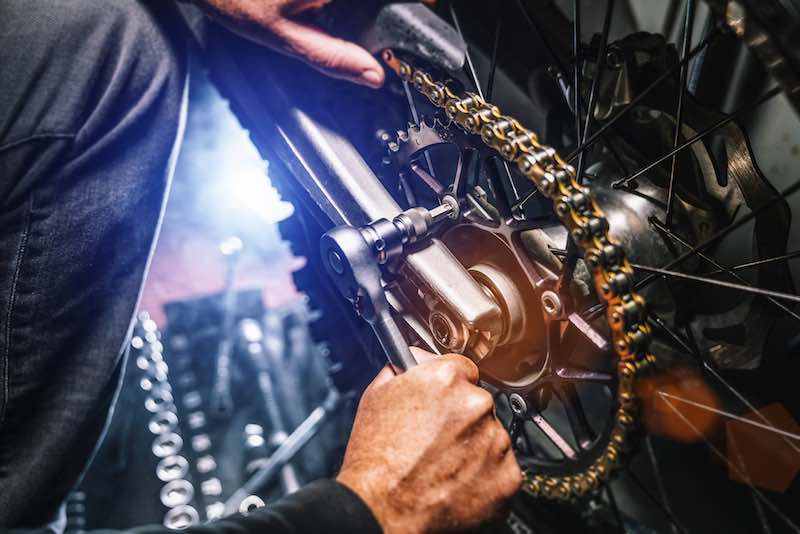 Dirt bikes are different from street and track bikes in the sense that these bikes need to pick up speed in a very short amount of time. Instead, dirt bikes require lots of low and torque, with a lot of revs as well. Dirt bikes are manufactured to have fewer gears, and as a result, it's not a requirement of this bike to go very fast. 
Instead, it has built-in mechanics that allow it to survive through impacts that would break a street or track bike is a very short amount of time. The reinforced footpegs that are included on dirt bikes are made to allow riders to stand up while they ride. 
Know All of Your Requirements and Understand the Commitment You Are Making
Dirt bikes can be expensive and can also take up a lot of time. Some dirt bikes can cost the same amount as a car does, and all dirt bikes require a lot of maintenance. 
Even after one day of riding the dirt bike, the rider will have to ensure that the bike is cleaned well. You'll also have to ensure that the filter and fluids are changed. Using the bike for any amount of time will lead to it needing to be taken into a shop for maintenance, which is a cost that can quickly add up. 
Not maintaining your dirt bike could also cause a crash, and getting the bike fixed after an accident can cost hundreds of dollars. 
Despite the Slow Speed, Dirt Bikes Have Quick Acceleration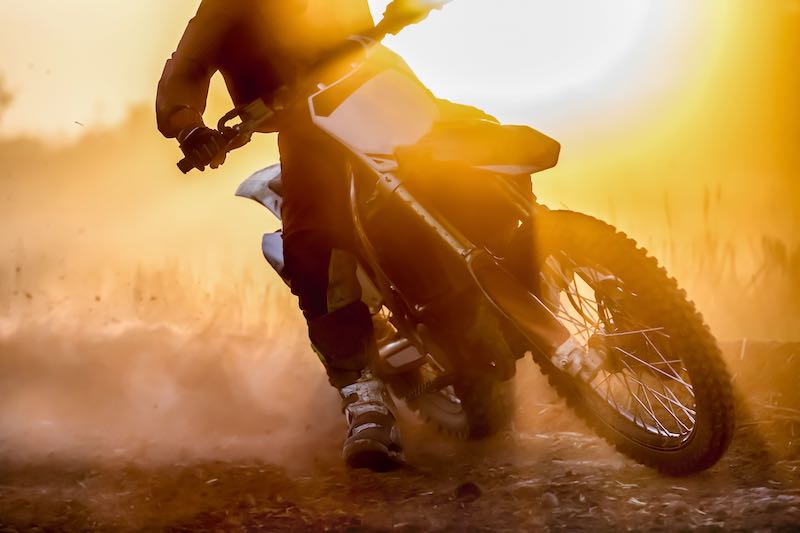 When it comes to speed, riding dirt trails isn't always about speed. The rough terrain can make it difficult to drive too quickly, and that's OK.  An individual who is used to track riding (or street) should not expect to attempt to match the track or road speeds on the dirt ground.
Keep in mind that you will accelerate intensely in short bursts much more often than you would on the street or riding on a track. 
Dirt Bike Rentals in Central Florida
Adventure Family Motorsports offer dirtbike sessions that host only "1" family at a time and are held at a private location close to Tampa, Orlando & Ocala Florida. Age limits: from 7 and up.  Safety Gear & Safety Training are included in every package. The company promises that it will be one of the most "unique" and personalized family bonding experiences of your life.
Seminole PowerSports has a huge inventory of bikes and motorcycles for customers. Some of the bikes are new as well as used to provide a range of options for customers to be able to afford it. They offer vehicles that have different makes, including Honda, Kawasaki motors, and Yamaha. 
With a team of over twenty years of experience, Florida Motocross Vacations will give you a vacation you'll never forget. They will help you design, coordinate, and live the motocross vacation you only dreamed of. New families and riders off all ages will be initiated and trained on how to ride a dirt bike.
Conclusion
Before you pursue the right place to rent a dirt bike, you must know of all of the information you need to know to stay safe. It is not a good idea for you to rent a dirt bike without knowing how to ride first to avoid injury. 
There are many packages available for you to learn to ride a dirt bike in a group setting. By knowing the right way to position your body, as well as what to expect when it comes to a dirt bike, you can be fully prepared for riding a dirt bike. 
Please follow and like us: