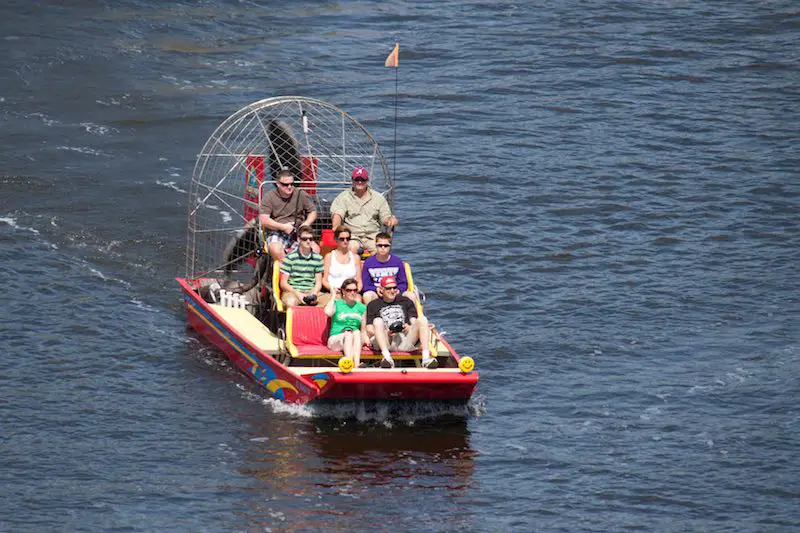 Best Airboat Rides Near Daytona Beach
(Last Updated On: September 19, 2023)
A Short Guide To Florida Airboat Adventures
Thrill-seekers and nature lovers alike will enjoy the adventure and excitement of an airboat ride.  Views of alligators, manatees, turtles, wading birds, osprey, and more are possible while cruising in an airboat on the waterways of Central Florida. 
This guide offers an introduction to the what, why, and how of booking an airboat tour as well as some of the best airboat rides near Daytona Beach.
What is an Airboat?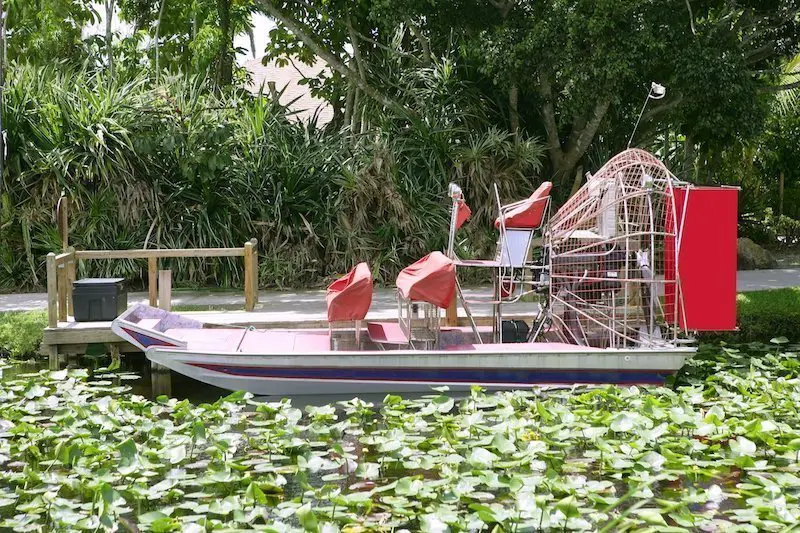 Airboats have a flat bottomed hull and are powered by a giant fan that sits on the back of the stern instead of the traditional underwater motor. This type of boat is particularly useful in low lying swamp areas. There is no motor prop below the waterline to get stuck in the weeds and muck of shallow water.
Another advantage of this type of watercraft is that the passengers sit up high on the boat's platform which allows for excellent wildlife viewing. Some of the larger airboats even have stadium seating, so passengers in the back row still have a great view. 
Some airboat aficionados like the ride for the thrill. As you skim across the water at high speed, you will experience a one-of-a-kind adventure that is unique to southern wetlands.
Who Can Go on an Airboat Ride?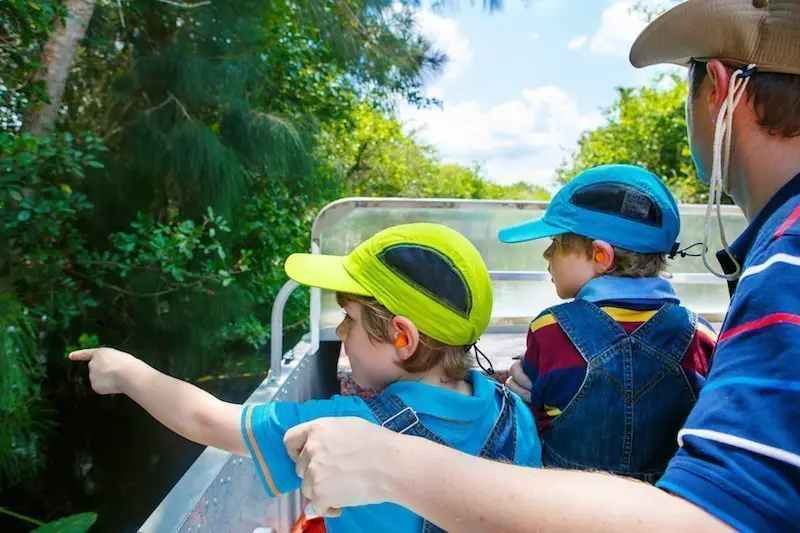 Airboat rides are a high family-friendly activity almost anyone can enjoy. The bench-like seating offers a comfortable ride for all passengers.
Kids especially love the thrill of zipping about on the water while watching the scenery zoom by. It's not too hard for little ones to imagine themselves as the main character in their action-adventure movie as they head downriver through the exotic Florida landscape. 
If your children are fascinated with alligators, an airboat ride is an excellent opportunity for them to see one of these fantastic animals in their natural environment.
What Equipment is Needed?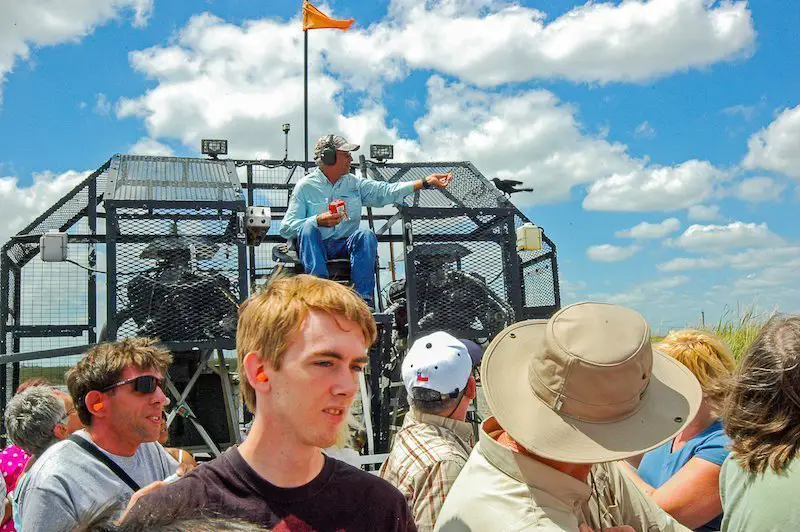 You'll want to plan on bringing a few things along on your airboat ride to ensure the best trip possible. As with most outdoor activities in Florida, make sure to pack protective sun gear, including sunscreen and sunglasses. You may also want to bring a hat to protect your face from the sun. Keep in mind that it will be windy as the boat cruises at top speed, so a tight-fitting cap that is easy to hold, bandana, or a hat with a chin strap will work best.
If you are sensitive to wind or you are traveling during the colder months, a long-sleeved shirt or jacket will keep you cozy if the temperature drops. You will also want to bring insect repellant, just in case. 
Make sure to take your camera, video camera, or binoculars with you as well. You won't want to miss getting that awesome gator shot or capture of any of the other thrilling wildlife encounters you may see during the trip. Also, when out on the water, it's always a good idea to have a leash or wrist strap attached to your camera. 
Some rental companies provide ear protection and/or lifejackets for young passengers. You may want to contact the company ahead of time to double-check. If not, riders with sensitive ears may want to bring a pair of earplugs or noise-canceling headphones.
Ready to book an airboat trip near Daytona Beach? You're in luck! There are several great spots to enjoy this unique experience. 
Airboat Rides Near Daytona Beach
Airboat and Gator Charters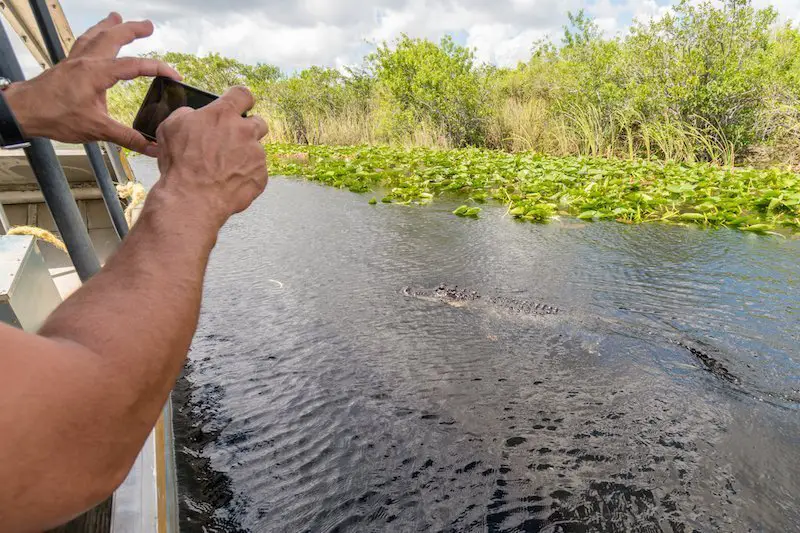 Airboat and Gator Charters is conveniently located directly west of Daytona Beach near De Leon Springs. This family-owned and operated business have been offering airboat tours of Central Florida's beautiful lakes and rivers for over ten years. 
Captain Joshua leads private airboat rides through remote swamps, marshes, and lakes while pointing out the local wildlife along the way. Day and night rides are available. 
Captain Jeds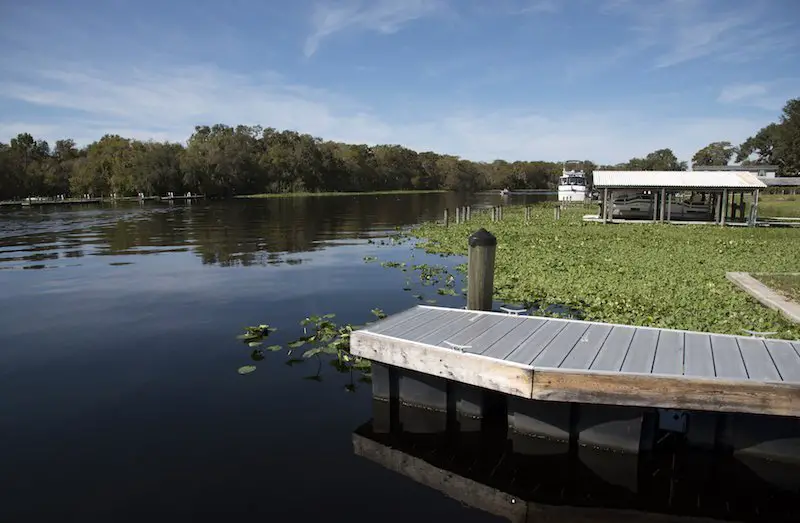 Captain Jed's is another excellent airboat tour company. Located in Deland, FL, along the St. John's River, they have access to a wide variety of wildlife, including possible manatee sightings depending on the time of year. 
Captain Jed's offers a personalized airboat experience designed to bring you closer to Central Florida's wild and wonderful eco-system. Get ready for fun and adventure as you explore the pristine backcountry waterways of the St. John's, sometimes at breathtaking speeds. Sunset tours are also available. 
Central Florida Airboat Tours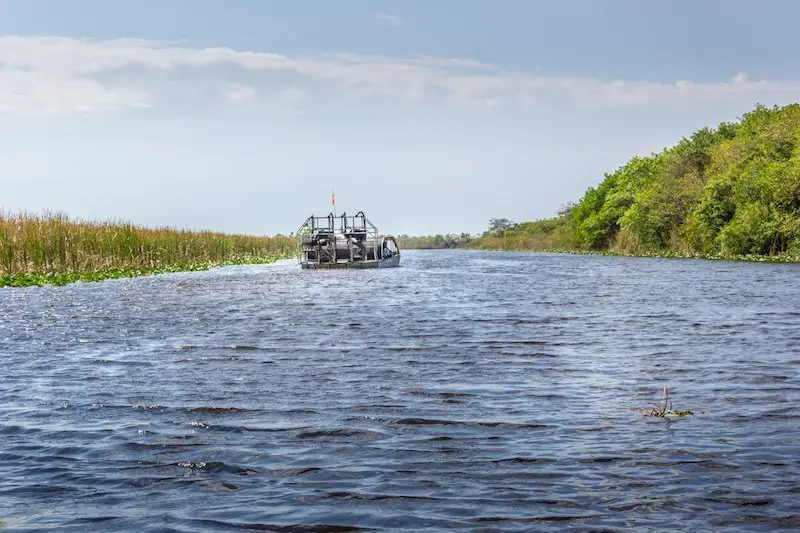 Central Florida Tours is located southwest of Daytona Beach and operates out of the Jolly Gator Fish Camp near Lake Harney. Their airboats only carry up to six passengers (a real airboat, not an air barge). With fewer passengers on board, you can expect a more personal tour experience. 
All the captains are Florida natives and show the utmost respect to the local wildlife. They do not participate in feeding, killing, capturing the alligators that call the river their home.
The Black Hammock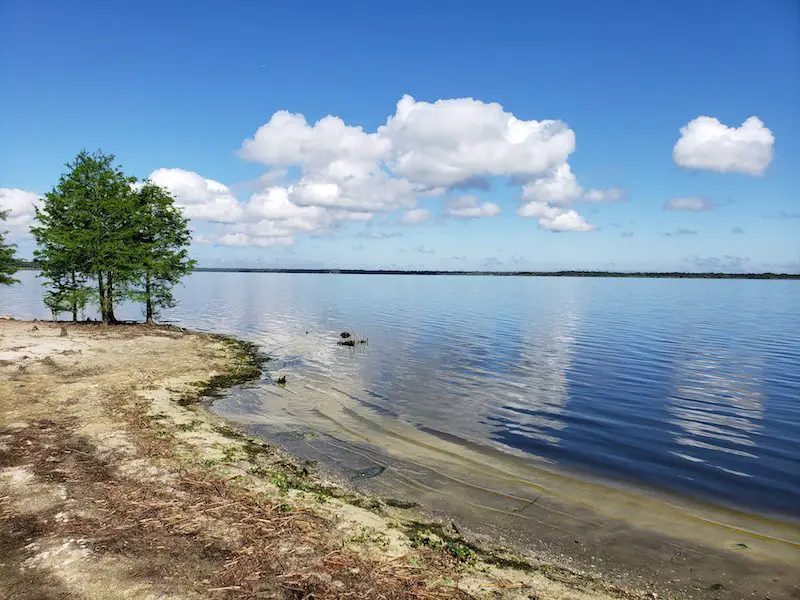 For a large scale airboat ride adventure, check out The Black Hammock further west on Lake Jesup. In addition to a six-passenger sized boat, they also have boats that can accommodate 12, 15, and 18 people. 
All Black Hammock airboat tours include a trip to bird island, which is considered to be the largest colony of wading birds in the county, according to the Seminole Audubon Society. Bring your binoculars! The Black Hammock is a destination in itself. There is a bar, restaurant, gift shop, and even resident alligators and parrots on site. What a great place to spend the day!
Airboat Rides at Midway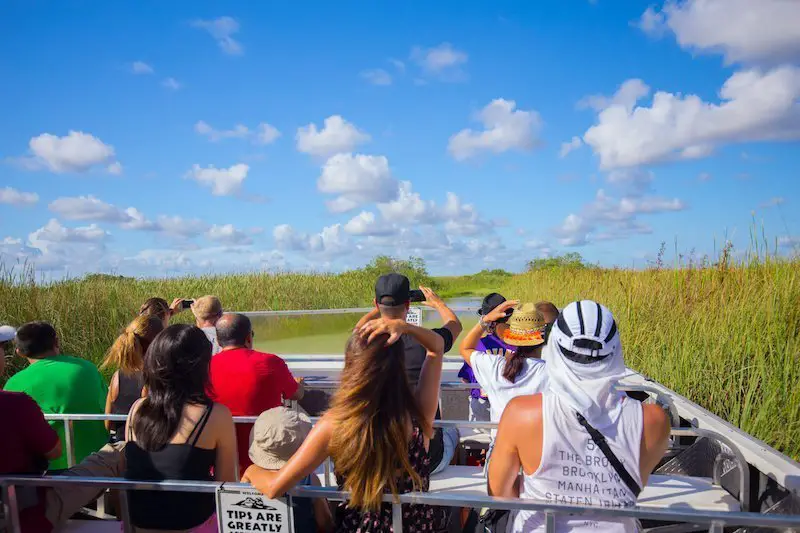 Last but not least is Airboat Rides at Midway. Located just west of Titusville, this airboat adventure is a high powered thrill you will never forget. 
In addition to an exciting one hour ride, Airboat Rides at Midway offers two-way communication with the guide via headset so they can relay information and answer questions as you speed across the river. At the end of each tour, you have the opportunity to participate in the free alligator encounter. Get your picture taken while holding a live gator! 
Beautiful pristine waterways are just around the corner from the hustle and bustle of Daytona Beach and Orlando. Book one of the best airboat rides near Daytona Beach and experience wild Florida from the river, swamps, and lakes firsthand. 
Please follow and like us: