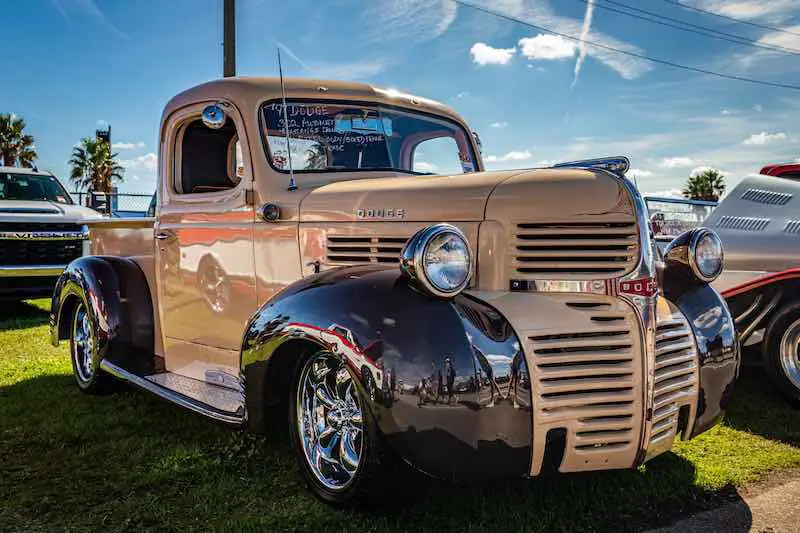 The Sun Always Shines On Florida Car Shows
(Last Updated On: October 28, 2021)
What a perfect combination! The Sunshine State and Florida Car Shows! Car shows are a fantastic way to see a wide variety of cars you might never see anywhere else. Florida happens to be an ideal state for these events. 
Florida does not use salt on their roadways, so cars have a much better chance of being pristine, unlike the cars in northern states that get peppered with salt for half of the year.
Florida car shows are also just plain fun! You will meet many like-minded people who love cars as much as you do. It is the opportunity to talk with others, share stories, get tips about care and repair. You can often get your car questions answered by those who genuinely have the knowledge. It is a paradise for car lovers!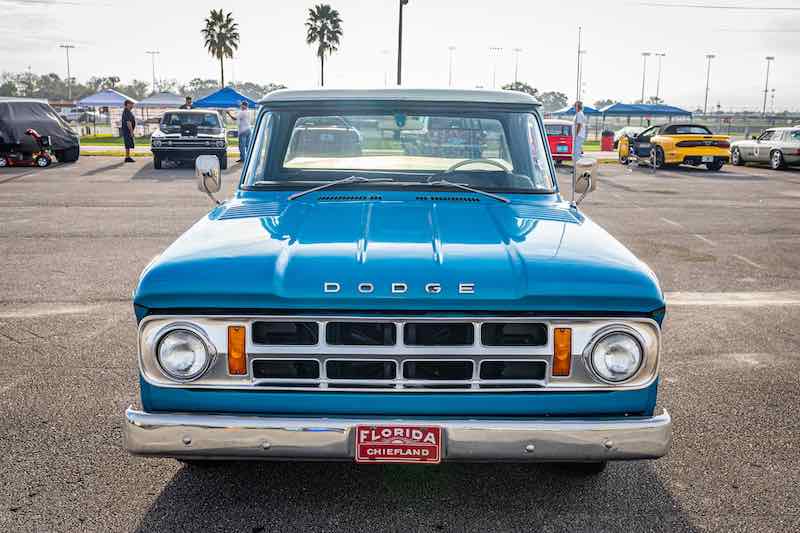 The variety of Florida Car Shows reflect the variety of cars themselves. There are exotic cars, classic cars, show cars, luxury cars, lowriders, hot rods, and everything in between.
Here are a few of the Florida Car Shows that are available to attend. All of these shows are outdoor events and held rain or shine. In case of changes due to the pandemic, check with the listed websites for up to date information.
Central Florida Car Shows
31st Annual Spring Daytona Turkey Run
When: March 26-28, 2021
Time: Fri & Sat 8am to 4pm. Sun 9am to 2pm
Where: Daytona International Speedway, Daytona Beach, Fl 32114
Phone: 386.767.9070
Email: [email protected]
Website: https://turkeyrun.com/
This is the largest combined car show and swap meet in the United States! There have been over 5000 collector cars in the eastern section of the infield of the Speedway in previous years. 
The Car Corral is where you might find a collector car you would want to purchase and a swap meet with collector car parts and memorabilia. Handmade crafts, fashion items, and unique gift items are also available.
This car show is held twice a year, once in the spring and again in the fall. This year the fall event will be held at the same location November 25-28, 2021.
Old Town Muscle Car Show
When: March 5, 2021
Time: 3 pm to 9 pm
Where: 5770 W. Irlo Bronson Memorial Hwy, Kissimmee, Fl 34846
Phone: 407.396.4888
Email: [email protected]
Website: https://myoldtownusa.com
Every Friday, Old Town invites show-quality muscle, high-performance cars and trucks from 1964 and newer and classics from 1983 and older to come together for an ultimate display of engine power.
There are weekly cash prizes, drawings, and giveaways. Free entertainment on the Trophy Row stage begins at 7 pm. Guests can enjoy the parade of cars and trucks along the center of town starting at 8:30 pm.
South Florida Car Shows
The Classic Thunderbird Club Of South Florida 21st Annual Open Car Show
When: April 25, 2021
Time: 10am to 3pm
Where: 5841 SW 16th Street, West Miami, FL 33155
Phone: 305.467.8196
Website: www.tbirdfl.com/Car-Show.htm
The Classic Thunderbird Club of South Florida's Annual Open Car Show. The show has already sold out for show registration, but the show is open to the public, free of charge. 
There will be music with a DJ, food vendors, and a playground for the kids. This is a rain or shine event and sure to be fun for all!
Florida Car Marathon 500 Miles
When: April 30 to May 2, 2021
Time: Details of the route are in the final planning stages
Where: 2246 W. 80th Street, Suite 1, Hialeah, FL 33016
Phone: 305.299.4850
Email: [email protected]
Website: www.floridacarmarathon.com
This event is a bit of a twist on car shows. Rather than parking and showing off your car, the event invites you to join a 500-mile parade to show off your vehicle. 
The Florida Car Marathon is an annual event that will take you on a Precision Car Rally through Florida's seldom traveled back roads. 
Various classic, exotic and touring cars will follow the route, visiting new places and stopping at different social events. You will have time to share stories and anecdotes while enjoying the excitement of a rally.
Florida Classic Car Shows
Back To The Classics Car Show
When: March 6, 2021
Time: 11 am to 2 pm
Where: 412 N. Alafaya Trail, Orlando, Florida
Phone: 407.617.4201
Email: [email protected]
Website: https://www.cruisinorlando.com/
One of these custom car part trophies could be yours if you enter the Back To Classic Car Show.
This car show, hosted by Waterford Lakes Town Center, will feature rock n' roll music by DJ Don from Crusin' Orlando. The show is open to all years, makes and models.  
Emerald Coast Cruizin' Car Show
When: March 11 to 14, 2021
Time: Visit the website for details about times
Where: 600 Pier Park Drive, Panama City Beach, FL 32413
Phone: 662.576.1448
Email: [email protected]
Website: https://www.emeraldcoastcruizin.com/
The classic car show in Panama City Beach is an awesome place to see some hot rods! This event occurs on 17 acres of grass with sidewalks, shade trees, benches, and restrooms. 
There is also a center stage to host live music and present awards. 
Let the guys wander around looking at the cars, while the gals can visit over 125 stores right next door! Everyone will be happy!
Exotic Car Shows In Florida
Supercar Saturdays
When: The second Saturday of each month (Special 3rd Anniversary Event April 13)
Time: 10am to 1pm
Where: 4645 Volunteer Road, Davie, FL 33330
Phone: 888.201.1791
FB: https://www.facebook.com/supercarsaturdaysflorida/
Held at the Lamborghini/Bugatti Broward, this premier luxury auto group hosts a monthly Supercar Saturday event. This event is the largest gathering of supercars, exotic cars, hypercars, classic cars, race cars, and custom cars in South Florida. 
On April 13, Supercar Saturday Florida (SSF) will be celebrating their third anniversary. As part of that Celebration, they will be previewing the Vision Jet from Cirrus Aircraft, and the Fuel Run Rally will be passing through with over 500 exotic cars and hundreds of spectators.
Some of the cars that have been displayed at SSF have included:
1967 Toyota 2000 GT, Mansory Bugatti Veyron, and a Bugatti Chiron, 50th Anniversary Lamborghini Aventador, with a matching MTI Hyper boat, a Lamborghini Centanario, (1 of in the USA), Ferrari LaFerrari, Ferrari F60, (there are only 10 in the world) McLaren P1, McLaren Senna, 2019 Ford Gt, and Porsche 918 Spyder, Koenigsegg, and a Pagani. These vehicles range in price from 1.5 million to over six million. This event is always free and often has special guests stopping by. It would be a real treat to see these!
Celebration 18th Annual Exotic Car Festival
When: April 9 to 13, 2021
Time: See the website for the schedule of events
Where: 600 Market Street, Celebration, FL 34747
Phone: No number given
Email: [email protected]
Website: http://www.celebrationexoticcars.com/
This four-day festival showcases North America's largest collection of exotic cars, race cars, and Hollywood movie cars.
This annual children's charity event hosts iconic actors and celebrities that come together to help children with life-threatening medical conditions.
The car show is free, but 100% of the other events' net proceeds are donated after each event. This festival has grown to become one of the largest exotic car events in the world, attracting more than 300 of the world's rarest exotic cars and more than 40,000 spectators.
Some of the movie cars at the Celebration will be the Happy Days Hot Rod, the Back To The Future DeLorean, the Dumb and Dumber Lamborghini, the Cannonball Run Lamborghini, the Bluesmobile, Christine (yikes!), and Miss Geico.
Please follow and like us: