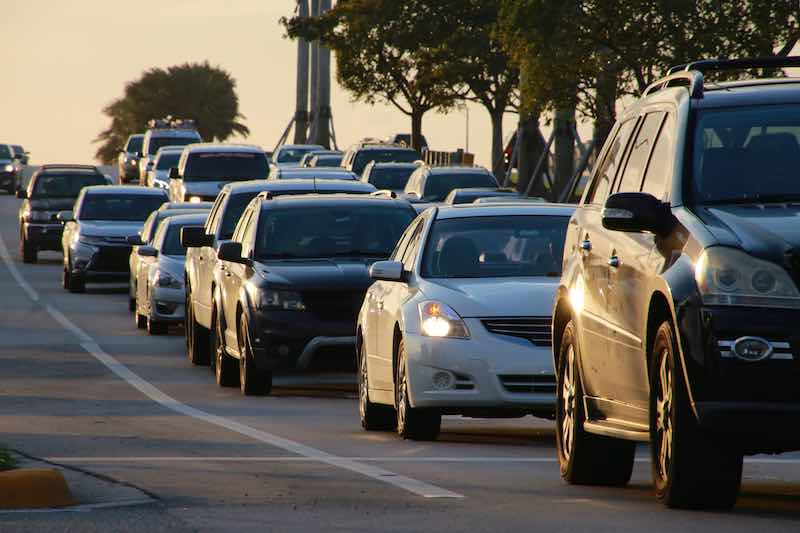 Commuting in Orlando. A Quick Guide.
(Last Updated On: April 9, 2022)
Orlando is a pretty popular place to live, but what is Central Florida commuting like?  At this point, this is how various modes of transportation shake out for commuting in Orlando:
78.3% drive in their car alone
8.2% carpool
5.1% work from home
4.2% take mass transit
1.9% walk to work
0.6% bike to work
According to the above percentages, the Orlando area commuting is mainly done by a single driver in their car. 
So what is that commute like? Is it the proverbial walk in the park? Or is it the stuff nightmares are made of?
These statistics may give you a clue: in December of 2019, estimates said that about 1,000 people a week make a move to Central Florida. 
Orlando is one of only ten metro areas that has seen its population jump by more than 30% since 2000. 
That is near twice the national average. Projections have the regional population at 5.2 million by the year 2030. Not only that, Central Florida had a astounding 75 million visitors in 2018.
What Is a Commute Like? 
The best way to know what a commute is actually like is to experience it for yourself. And while you might not be moving to Orlando and working there, others already have. 
Here is one of the Youtube videos that let you ride along with the poor slobs that make the trek every weekday.
No Love Lost For the I-4
It would be remiss on my part not to say that "I-4" is a bad word in travelers' mouths. It is a daily grind that can grind your nerves to pieces.
The previous statistic mentioned about 1,000 people moving to Central Florida each week is no joke.
It puts a strain on a thoroughfare that was already clogged. The new construction is an endeavor to help relieve some of that congestion. 
The consturction concentrates on the center lanes of I-4. 
The idea is to construct inner lanes that will be express lanes. 
So this means that there will be fewer on and off-ramps in those inner lanes to allow drivers to make better time than the outer lanes of traffic that frequently stall. 
The project has already been a year in the making and looks like another year to go. If you ask the average commuter, there are doubts that this is the answer that everyone is hoping for. 
The simple truth is that you can't put 10 pounds of potatoes in a five-pound sack. There are just more commuters than there are sufficent roads. 
The population of Orlando and Central Florida has grown far faster than the infrastructure.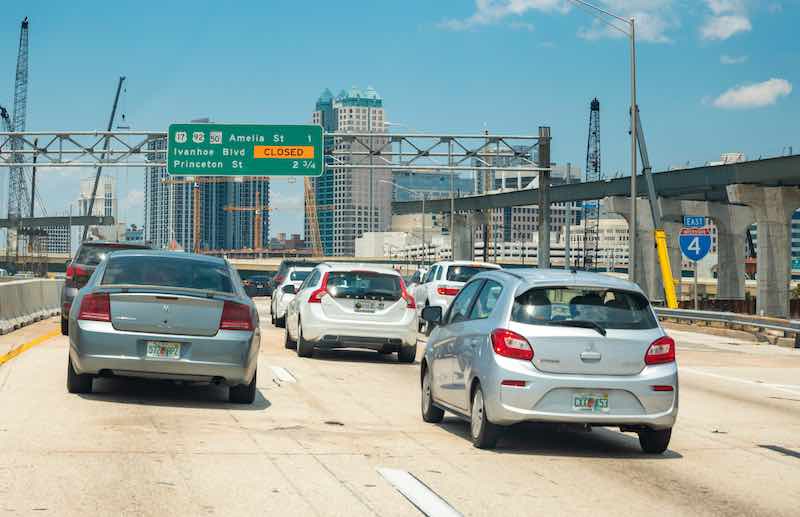 The Florida Department of Transportation (FDOT)
The Florida Department of Transportation has suggestions for your commute on their website. They are encouraging you to reThink Your Commute.  
They are promoting using public transportation options like SunRail and LYNX. They are also encouraging commuters to ride their bikes to work. 
How Much Are Tolls? 
Florida has a whopping 720 miles of toll roads, give or take a few, including bridges and causeways, which is more than any other state.
The tolls on Florida toll roads, bridges, and causeways will vary. You will find that they run from $0.75 to $6.
There will be signs on the road that will let you know a toll booth is coming up and its tool amount. 
If you are paying in cash, you will need exact change for a toll booth. There are cash booths on the toll roads where you pay the toll and can get change. 
At an unmanned cash booth, you will need the exact change.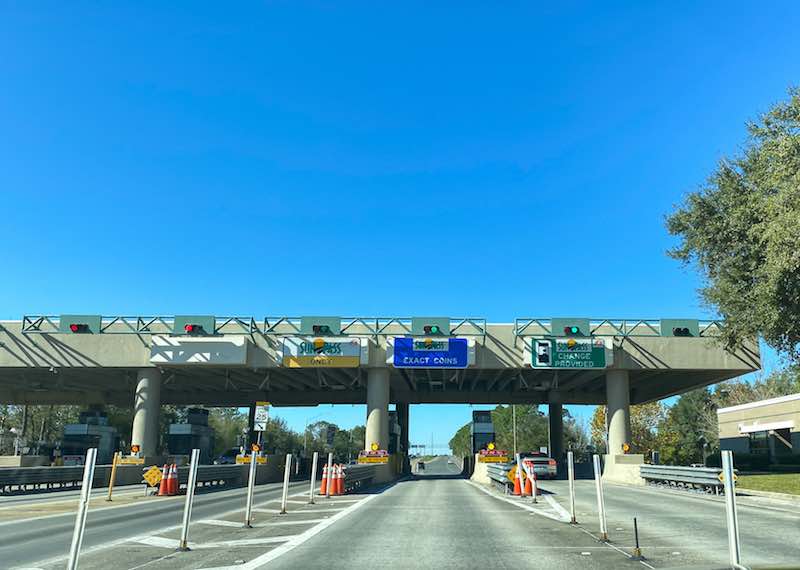 Pay With Toll-By-Plate
In places where all-electronic tolling is in effect, you can pay by the toll-by-plate method. As you go through the toll, a camera takes a picture of your license plate. 
Watch the mail for a bill for your tolls. You will also incur a $2.50 service charge.
An invoice will arrive every 30 days. Visit www.tollbyplate.com or call 888-824-8655 to sign up. 
You Will Need A SunPass
SunPass is a pre-paid program that you use for tolls. You will buy a SunPass device that is called a transponder.
There are two types of transponders. One is portable and attaches to your windshield with suction cups. It will run about $20 plus tax. 
The advantage of the Portable SunPass is that it is, well, portable. If you have more than one car, you can move it from vehicle to vehicle. You can also place a SunPass on motorcycles.
The SunPass Mini Sticker is only about $5 plus tax, but it adheres to your windshield and can't be moved around or used on motorcycles. 
When you purchase either one of the SunPass transponders, you will also need to put a minimum of $10 on your account to activate the pass.
They make it easy to purchase a SunPass, too. They are available online or at over 3,000 retail locations through Florida. 
CVS, Walgreens, Publix Supermarkets, and all Turnpike service plazas sell SunPass transponders.
The advantage of SunPass is that you will save two ways. One, you won't have to go through the cash lanes on the toll roads.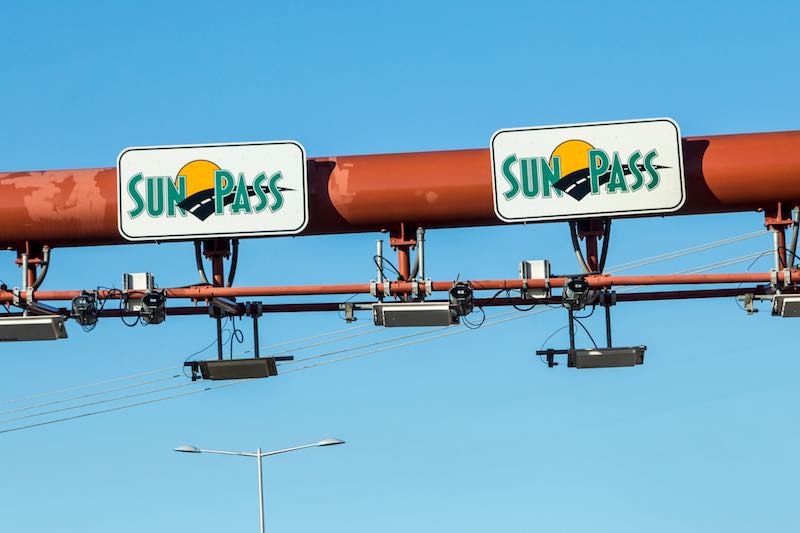 You will go through the SunPass line where cars slow down but don't have to stop as the cash lanes do. 
Second, you will save about 25% on the cost of tolls. The $0.75 toll will cost you $0.53. Going across a bridge, the toll will be $1.50, and with the SunPass, you will pay $1.06. 
Tolls are automatically deducted from your account, and you can apply money to your account whenever needed.
Another advantage of having a SunPass is that you can link a credit or debit card to your SunPass if you sign up for the Easy Pay program. 
That gives you the advantage of using your SunPass to pay parking fees at the Tampa, Miami, Fort Lauderdale-Hollywood, Orlando, and Palm Beach airports. 
And that just might come in handy. If you live and work in Orlando, you will have plenty of family and friends who will want to visit. Which means a  lot of airport runs.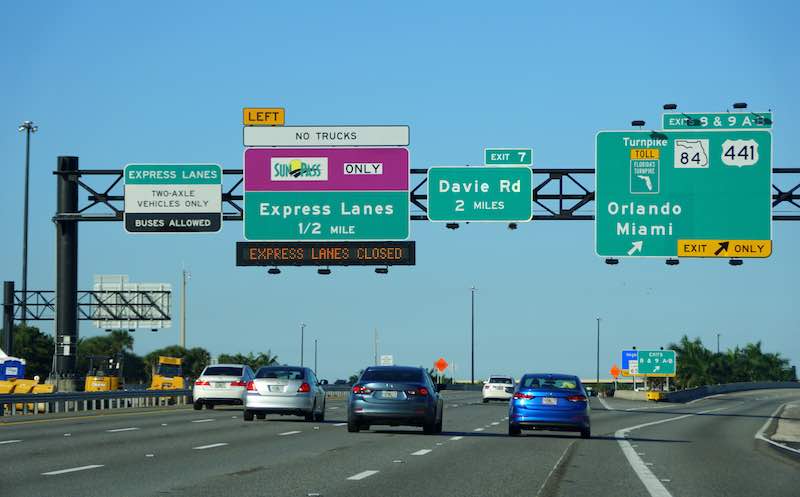 Highways And Byways
Interstate 4
The main interstate in Central Florida is I-4. The interstate begins in Tampa and runs northeast across the middle of Florida. I-4 cuts through Orlando and ends at Daytona Beach. 
While it is an East-West highway, it runs Southeast-Northwest. This main interstate connects many of Orlando's suburban and downtown areas, including the numerous theme parks. 
Being the primary way to Tampa, this interstate is always busy.
408 East-West Expressway
408 is a toll road that is also a major highway running east to west. Use the 408 as an alternative to I-4, but as alternatives go, many other people have the same idea, so it can be dicey whether it is a faster go. 
This expressway meets I-4 in downtown Orlando and runs through suburbs. The 408 serves the University of Central Florida (UCF) area and connects to the Turnpike and Greeneway. 
Being a toll road, you will need an endless supply of change or a SunPass if you will be traveling this road regularly.
528 Beachline Expressway
Also called toll road 528, this expressway will get you in and out of Orlando International Airport. It is the primary route to the Atlantic coast. 
This favored expressway will get you to Cocoa Beach and Cape Canaveral. 
417 Central Florida Greeneway
Also known as toll road 417, this is the primary road for Eastern Orlando and commuters. The Greeneway connects to the East-West expressway, the Beachline, and I-4.
The 429
The Daniel Webster Western Beltway or toll road 429 is the main road for Western Orlando commuters. 
The DW Western will get you into Walt Disney World from the northwestern area. You will find traffic lighter on the 429 compared to some of the better-known highways.
414 Maitland Boulevard
Relatively new, Maitland Boulevard, or toll road 414, covers the northern area of Orlando. The JL Apopka Expressway connects to US 441 and SR 429.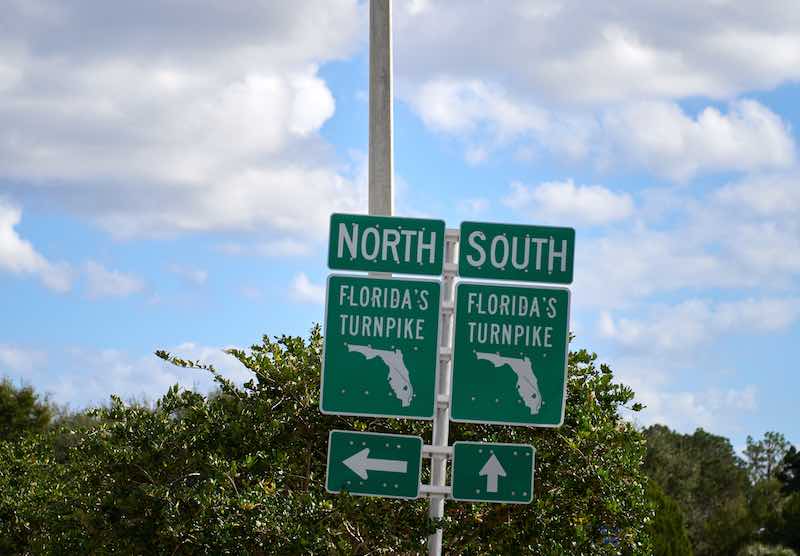 Florida Turnpike
The turnpike begins at I-75, which is northwest of Orlando and ends in Miami. It travels most of the Southeast coast of Florida. 
This highway will go north and south of Orlando but is not for traveling in Orlando itself.
US 192
Highway 192 runs through Southern Orlando in Kissimmee and will take you into Walt Disney World. Highway 192 connects to I-4, Greeneway, Osceola Parkway, and State Road 441/17-92.
Theme Park Roads
International Drive is also called I-Drive, and is one of the roads used to navigate Orlando's theme parks. I-Drive serves the East, Kissimmee, and Lake Buena Vista, the center of the theme park area.
Biking to Work
Now that restrictions imposed during "Safer At Home" are being lifted, the group Bike/Walk Central Florida gives reasons Why you Should Consider Commuting via Bike. 
What is Sunrail?
Sunrail is a rail service that moves people throughout the region. Sunrail can help to make the community fast, easy, and cost-effective. 
Currently, the system operates over 49 miles and 16 stations in Volusia, Seminole, Orange, and Osceola counties. They do not, however, run on the weekends.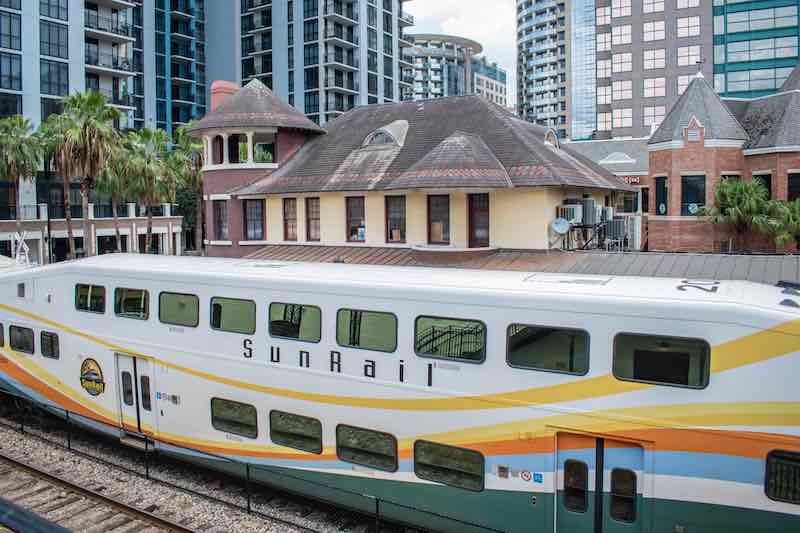 What is Lynx?
Lynx is public transportation that serves Orange, Seminole, and Osceola counties. There are 72 local routes served by 310 air-conditioned coaches. This system provides more than 79,000 rides each weekday.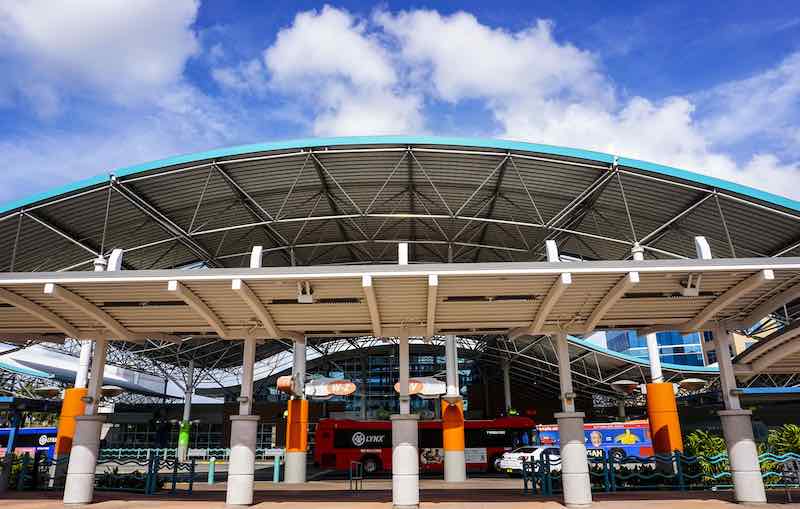 Start At The Beginning: What Is Commuting?
If you ask a person who commutes exactly what a commute is, they are likely to say that commuting is a cruel and unusual punishment!  
In reality, commuting is periodic and recurring travel taken between a person's place of work or study. The commute is outside the boundary of their residential community.
When Did Commuting Start?
The first commuter would probably tell you that they are still en route, but the early days of commuting were back in the 1840s. 
The railways gave people who traveled from the suburbs into the city a reduced or "commuted" fare to get riders using the service.
The industrial revolution caused the beginning of specialized work located in factories in urban areas.That drew workers to the cities. 
Commuting has contributed to cities becoming as large as they are. It has also led to the massive numbers of suburbs that surround cities.
American Community Survey (ACS) says that the mean (honestly it is mean) travel time to work in minutes for workers aged 16 years and older is 26.6 minutes.  Florida is above average at 27.4 minutes.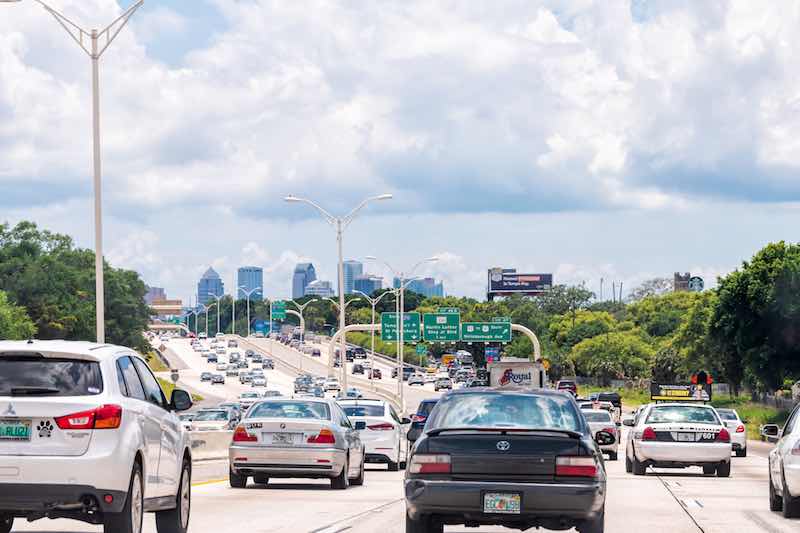 In Conclusion
There are always trade-offs in life it seems. You could have a commute that is less than five minutes from your home. 
But your home could also be in rural America, and your job could be at the town's only gas station making minimum wage.
Or you could live in the burbs and commute to Orlando where the sun shines every day and you never have to scrape white fluffy stuff off your windshield.
It is all about putting things into perspective and purchasing some audiobooks or carpooling so that your time on the road is productive. 
You could learn a new language or forge a friendship. And who can put a price on that?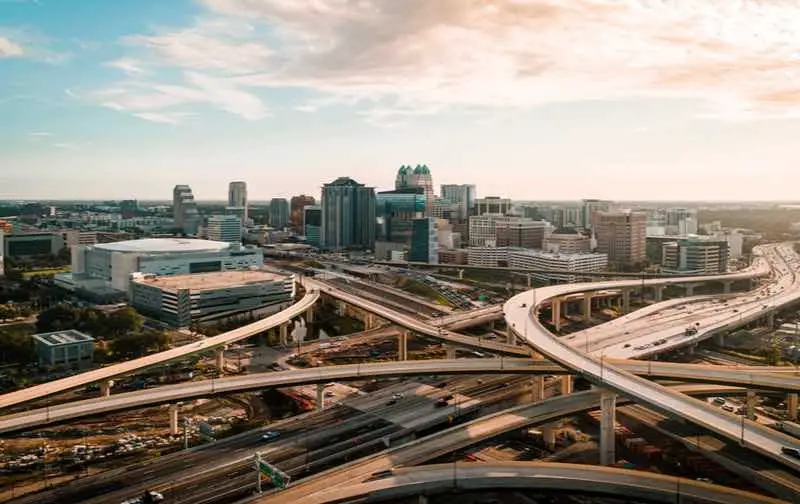 FAQ
How many people ride a bicycle to work?
How much of your life do you spend commuting?
Per the US Census Bureau, the average one-way commute is 26.1 minutes. 
Suppose you commute five days a week that adds up to 4.35 hours every week. You will have spent over 200 hours in a year, or nearly nine days were commuting.
Please follow and like us: