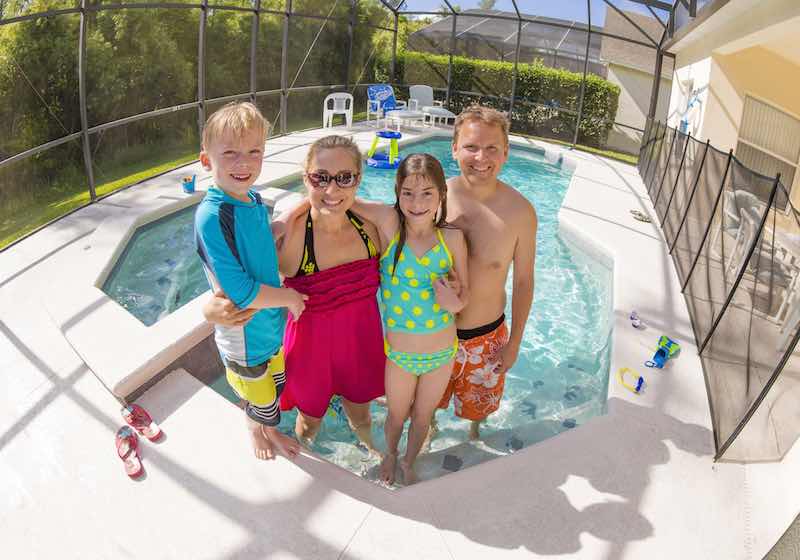 Family-Friendly Neighborhoods in Orlando to Raise a Family
(Last Updated On: September 23, 2023)
Wondering what are the best neighborhoods in Orlando to raise a family? 
There are quite a few beautiful neighborhoods in this amazing area that would fit the profile of a family-friendly Orlando neighborhood.
The Sunshine State is known for family-friendly communities in Central Florida, and you are sure to find one that suits you and your family.
We have listed a few of those communities for you to check out. Whether you choose to live in Orlando itself or on the outskirts, the Orlando area has lots to offer for family-friendly living.
Here's our list of the more notable growing family-friendly neighborhoods in the Orlando area.
Oviedo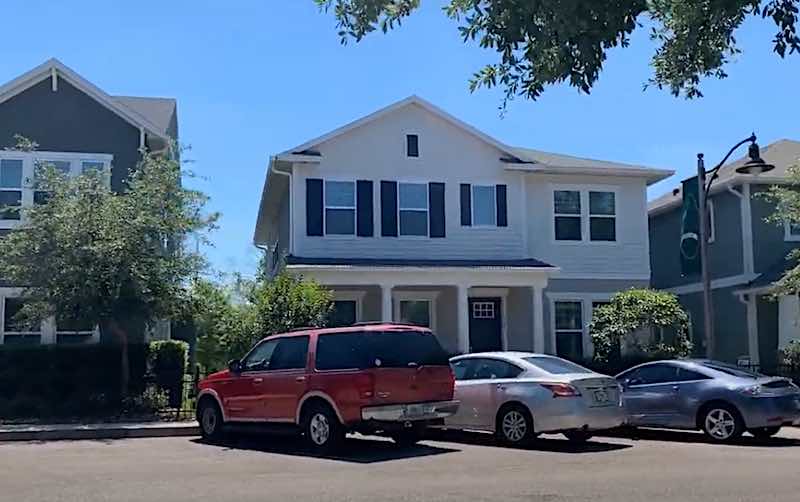 Oviedo is just a hop, skip, and a jump from Orlando, being a short 14 miles.
Money.com released its Top 50 list for best places to live in America. The list for 2020 – 2021 has Ovideo as No. 43. 
The determination of inclusion uses factors such as employment, health, diversity, housing, and safety. Oviedo is considered one of the safe Orlando neighborhoods.
Even the chickens that roam its downtown district agree that Oviedo is a great place to live and raise a family. 
With its location as an Orlando suburb, Oviedo is just minutes away from upscale shopping, nightlife, and theme parks. 
Surrounded by beautiful Florida foliage and wildlife, Oviedo has plenty of dirt trails for family hiking and biking. 
The Florida Trail runs right through the downtown area. There are numerous waterways for kayaking and canoeing. 
Oviedo has received an excellent grade from the Florida Department of Education. The Oviedo Schools' six different elementary, two middle schools, and two high schools have an "A" rating.
With a population of over 38,000, Oviedo is a growing community with a mixed-use city center on Center Lake Park. 
There are a cozy restaurant and retail district and a dog park, veterans tribute, splash pad, coffee shop, paddle boat rental, amphitheater, and cultural center.
Winter Park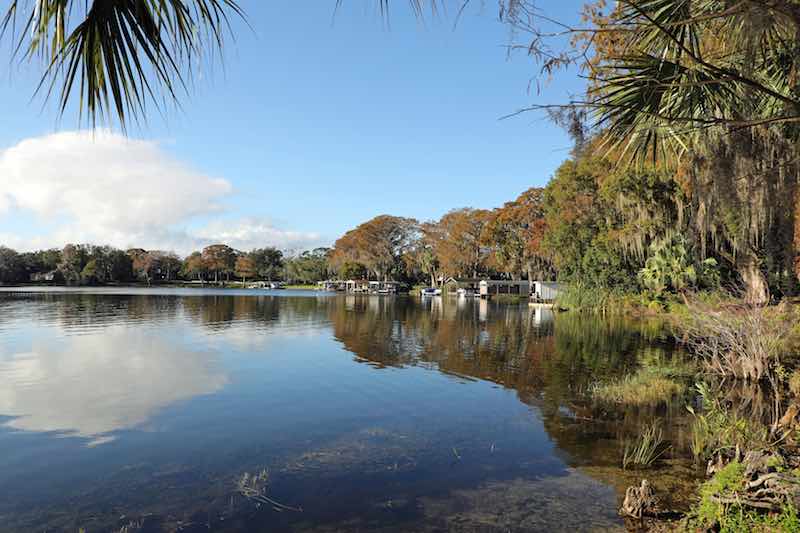 Located just north of Orlando in Orange County, Winter Park has stately trees, numerous parks, and brick-lined streets. It is one of the best neighborhoods in Orlando to raise a family. 
Winter Park has an urban-suburban mix, and most of the residents in the city own their own homes. 
The population of 31,000 is a mix of young professionals and retirees. An excellent place for families, the Orange County public schools in Winter Park are highly rated. 
You will find many museums, upscale boutiques, shopping, fine-dining restaurants, and sidewalk cafes in the area. 
While Winter Park is close to the downtown Orlando area by just 18 minutes, you will feel that you are removed from that crush of theme park visitors. 
However, it is easy enough to join the fray less than half an hour away.
Altamonte Springs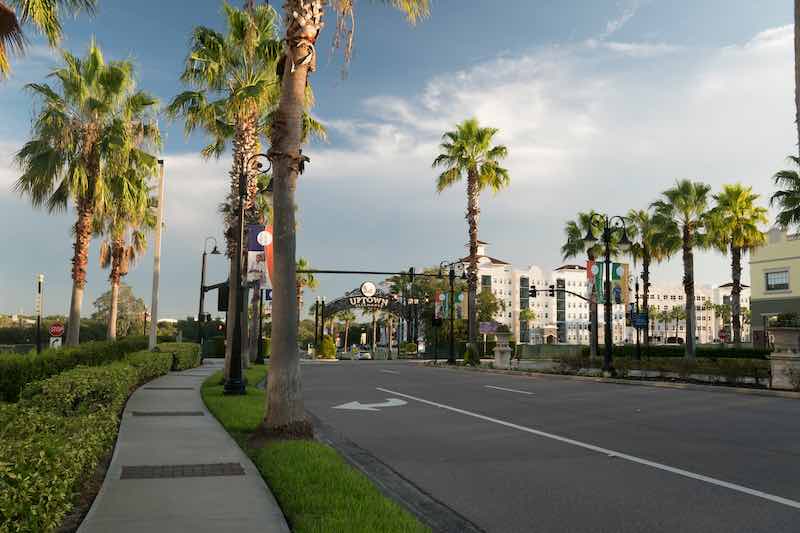 With a population of 43,000, Altamonte Springs is in Central Florida, about 25 minutes from the Atlantic coast. 
If you want to raise a family here, you will be glad to know that there are about 14 students per teacher in Altamonte Springs. 
Your child will get plenty of attention and a good Education in the Altamonte Springs school, as Altamonte Springs is an Orlando family-friendly neighborhood. 
There is the large Altamonte Mall for all of your shopping needs, and the area is known for its massive 4th of July fireworks event at the Cranes Roost Park. 
Altamonte Springs has one of the state's lowest tax rates, which is useful when you have a family. 
It is a center for technical innovation and entrepreneurship, making it a popular area to settle in for business-minded residents.
Windemere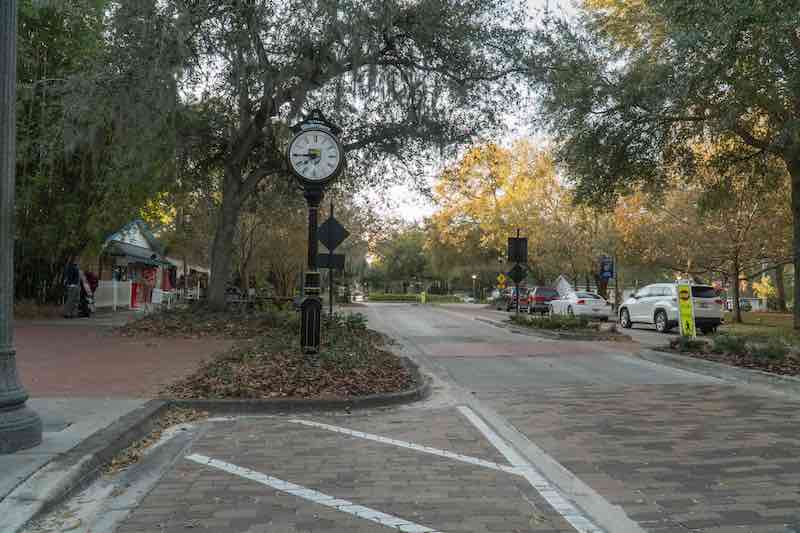 If you are looking for a small town with charm, old oaks, and clear lakes, Windermere will not disappoint. 
Just 12 miles west of Orlando, this is the perfect spot to raise your family. You are close to all of the hustle, bustle, and amenities Orlando offers, yet you can go home to a community of 3,500. 
There are some top-rated Windermere Schools for the kiddos. Central Florida is home to a number of colleges and Valencia College is just over 4 miles away from Windermere.
The quaint neighborhoods are located on an isthmus between Lake Down and Lake Butler. 
The Isleworth golf course, home to Tiger Woods, is on the edge of Windemere. If you like a rural atmosphere and dirt roads, then Windemere is the small town for your family.
Maitland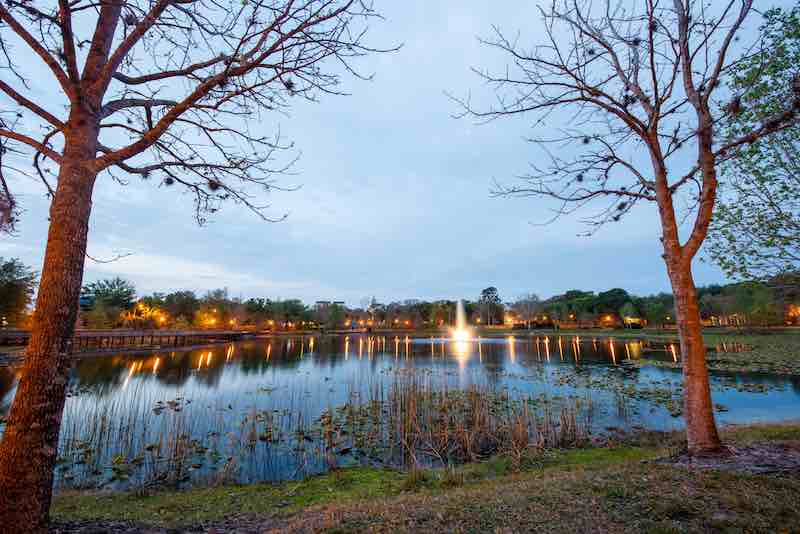 Less than 10 miles from Orlando, Maitland is a diverse resort city in Central Florida. 
Besides the area Maitland Schools, you will be able to select from nine private schools in the area to send your kids for their education. 
Located in Orange County, Maitland is part of the Greater Metro Orlando area. It is also home to Central Florida's only full-time and nationally recognized independent movie theater. 
The Enzian Theater hosts the Florida Film Festival. Your family will also enjoy the Maitland Art Center, which has a listing on the National Register of Historic Places. 
Home to unique Mayan and Aztec sculptures, murals, and bas reliefs. Maitland is one of the oldest incorporated suburban municipalities in Central Florida. 
The area has always been a popular vacation spot and tends to be a location where many affluent residences set down roots and is considered one of the best neighborhoods in Orlando.
Lake Mary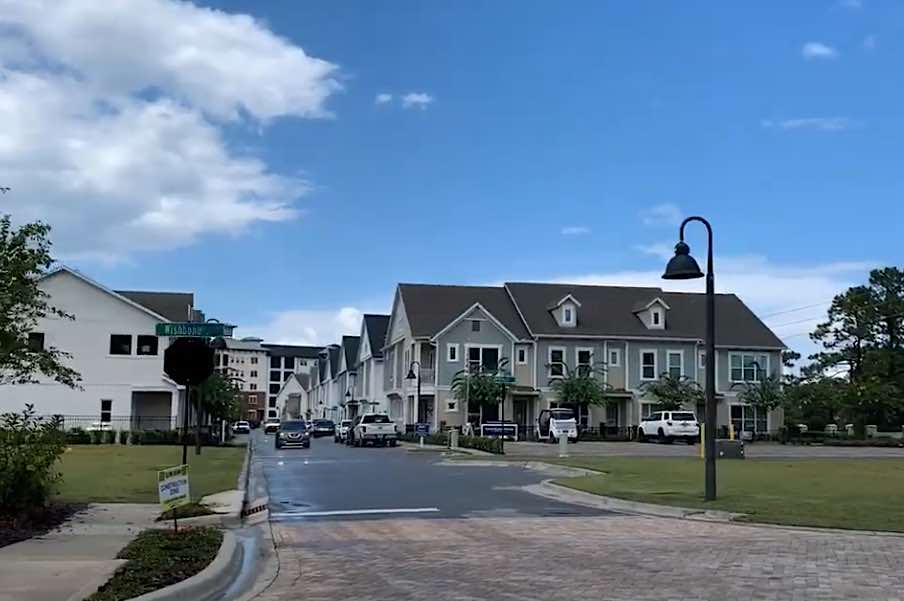 Lake Mary, a suburb of Orlando, is one of the fastest-growing areas in Central Florida. Very big on promoting a sense of community and a friendly environment, Lake Mary focuses on creating a safe place for people to live, work, and play. 
Just 18 miles from Orlando, Lake Mary hosts high-tech businesses.
There is a beautiful trail system for family hikes and has a walkable community in the downtown development district. 
Perfect for biking with the kids, walking, or rollerblading, the area is conducive for family activities. Enroll your little ones in baseball, softball, soccer, golf, or tennis.
The Seminole County Public Schools in Lake Mary ranks as one of the top school systems in Florida. 
Well-planned residential communities and first-class schools make Lake Mary a place that should be on your list of considerations of family-friendly cities.
Dr. Phillips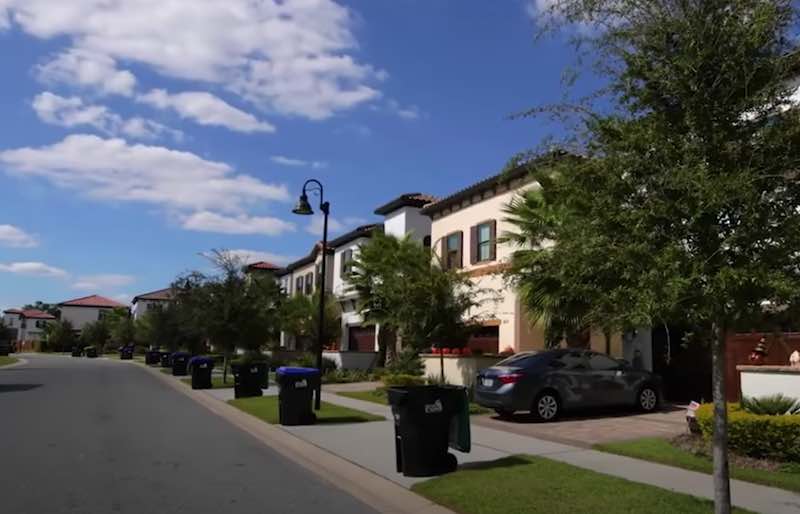 A small suburb near Orlando and in a prime area, Dr. Philips is directly east of Universal Studios and close to Windermere. 
You will be close enough to see the fireworks at Universal from your home, and Dr. Phillips is an Orlando family-friendly neighborhoods.  
The area gets its name from citrus orange grove owner Dr. Philip Philips.
 At one point in the '40s and '50s, he owned about 5,000 acres of land. He sold the land, but his name stuck to the area, and it is a census designated area. 
You won't lack for shopping as the Mall at Millenia is just 10 minutes away. 
Dr. Phillip schools are part of the Orange County system, and students have the opportunity to take Advanced Placement coursework and exams. 
Homes in Dr. Phillips have a higher price point than the Orlando average, but you are also closer to many of the prime outlets in the Orlando area.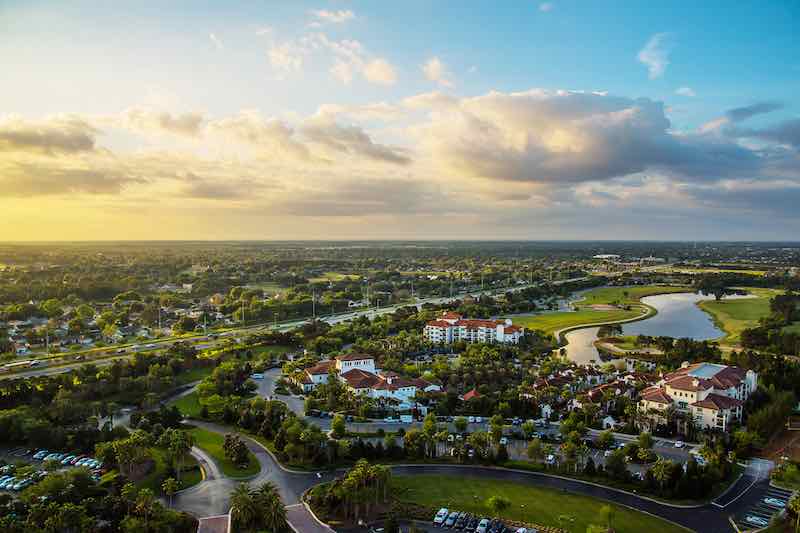 If you decide to choose one of the many family-friendly suburbs around Orlando, you should know about Commuting in Orlando. 
A suburb gives you all of the amenities of a big city just minutes away, but at the same time has a quieter and more laid back lifestyle.
When raising a family, you want to situate yourself in a spot that meets each member of the family's needs. 
The Orlando/Central Florida area checks all of the boxes for education, shopping, entertainment, good weather, and community support that is needed to find one of the best family friendly neighborhoods in Orlando to raise a family.
Frequently Asked Questions
What kind of amenities can I expect in family-friendly neighborhoods in Orlando?
Family-friendly neighborhoods in Orlando typically offer a range of amenities, such as parks, playgrounds, pools, and community centers. They may also have easy access to shopping, dining, and entertainment options, as well as good schools and healthcare facilities.
Are family-friendly neighborhoods in Orlando affordable?
The cost of living in Orlando can vary depending on the neighborhood, but generally, family-friendly neighborhoods tend to be more expensive than other areas. However, the cost of living can be offset by the many amenities and benefits that these neighborhoods offer, such as good schools and safe streets.
What should I look for when choosing a family-friendly neighborhood in Orlando?
When choosing a family-friendly neighborhood in Orlando, it's important to consider factors such as the quality of the schools, the safety of the streets, the availability of amenities, and the cost of living. It can also be helpful to visit the neighborhood and talk to locals to get a sense of the community and its culture.
Please follow and like us: