Best Times for Central Florida Hog Hunting
(Last Updated On: September 23, 2023)
The Ins And Outs Of Hunting Wild Hogs in Florida
Did you know you can go hog hunting in Central Florida? Yes, and you're about to find out how awesome this experience can be. Just read on!
Florida has some major problems when it comes to invasive species. From pythons in the everglades to iguanas in Miami to Cuban Treefrogs pretty much everywhere else, combating the infiltration of non-native critters is a constant battle.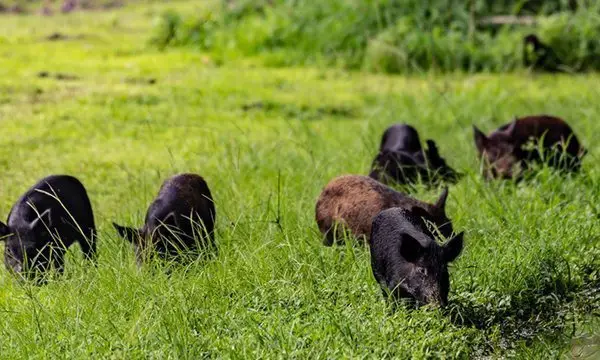 In central Florida, one intruder runs rampant, the wild hog. Luckily, this is one invasive species that is popular with large game trophy hunters and is also delicious on a dinner plate.
If you've ever been to the theme parks in Orlando, it's hard to believe that just a few miles away from the parks exists a whole world full of things to hunt, with hog hunting being a popular one.
If you're ready to come face to snout with this unique game animal, here's an overview of what to expect. We'll take a look at regulations, tracking tips and the best times for Central Florida hog hunting.
Wild Hog Hints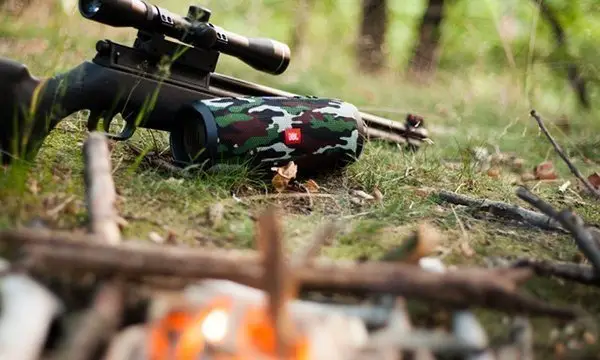 In Florida, hog hunting is particularly popular in the central region. There are numerous Wildlife Management Areas (WMA) that are open to the public. A hunting license is not required to take wild hogs, however, a permit is required to hunt on WMA land in most cases.
It's important to check the local FWC regulations on bag limits, open season dates and allowed hunting methods (crossbow, rifle, dogs etc.) as they vary from location to location.
There are two Wildlife Management areas in central Florida that are open to a year-round dog and still hog hunting, Kissimmee Chain of Lakes Area and Kissimmee Chain of Lakes Rolling Meadows Unit in Polk and Osceola counties. A management area permit is not required in either of these two locations.
On non-WMA land, hog hunters are allowed to use any legal rifle, shotgun, crossbow, bow, pistol or air gun. There are no size or bag limits, and both males and females may be bagged. Written permission from a landowner is required to hunt on private property.
For sportsmen interested in discovering the thrill of wild hog hunting, there are a number of companies in central Florida that offer hog hunting expeditions for trophy or meat purposes. This is a nice option if you're looking to get experience with tracking but don't their own trained dogs.
Best Time Of The Year For Florida Hog Hunting
If you're ready to feel the rush of tracking down boar, there's one last thing to consider.
What are the best times for Central Florida hog hunting?
Hog hunting on non-WMA land is open year-round so you are able to enjoy the thrill of tracking these magnificent creatures at any time. However, many hunters feel that the best time is after deer season (around December-February).
Because the weather is cooler in the late winter and early spring, the swine tend to eat more and for a longer period of time. This gives the hunter a better chance to locate a sounder. They are also more likely to visit feeder sites in the morning to keep their energy level up during the cool days.
Another bonus of cool weather hunting is the meat will be less likely to spoil. During the hot months, you have to process and cool the meat very quickly to prevent spoilage and bug infestation.
Winter is also the dry season in Florida so you will be less likely to have to trudge through muddy lowlands and swampy areas. There is less vegetation at this time as well so you have better visibility of your target through the brush.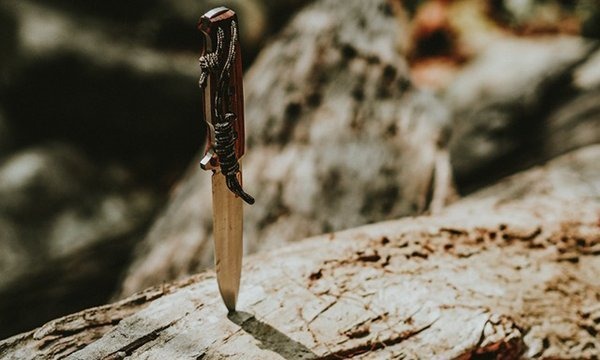 Another thing to consider is the time of day. Feral hogs are nocturnal and like to feed under cover of darkness. Nighttime hunts during a new moon are popular. Hunters will use lights, heat-seeking equipment or special night hunting alert modules to locate the catch. If you're not equipped for a night hunt, early morning and early evening are also popular times to come up on a sounder of hogs feeding.
It's easy to see why hog hunting is so popular. It's thrilling, the regulations are lax, and the meat is delicious. Get ready to chase down some wild Florida porkers!
Frequently Asked Questions
What are the hunting seasons for hogs in Florida?
In Florida, there are no specific hunting seasons for hogs. Hogs can be hunted year-round, 24 hours a day, on private lands with the landowner's permission. On public lands, hogs can be hunted during specified hunting seasons for other game animals, but there are no specific hog hunting seasons.
What weapons are allowed for hunting hogs in Florida?
In Florida, hogs can be hunted with a variety of weapons, including firearms, bows, crossbows, and even dogs. The type of weapon used will depend on the hunter's personal preference and the regulations of the specific area being hunted.
Are there any hunting regulations specific to hogs in Florida?
There are no specific hunting regulations for hogs in Florida, but hunters should familiarize themselves with the general hunting regulations for the state. For example, hunters must have a valid hunting license, and hunting on public lands may have specific regulations regarding the use of firearms and hunting methods. Additionally, hunters should also be aware of any local regulations or restrictions that may apply in the area they are hunting.
What time do hogs come out at night in Central Florida?
In central Florida, wild hogs are most active at night, usually around dusk and dawn. They are nocturnal animals and are most likely to come out in search of food during these times. However, it's important to note that the activity patterns of wild hogs can vary depending on factors such as season, food availability, and human activity in the area. If you're planning to hunt wild hogs in central Florida, it's best to do so during the early morning or late evening hours when they are most active.
Please follow and like us: