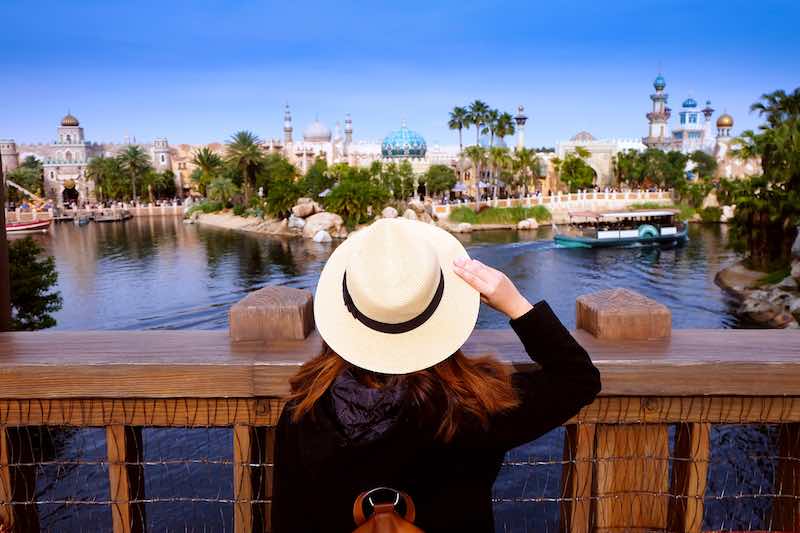 The Orlando Festivals And Events You Should Not Miss
(Last Updated On: September 21, 2023)
Looking into some Orlando festivals you can attend this year? You're in the right place.
The prime festival season in Florida runs from the fall to spring, with January, February, and March being the peak times. 
Here are some events, big and small, that sound like fun!
Amway Centre – Orlando, FL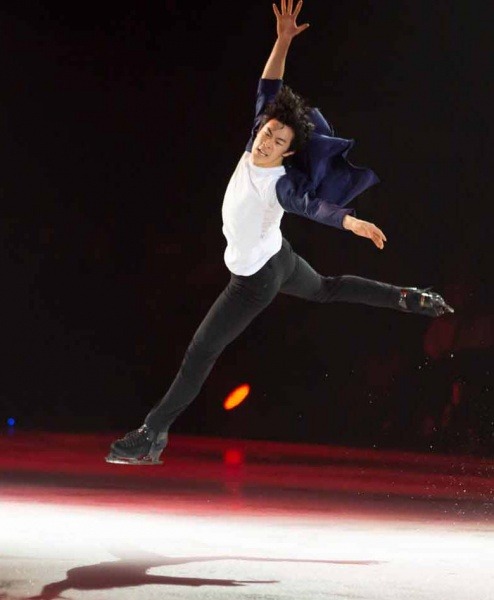 Here is your chance to see Nathan Chen, the three-time and reigning World Champion, Olympic Gold and Bronze medalist and five-time and reigning U.S. Champion. Very few were able to travel to Beijing, China to see Nathan in person. He won the Gold medal with a final score of 332.60 that was more than 22 points ahead of anyone else in the competition. 
Nathan will be joined by Alysa Liu, Jason Brown and Vincent Zhou, Madison Hubbell & Zachary Donohue, Madison Chock & Evan Bates along with Mirai Nagasu; all champions in their own right. This will be an amazing spectacle where all this talent is gathered together, practically in your own backyard!
You can purchase tickets here. 
Camping World Stadium, Orlando, FL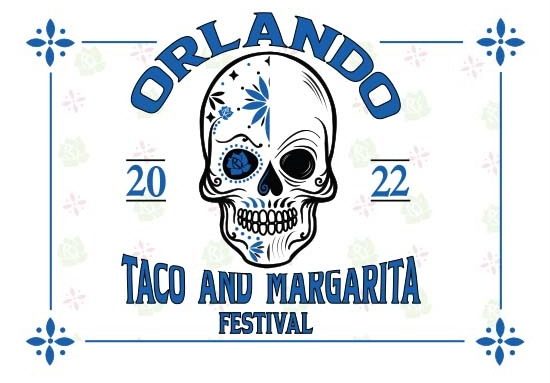 The first ever Taco and Margarita Festival will have tons of tantalizing tacos and a wide range of margaritas. While enjoying your delicious food and beverages, shop at the local artisan booths along the concourse. There will also be live DJs and musical performances by up-and-coming country star Hayden Coffman, along with live professional wrestling. It is sure to be a fun and entertaining time for all!
SunFest – April 28 – May 1, 2022
Intracoastal Waterway, Downtown West Palm Beach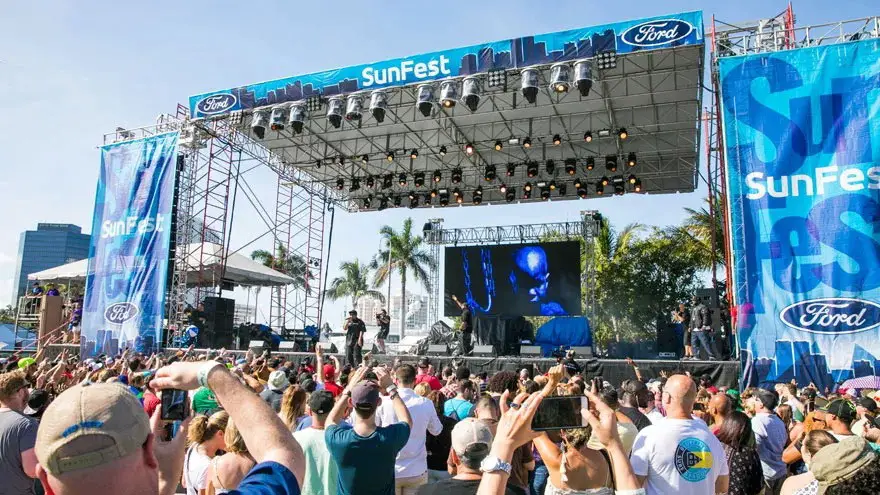 Sunfest is Florida's largest music, art and waterfront festival. This outdoor, palm-lined ¾ mile long setting has held the festival for nearly 40 years. The festival will include Sam Hunt, Goo Goo Dolls, Counting Crows, Lil Wayne, Adam Lambert, Melissa Etheridge and Nelly are just a few of the many artists that will be performing during this three day festival.
But more than just music, SunFest also features fireworks, floating bars, great food as well as the Art District, touted as a hub of artistic expression and activity, combined with an artisan marketplace.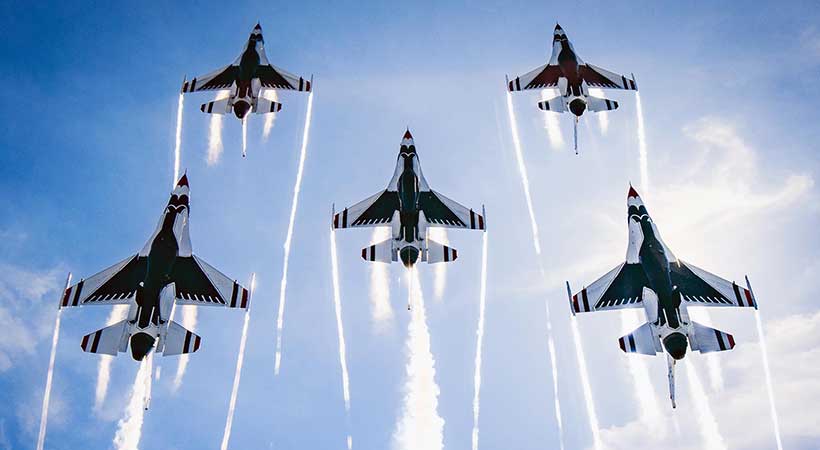 Head to the beach, look up to the skies and be impressed at the talent flying over Fort Lauderdale! 
You can purchase tickets for prime seating at Drop Zone Beach or the Sand Boxes (bring your own seating), or get extra perks like a catered meal with Fight Line Club VIP or an open bar with Pelican Grand VIP viewing.  
Or, if you'd rather get a different view, the Coast Guard has set up a safety area off the coast for those wishing to view the airshow from their boat. 
Here are some of the amazing performers expected at this year's show:
The United States Air Force Thunderbirds: This precision team will perform a combination of formation and solo maneuvers in a high energy demonstration.
Red Bull Helicopter: This helicopter is one of only a few in the world that is certified to do aerobatics. This helicopter can do barrel rolls, loops, vertical climbs, nose dives and flip forward and backward.
A-10 Thunderbolt II Demo:  Better known as the "Warthog", his single-pilot attack aircraft is designed to operate nearly anywhere and provide ground troops with close air support.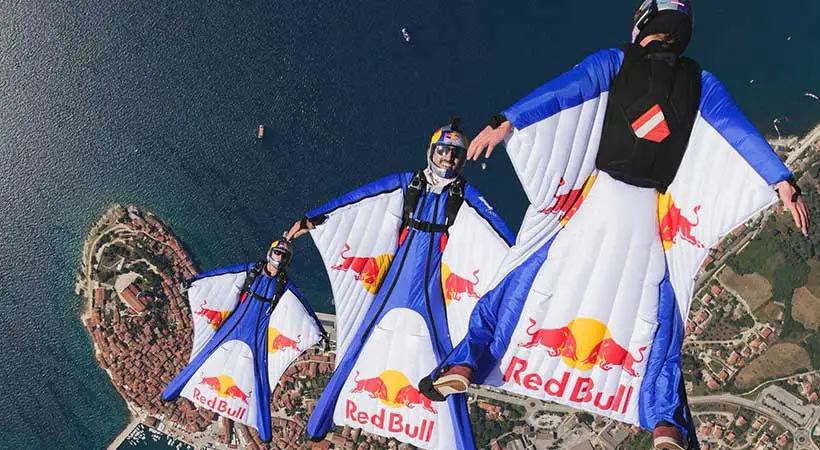 Red Bull Air Force:  This team is assembled from the most accomplished and experienced aviation experts in the world. Watch their highly coordinated aerial jump demonstrations that will have you believing that people CAN fly!
SOCOM Para-Commandos:  The United States Special Operations Command Parachute Team is made up of volunteers from the U.S. Army, Navy, Air Force, Marines and U.S. government civilians. They represent the elite Special Operations Forces of the United States Armed services.
Kirby Chambliss: Kirby is a five-time winner of the U.S. National Aerobatic Championship and a former Men's Freestyle World Champion. He is one of only two American pilots ever to win the Red Bull Air Race World Championship.
Here's just a taste of what you can expect at this year's show!
Downtown Sanford, Florida
 

 

View this post on Instagram

 
The St. Johns River Festival is an outdoor juried fine arts and fine crafts festival. Located in the heart of Downtown Historic Sanford, it is within walking distance of historic homes, museums, art galleries and restaurants. There will be over 150 local, regional and national fine-arts and fine-crafts artists.
Acoustic musical performers will set the scene as you see live art demonstrations, attend workshops, or eat delicious cuisine at the "Culinary Arts Court." It's a wonderful festival for all ages!
Stephen Foster Folk Culture Center State Park, White Springs, FL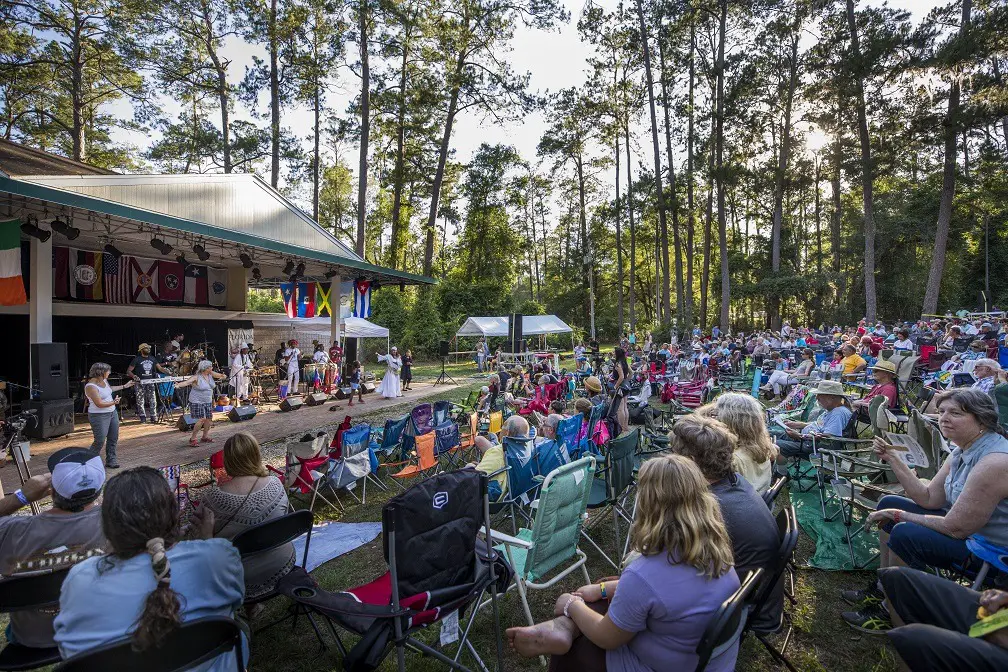 The 70th annual Florida Folk Festival will be held Memorial Day weekend, May 27-29, 2022, at Stephen Foster Folk Culture Center State Park in White Springs.
The festival gates will open at 8am each day and performers go on stage at 10am. Final performances end at about 11pm.
This festival is a three day celebration of music, dance, stories, crafts and food that make Florida unique. Sit in on a jam session with amazing musicians, learn how to fashion crafts from local artisans, about native plants and animals, or even how to call a square dance.  Do some shopping and eat local traditional foods. It's a festival for all senses!
Sun N' Fun Expo Campus, Lakeland, Florida
The Up, Up and Away Balloon festival will have live entertainment throughout each day, food and craft vendors, balloon rides, tethered rides, balloon night glows, a car show, carnival, helicopter rides and so much more!
Bring the family and your RV or tent and get discounts on admission when you camp, and kids under 6 are free!
Not only will you create some awesome memories, you will be supporting non-profit organizations!
Gaston Edwards Park, Orlando, FL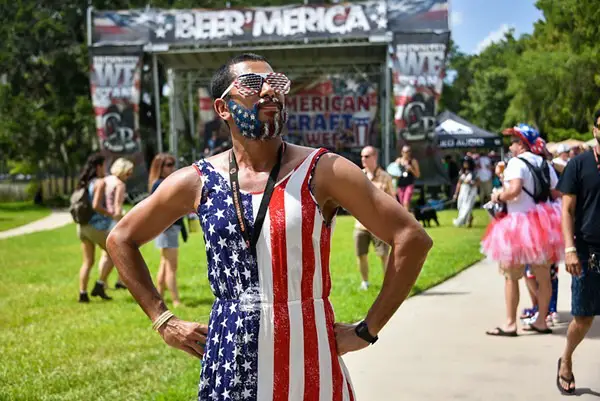 American Craft Beer & Beyond! This festival brings over 100 American craft brews and innovative brands to a single, beautiful park in Orlando, Florida. There will be live music, local food trucks and complimentary, unlimited craft brew samplings. You are encouraged to dress in the red, white, and blue 'Merica style!
Camping World Stadium – Orlando, Florida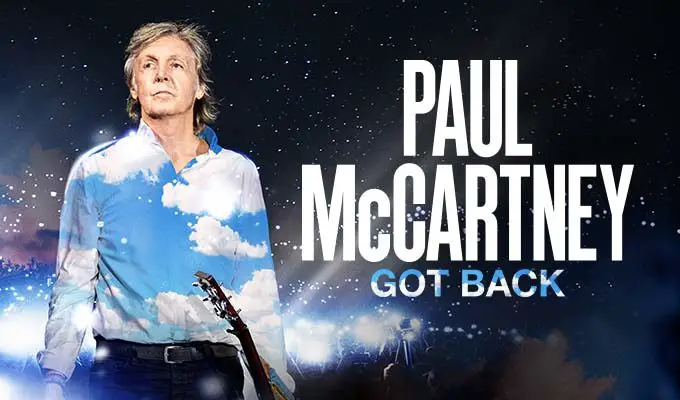 Sir Paul McCartney is an icon, no two ways about it. He has been a key figure in contemporary culture as a singer, composer, poet, writer and artist and holds over 3,000 copyrights. As a member of the Beatles, he contributed to music, film and fashion. Sir Paul will headline the  Glastonbury Festival, England, in June of 2022, just a week after his 80th birthday. This chance to see the former Beatle in Florida may be a once-in-a-lifetime opportunity. 
International Palms Resort, Cocoa Beach, FL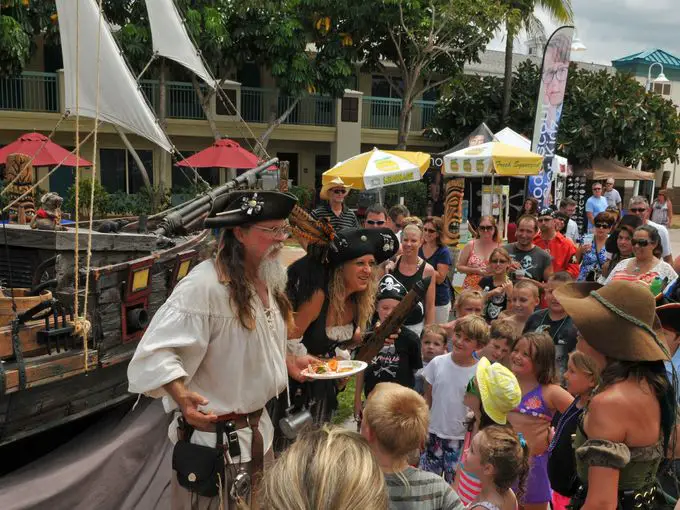 You will not have to fear walking the plank at this all-ages festival! Come dressed in your best pirate attire to see pirate ships, listen to live music and entertainment and stroll the indoor/out shopping area. There will be interactive treasure hunts and activities for the kids, including cannonball water balloon battles, or take part an adult's only Pirate's ball on Saturday night.
In Conclusion
There will be numerous festivals throughout Florida this season. Be sure to choose your favorite and get out to a few this summer. 
The 2022 Florida Festival Guide has an extensive listing of festivals up and down the coast. Grab your family and friends and get out into the sunshine this year!
Please follow and like us: