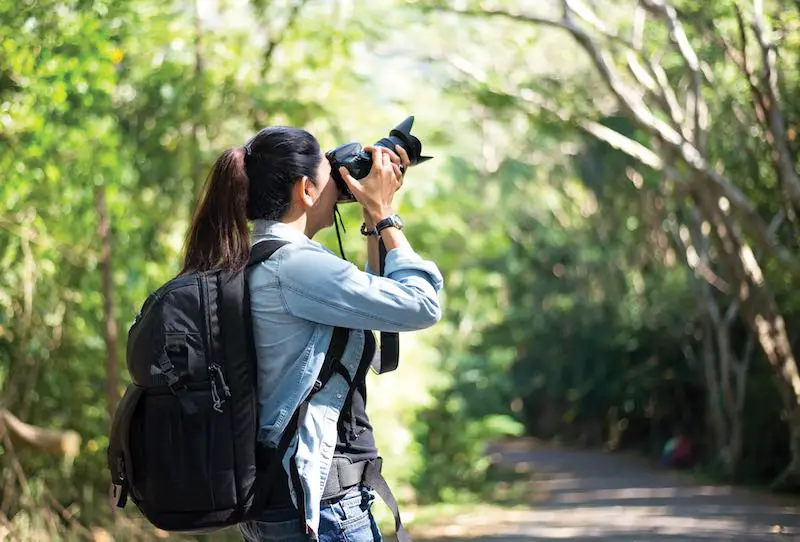 The Best Central Florida Photography Locations
(Last Updated On: September 19, 2023)
Photography is an art that can be further enhanced with proper lighting and location. It is more than just taking photos; location also plays a vital role. Here are the 10 best Central Florida photography locations.
Each of these locations can serve multiple photographic purposes and can be used for many occasions. From beautiful parks, gardens, to college campus, here is a guide to finding the best location for pictures. 
Rollins College Campus – Winter Park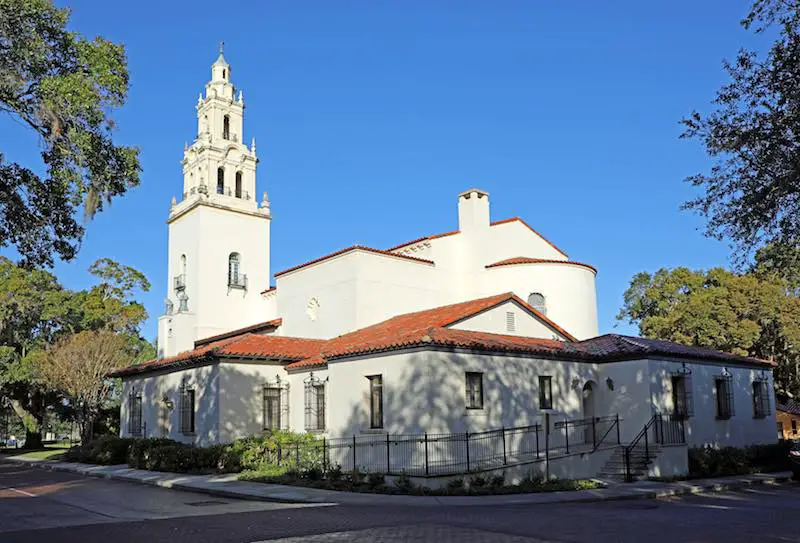 This is a well-known and beautiful college campus that has some unique architecture inspired by Spain.
It has many archways, columns, and staircases that are perfect photography locations for wedding or engagement photos. 
Nearby, there is also a beautiful dock that is perfect for sunrise or sunset photos.
It is also a neat idea to check out the Annie Russel theater area. There are also ample opportunities for waterfront photos as well as beautiful iron gates and hallways. 
Mead Botanical Garden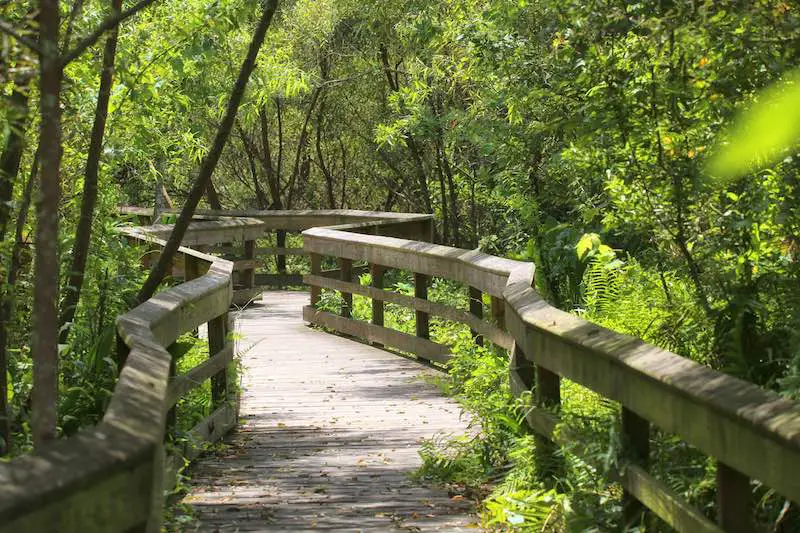 With 47 acres of land at your disposal, Mead Botanical Garden is the perfect place for photos. The garden is peaceful and tranquil and allows people to interact with nature in a way that is rarely experienced in a city or urban setting.
It has numerous creeks, boardwalks, a butterfly garden, and beautiful pine trees. Photographers will also love the pond that is home to turtles, fish, and wading birds.
Murals on the Walls in Downtown Orlando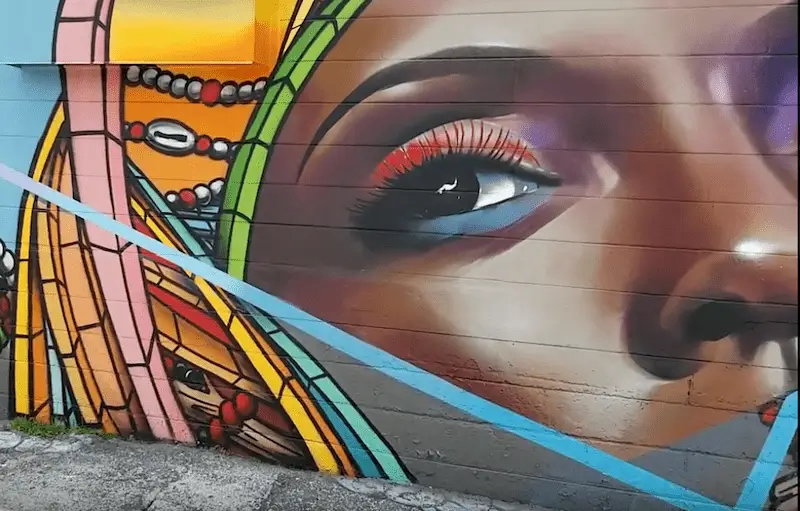 Downtown Orlando, Florida, is home to amazing murals and artwork. Many are located around the Mills and Milk District area downtown.
Finding them is not too difficult; however, you should be prepared to do a little driving and scouting to find them all.
Once you find them, they will provide some fun and colorful backgrounds for any photograph. 
Leu Gardens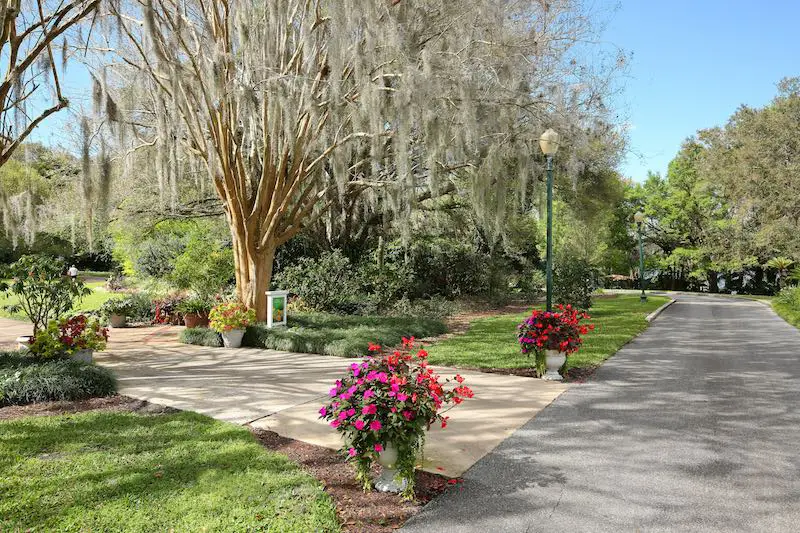 This location allows portrait photographs at specific times only and also requires paid admission. However, the rose garden on the property is a gorgeous spot to take pictures.
It is home to numerous rainbow-colored roses that are usually there year-round. There is also a beautiful meadow that has a breath-taking lake backdrop that provides the perfect background for wide-angled photos.
Keep in mind that this location frequently hosts weddings, so it is wise to check the calendar to scout the best day. 
Lake Eola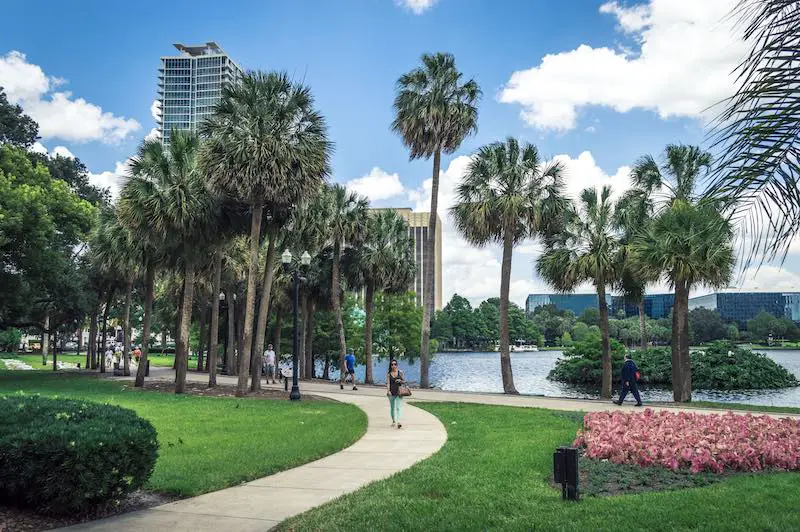 Lake Eola has many amazing places that provide the backdrop for gorgeous pictures. It is well known for its iconic fountain that has been used in many photos as well as an amphitheater.
Some other popular places there include the red bridge, the Chinese pagoda, and the numerous art sculptures sprinkled throughout the park.
It also has some beautiful city views as well, which can be combined with other stops around downtown. 
Loch Haven Park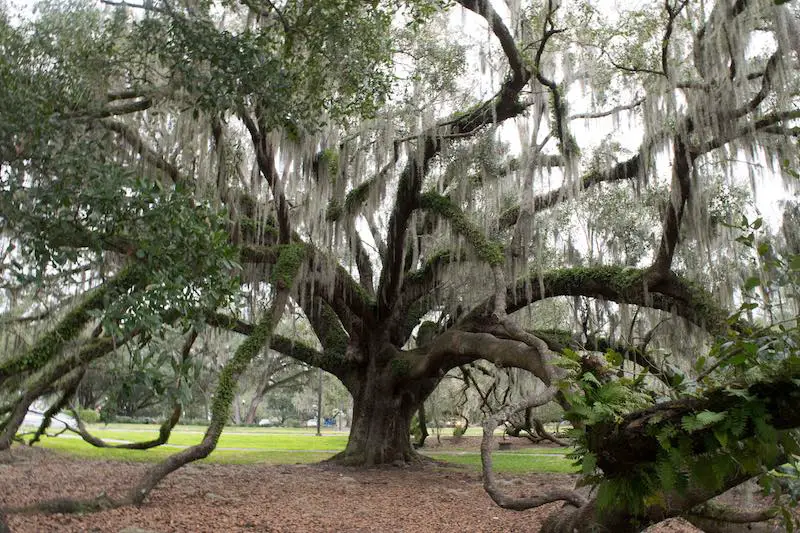 This park is actually one of the most photographed places in Orlando. One of its most popular photo spots is home to a giant live oak tree that is draped in Spanish moss.
The branches spread its arms in various directions. Some drape themselves on the mossy ground, making it the perfect place for creative shots of every kind.
It's also a great place for lakeside photographs, and the area is supremely gorgeous around sunset. 
Disney's Boardwalk Inn Resort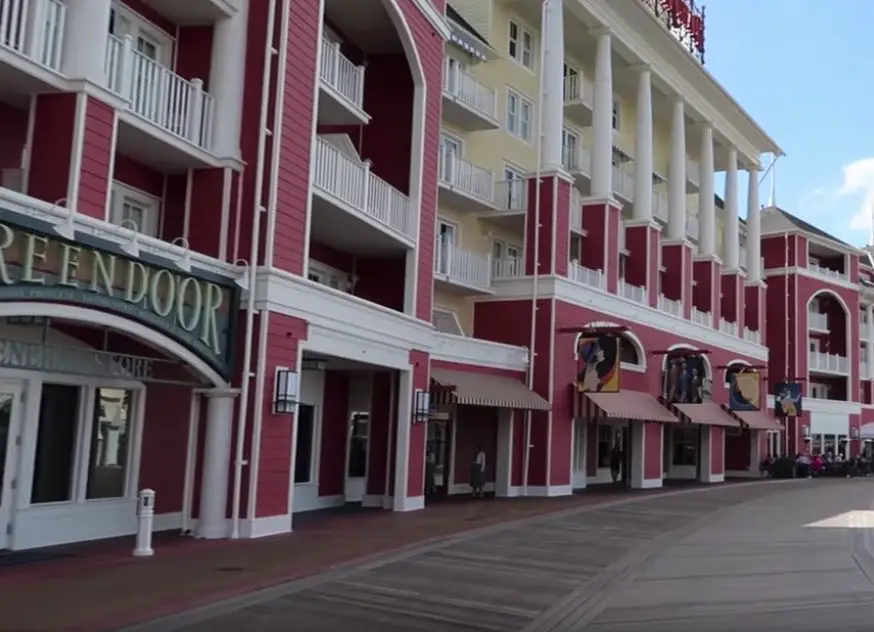 For those looking for a place to take fun and creative oriented photos, Disney's Boardwalk Inn Resort is the perfect location to go.
It has a unique feel that transports visitors straight out of Florida and straight into a movie set. There are fun pastel-colored buildings and even a faux beach. 
Maitland Art Center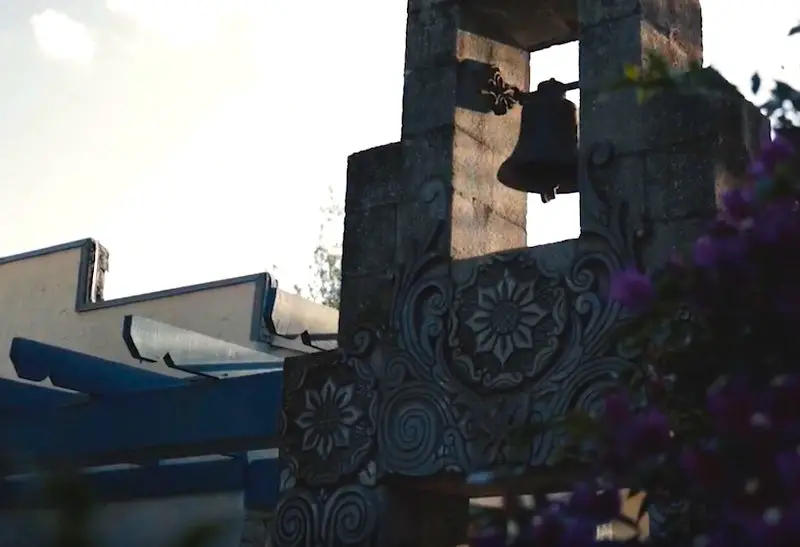 The grounds of the Maitland Art Center are simply stunning. What makes them additionally appealing is the fact that the grounds are free and open daily.
Visitors will only need to purchase admission if wanting to visit the museum on the grounds. The art center calls its architecture, "Mayan Revival" or fantasy architecture. 
The grounds look just like Mayan ruins. It has many hanging vines and a courtyard suited for any sort of party. Many weddings are hosted on the grounds throughout the year.
There are ample opportunities for beautiful photos next to lily pads and ferns, as well as natural foliage. To prepare ahead, it is wise to call ahead of time to ensure that a photoshoot can happen flawlessly.
The regular weddings and other events can interfere with photographers. 
Hannibal Square & Winter Park Train Station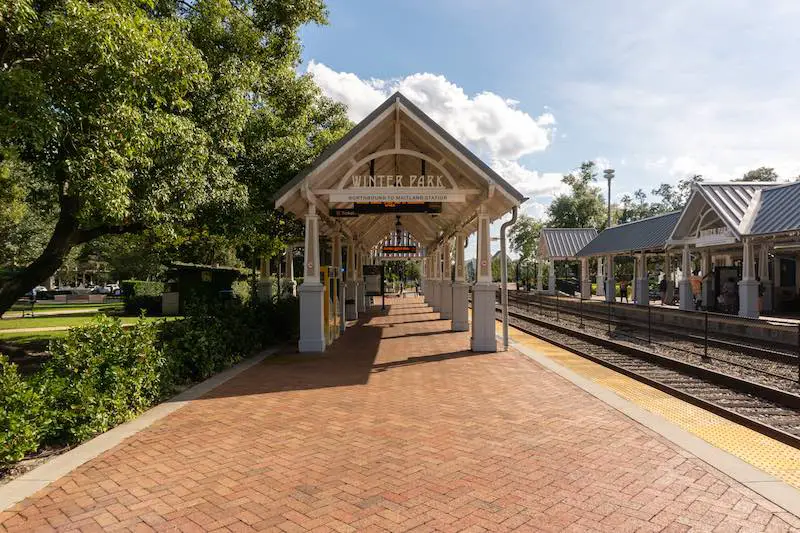 This is an upscale area that includes Park Ave. Park Ave is known for its boutique shopping and upscale restaurants.
The train station has an ambiance that adds a romantic charm and also has a beautiful rose garden near a fountain. The park has a lot of open space accompanied by greenery.
There are also ivy-covered walls and Spanish tile staircases, which both make for good photography. These two are only a short drive from each other. 
Mount Dora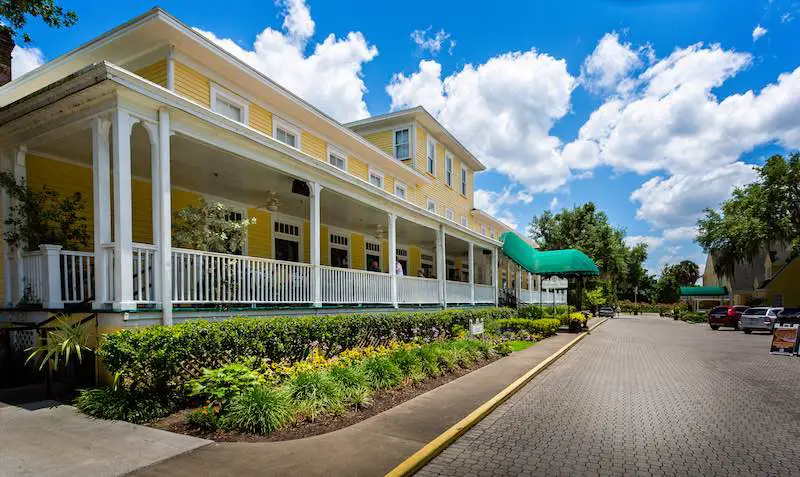 Mount Dora is a quaint hidden gem with countless places to get family photos. There are many city streets, parks, and waterfronts on which to take pictures.
Boating is an extremely popular activity at Mount Dora and will make some gorgeous pictures on the water.  A boat ride down the canal or a walk down the docks will produce some natural and candid photography as well.
Mount Dora is also the home of the Lake Dora lighthouse, which is a photographer's favorite. 
Conclusion
Finding the perfect location to take pictures is simply a matter of knowing where to look. Although some of these places could be considered the secrets of photographers, you can search them out yourself with our guide.
Many of these places are an excellent location to have fun with family as well as enjoying nature. 
Lastly, don't miss our other articles on Central Florida attractions:
14 INCREDIBLE ATTRACTIONS IN CENTRAL FLORIDA
10 BEST ORLANDO ATTRACTIONS FOR ADULTS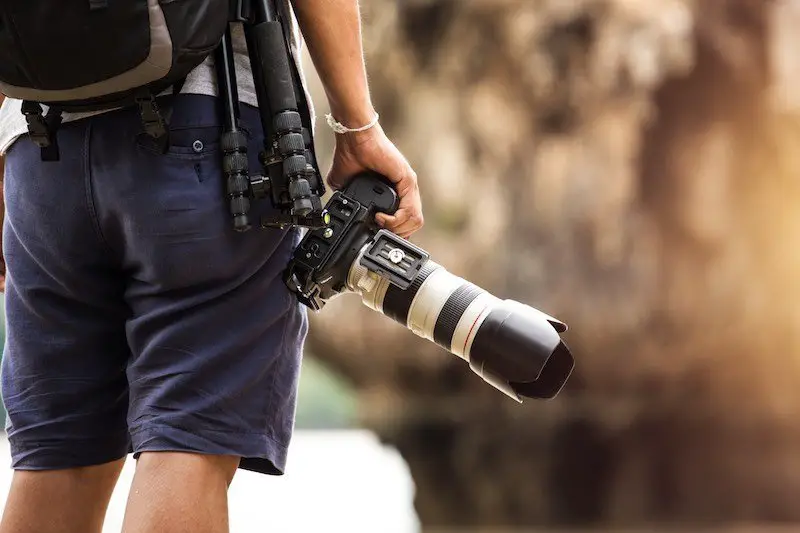 Please follow and like us: