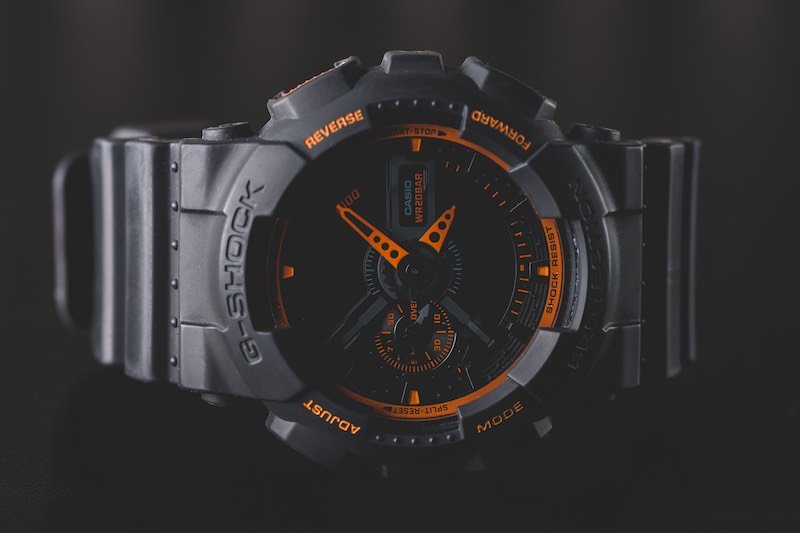 10 Best Outdoor Watches Under $100. Top Features, Great Value
(Last Updated On: February 25, 2021)
Outdoor watches are incredibly versatile with a wide array of useful functions, but it can be quite challenging to find an affordable one with all of the features you are searching for. Luckily, there are some high-quality options available on the market that are priced at or under $100. 
These products have most of the essential qualities of outdoor watches, such as water resistance, durability, GPS, and compass functionality. In this guide, we'll show you ten of the best outdoor watches under $100.
The Best Outdoor Watches Under $100 are:
| | | |
| --- | --- | --- |
| Outdoor Watches Under $100 | Preview | Brand |
| Casio Men's SGW-1000-1ACR | | Casio |
| Casio G-Shock X-Large Display Stealth Black | | Casio |
| Runtopia S1 Professional Outdoor Running GPS Watch | | Runtopia |
| PALADA Tactical Watch | | Palada |
| G-Shock Men's Grey Sport Watch | | Casio |
| Timex Men's TW4B03600 Expedition | | Timex |
| GOKOO Smart Watch for Men | | GOKOO |
| Suunto Core Outdoor Sports Watch | | Suunto |
| Casio G-Shock DW5600E-1V | | Casio |
| Timex Men's TW4B03500 Expedition | | Timex |
1. Casio Men's SGW-1000-1ACR
The Casio Men's SGW-1000-1ACR is a digital watch with a water-resistant design, as well as a triple sensor, temperature, and direction readings. Rely on its direction sensor as well to navigate your surroundings. This watch uses mineral glass, which is really effective for scratch prevention.
---
2. Casio G-Shock X-Large Display Stealth Black
The Casio G-Shock is a water and shock-resistant watch designed to withstand any form of mechanical shock or vibration. Wear it confidently through any type of activity and trust its durability.
3. Runtopia S1 Professional Outdoor Running GPS Watch
The Runtopia S1 is a running GPS watch built with a heart rate monitor and GPS to track your distance and running data. Its extremely long battery life will impress you – you'll get 25 days of use out of it.
4. PALADA Tactical Watch
The fashionable, sporty military dial design of the PALADA digital watch is perfect for wearing while participating in almost any sport. Multi-functions make it ideal for running, climbing, fishing and hiking too.
5. G-Shock Men's Grey Sport Watch
The G-Shock sports watch is shock resistant and designed with multisport functionality that will remain durable through any activity. Its high luminosity means you can read it easily in the dark.
6. Timex Men's TW4B03600 Expedition
The Timex Men'sTW4B03600 Expedition Gallatin watch is lightweight and can be worn while doing recreational swimming and many other outdoor activities.
7. GOKOO Smart Watch for Men
The GOKOO Smart Watch is an outdoor sport watch that provides accurate exercise data and is designed with four setting buttons for different functionalities. The highlight of this watch is that you won't have to charge it. Use it for about six months and forgo your charger!
8. Suunto Core Outdoor Sports Watch
The Suunto Core will give you all the information you need to know when you are engaged in your outdoor activities. 
With an altimeter, barometer, compass, and weather indicator you will be able to be ready for whatever your activities throw at you!
9. Casio G-Shock DW5600E-1V
With high-tech functions, shock resistance and a comfortable resin strap, this casio watch will suit your outdoor activity needs.
10. Timex Men's TW4B03500 Expedition
The Timex Men's TW4B03500 Expedition Gallatin watch is built with a lightweight and rugged resin outdoor construction. Water-resistant for up to 50 meters, you can wear it for recreational swimming.
Basic Functions of an Outdoor Watch
GPS and Compass
If you love to be in the great outdoors, you definitely want a watch that has a reliable GPS and compass function to help you keep track of your location. You can plan your route ahead of time with the GPS, and the compass function helps you know where you are in areas of bad reception. This is one of the most highly recommended features to have in an outdoor watch.
Activity Tracker
Having an activity tracker in your watch allows you to record your physical activity on a daily basis. This normally includes tracking how many calories you burn, how far you have gone in a single exercise session, and your heart rate. This feature may also work as a motivational tool to help you remain active.
Durability
Any good outdoor watch needs a high level of durability. It needs to be made of strong, high-quality materials and durable enough to last through any kind of daily activity you put it through. The stainless steel and titanium components that go into the construction of most outdoor watches contribute to overall durability. Any durable good watch should be able to remain fully functional for many years.
Water Resistance
Water-resistance is one of the most essential features of outdoor watches, and one of the most important. If you are interested in recreational swimming or other water-based activities, the level of water resistance your watch has is essential. Try to find a watch offers a high level of water resistance.
Long Battery Life
Long battery life is essential, especially for outdoor activities. Losing battery life while you are out in the middle of nowhere can be a frightening experience. Find a watch that is capable of having a battery life that lasts for multiple days at a time, so you never have to experience being lost because of a dead battery.
Qualities to Consider
Price
Of course, any watch under $100 is excellent value, but essential features should always be included in your outdoor watch. In other words, do not compromise on a watch's level of efficiency so you can settle for the more affordable option.
Materials and Design
The design may not factor into the price as much as the construction materials; however, both content and model may affect the durability. The materials used to construct the dial, body, buckle, and straps must be high quality and less prone to damage to remaining strong through any activity. Avoid watches that have dials made of acrylic crystal. Also, be wary of watches that are made of rubber or plastic.
As far as the design is concerned, you want a watch that is comfortable and not too bulky. Just because a watch is big does not mean it offers you all of the features you need. A slim watch should work just fine if it has all of the basic features.
Comfort
Outdoor watches are usually designed to keep your wrist comfortable and to remain sturdy for outside use. They may end up looking more rugged with each use, but they have a low chance of chafing your wrist or breaking apart completely. Needless to say, these watches are not built for formal events, but they will serve you well while you are on the go.
Fitness Features
Many outdoor watches have an activity tracker that provides you with information on your health and fitness progress. Activity trackers are amazing for those who love to exercise and keep track of their daily health. Additionally, it will keep track of your heart rate at any given moment, which is an effective way to monitor your heart health whenever you need to.
Conclusion
It is important that you receive the best possible value out of the outdoor watch of your choice, with the added value of being under $100. Whether you are interested in hiking, swimming, or only keeping track of your health, our recommendations will help you find a watch that will accommodate your needs and remain durable throughout the years. 
Lastly, if you are also interested in the best tactical smartwatches, you can read this article on www.nobleurban.com.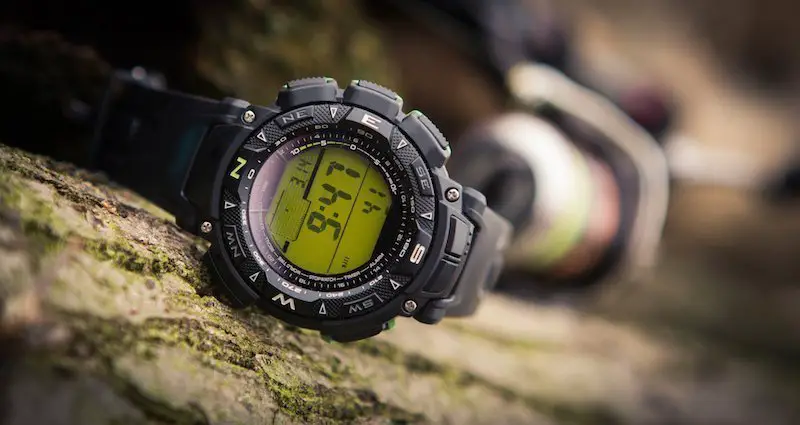 Please follow and like us: