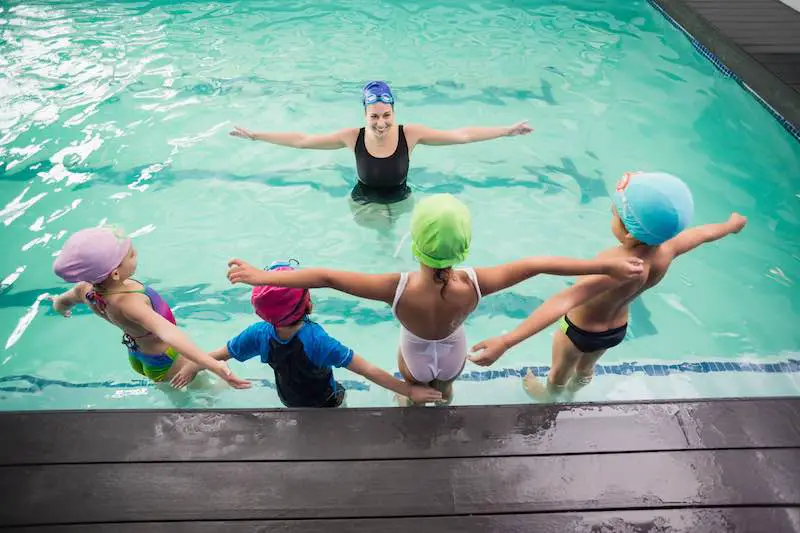 Why Your Kids Need to Go to a Swim School
(Last Updated On: February 25, 2021)
If your children want to learn how to swim or if you're going to begin teaching them at a young age, it is crucial to find a high-quality swim school where they can learn progressively. Teaching your kids how to swim will also consequently help them learn about water safety. They must know what to do in case of an emergency that results in them ending up in the water. In this guide, we will show you why you should allow your child to attend swimming classes, as well as what features to look for in classes before enrolling your child.
Reasons to Take Your Kids to a Swim School
Taking your kids to swim lessons, especially starting at a young age, will be able to teach them how to breathe before going underwater. They will progress even further until they are aware of how to hold their breath underwater on their own. 
Breathing Techniques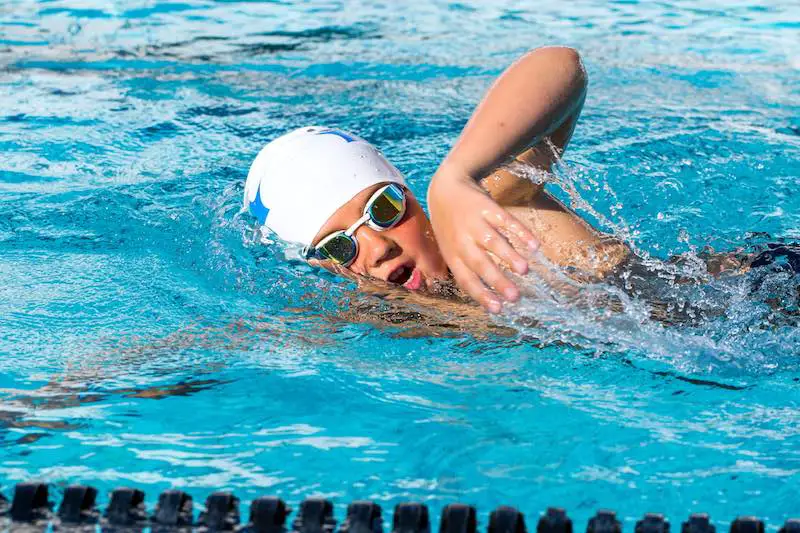 They will be taught how about submerging themselves underwater until they can go as far as they can on their own. Your children will progressively learn how to get better at swimming and exercising proper breathing techniques that they will continue to use throughout their life.
Water Safety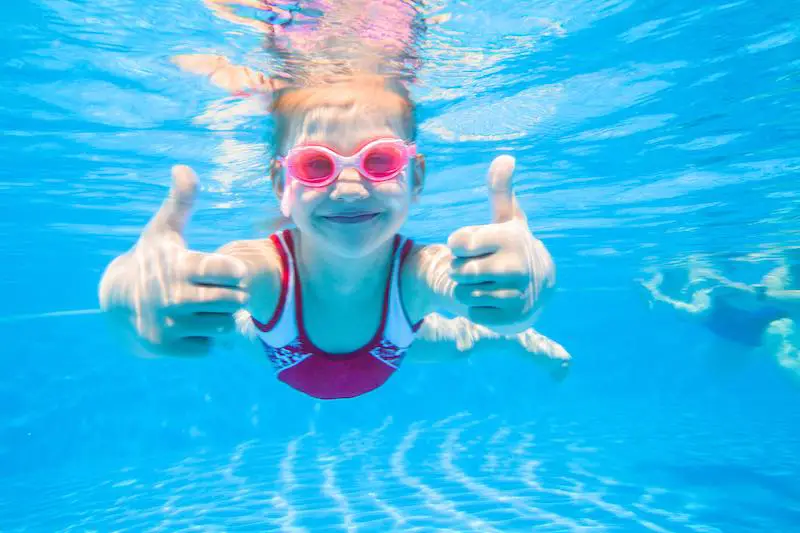 If you and your children want to partake in water-based activities for fun or competitively, they will need to at least know the basics of water safety through swim training.
They will need to know how to get themselves out of deeper parts of the water, how to call for help from a lifeguard if one is present, and how to help others practice water safety.
You may not be able to be around them in the water all the time, so they must know how to take care of themselves to prevent them from drowning.
Exercise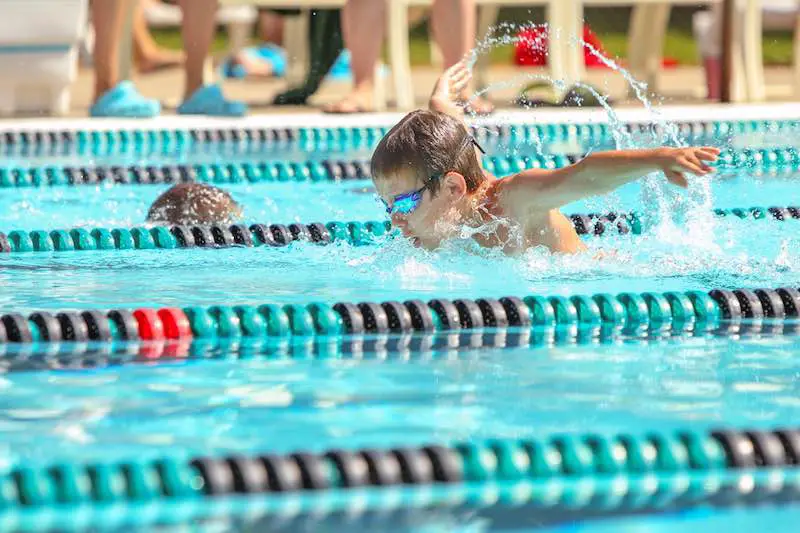 Swimming is a recreational sport that will do wonders for your child's health. Learning how to swim will make their muscles stronger and can also give a boost to their brain activity.
Other water-based activities, such as snorkeling or scuba diving, will also give your kids an athletic boost and help them become more enthusiastic about recreational sports as a whole.
Affordable Starting Cost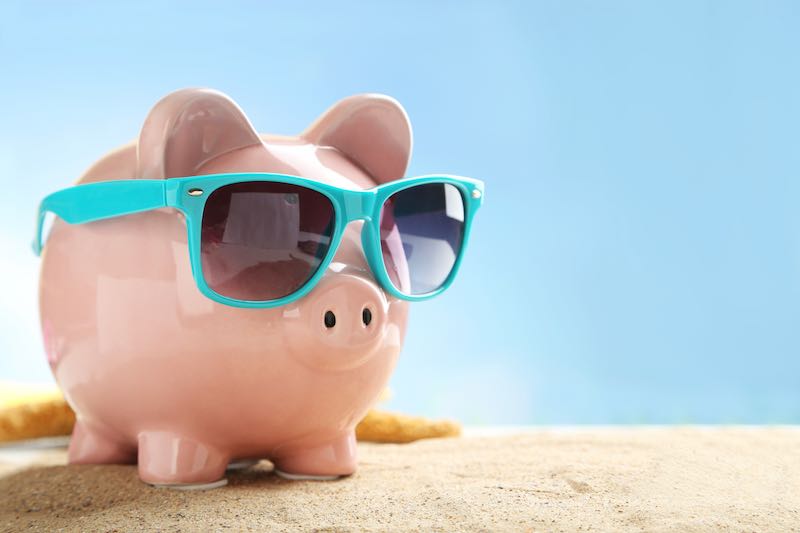 Swim school does not cost as much as you would first believe, and it is much more affordable than most other recreational sports.
All your child needs to start learning is a swimsuit that feels comfortable enough to swim in. If they want to begin swimming competitively, you may want to invest in a good pair of goggles and a swim cap. Otherwise, the cost of the equipment is affordable.
How to Choose the Best Swim School?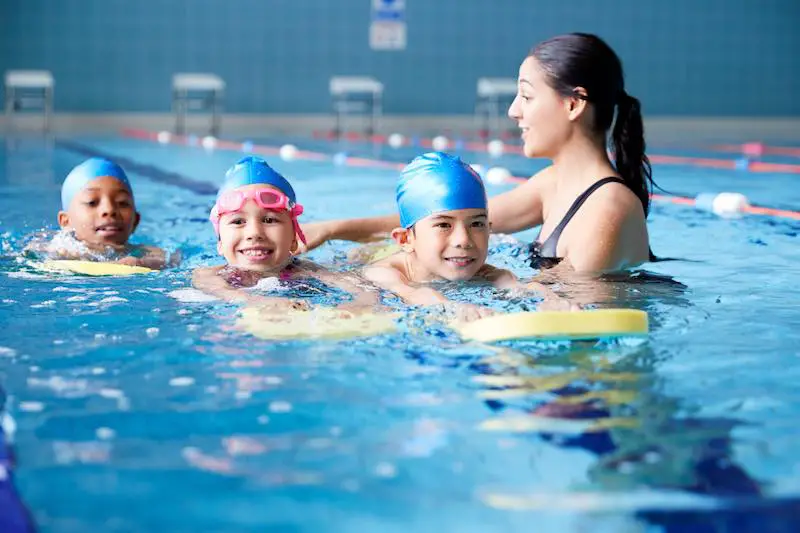 Search for Qualified and Experienced Instructors
One of the most important aspects of an excellent swimming class is that the instructor is fully qualified and experienced to teach a swimming class for your child.
They should be First Aid and CPR certified since they must be prepared to take action if disaster strikes. Additionally, there should also be lifeguards near the swimming area that can provide extra help for your child.
Look for Curriculum-Based Classes
Getting your child to learn how to swim will take more than one session. Therefore, you must search for a swim school that can keep track of your child's progress and teaches them accordingly on a curriculum so that your child can be assessed appropriately. Learning any new skill is a hard task, so be patient.
Teaching Your Child what to Do in Case They Unexpectedly End Up in Water
Any good swim class curriculum will have a self-rescue aspect. This will teach your child what to do in case they end up in the water unexpectedly. This can save their lives and the lives of others who may also end up in sudden danger.
Danger strikes unexpectedly, so it is never too late to teach your children how to react and survive to save themselves and others.
Ability to Watch Your Children in Water
Instructors should allow you to sit in and watch your child. You can watch as they are being taught to see how they are progressing and if the curriculum they are following works for them. 
Watching them for the whole session might not be necessary. Depending on the child, it can be distracting for them. However, for your own benefit, it would be good to see how comfortable they are in the water and with the instructor. 
By doing so, you may also be able to provide your child with a sense of comfort and help them believe that they are in good hands with their instructors.
Allows Your Child to Feel Safe
Your children should be able to feel safe with the instructors and the curriculum they teach. Find an instructor that provides an excellent teaching environment so they will not become afraid of being in the water.
Offers Flotation Devices
Everyone will need flotation devices when they are just beginning to learn how to swim, no matter how old they are.
Flotation devices will help your child learn the ins and outs and swimming and will help them become comfortable being in the water.
As they progress, they will lose their reliance on flotation devices and will learn how to swim without them safely.
Conclusion
Finding a high-quality swimming class will serve as a fantastic foundation and allow your child to learn how to be in control in the water.
Furthermore, learning about water safety will help them avoid certain forms of disaster and can teach them how to save themselves and others as they get older.
As long as your child is comfortable and has an effective curriculum set in place for them, they will learn how to swim safely and effectively.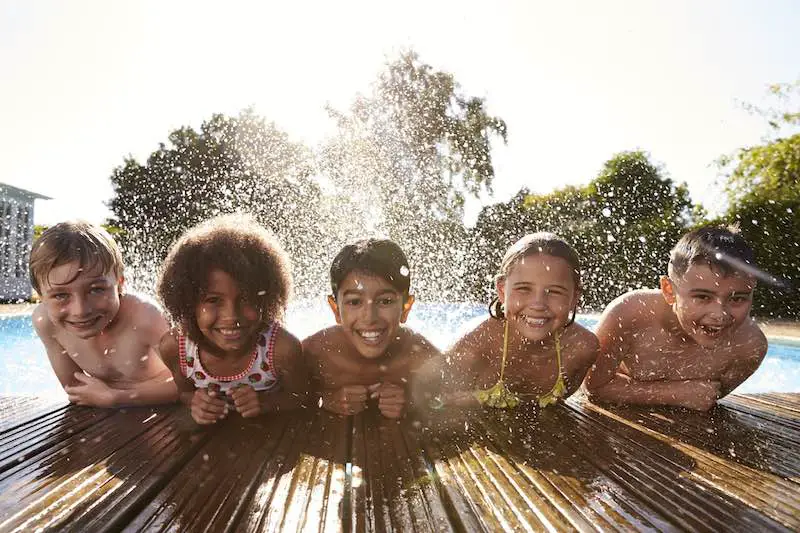 Please follow and like us: