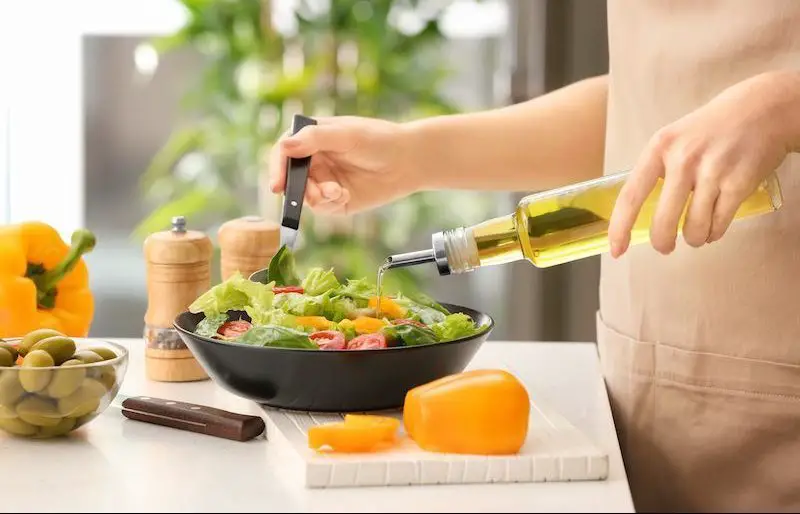 The Best Mediterranean Diet Books On Amazon
(Last Updated On: February 22, 2021)
If you are searching for the best diet, you may consider the Mediterranean diet. It refers to eating foods focusing on beans, fruits, olive oil, nuts, seeds, vegetables, and whole grains. The Dietary Guidelines recommend this type of diet for Americans because it promotes health and fights chronic diseases.
No wonder many people look for the best Mediterranean diet books on Amazon so that they can learn some delicious recipes.
Best Books on Mediterranean Diet
Keeping a healthy body is vital. Aside from being physically active, you also need to consider the food you eat. When it comes to health tips, you usually hear, "Have a well-balanced diet." But how do you do that? Please follow a healthy eating plan to strengthen your immunity against diseases.
For instance, strictly following a Mediterranean diet can lower your risks of getting heart-related diseases and other common health conditions. If you want to know some easy-to-follow Mediterranean recipes, you may consider these books from Amazon:
The Mediterranean diet follows the recipes from the traditional cuisines of the countries bordering the Mediterranean Sea. The Mediterranean Instant Pot can provide a wide range of healthy recipes that incorporate more beans, grains, seafood, and vegetables.
If you are looking for the best Mediterranean diet books on Amazon, consider buying this best-seller cookbook. Doing so allows you to taste the authentic flavors of Mediterranean recipes from Turkey and North Africa.
Skipping meals is not right, especially in the morning. It is because you need the energy from the food you will eat. But there are instances when you are in a hurry, so you have no choice but to opt for instant meals.
Good thing there is this 30-Minute Mediterranean Diet Cookbook that provides you with tasty Mediterranean recipes. The best thing about the methods is that they are fast and convenient to make. In a half-hour or less, you can delight yourself with Mediterranean food.
Are you tired of eating the same Mediterranean food? This cookbook from Amazon has 550 different recipes that you can follow. You can try a new recipe every day, allowing you to enjoy a healthy meal from the Mediterranean cuisine.
From avocado toast to vanilla affogato, you can delight yourself in a low-carb, healthy diet. It is one of the best Mediterranean diet books on Amazon because it offers you 550 new ways to try the Mediterranean cuisine.
This book can help you achieve your body goals just by following the Mediterranean diet. Trying the recipes from this cookbook gives you a chance to enjoy Mediterranean food, promote a healthy lifestyle, and achieve weight loss. You don't have to restrict yourself from enjoying delicious meals. This book can help you prepare the best Mediterranean food that you can share with your family and friends.
One of the essential elements when following the Mediterranean diet is sharing the meals with your family and friends. Therefore, this cookbook could be the one you are looking for.
It has unique and tasty recipes that you will genuinely enjoy. Some of the methods you can try include Lemon Caper Chicken, Parmesan Chicken Wraps, and Grilled Sardines and Arugula. With this cookbook, you don't have to count calories because it's all about portion control and balance.
Craving for Mediterranean food? This cookbook can provide you with flavorful recipes that are easy to follow. You can taste the cuisine from different countries, from Italy and Greece to Turkey and Lebanon.
You will surely fall in love with the Spiced Baked Rice, Greek-Style Braised Pork, and Orange Polenta Cake. Besides these meals, there are more recipes you can find in the cookbook that follows the Mediterranean Diet Pyramid.
The Mediterranean diet is one of the healthiest eating plans that promote a healthy lifestyle. But with all the recipes you can find on the internet, where do you start? This cookbook is designed for beginners who want to follow the Mediterranean diet.
It will teach you the basic principles of the healthy eating plan and how you can benefit from it. Besides, it contains 50 classic recipes focusing on wholesome and nutrient-rich foods.
Other diets restrict you from eating the food you like, from ice cream to pizzas. But with the Mediterranean diet, you can eat what you are craving for in a healthier approach.
This cookbook will teach you how to enjoy all the delicious foods without the guilt. You can still eat desserts or drink your favorite wine while always looking lean and healthy.
Monitoring your calorie intake is quite challenging. But when you follow the Mediterranean diet, you don't need to count the calories or worry about the carbs. You can enjoy delicious meals while supporting a healthy lifestyle. With this cookbook, you'll learn about eating Mediterranean food and some easy ones to eat at any time.
Want to learn how to cook Avocado Stew? What about Salmon and Mango Mix? Learn these two recipes and more Mediterranean food when you buy this cookbook from Amazon. You'll love the healthy meals that originated from the Mediterranean countries. With this cookbook, you can start delighting in some healthy recipes with your family and friends.
There are many healthy eating plans you can follow. But if you want to enjoy a diet while ensuring your body's health, the Mediterranean diet could be your perfect choice.
It allows you to eat more fruits and vegetables while limiting yourself to consume red meat. The Mediterranean diet provides healthy alternatives to other delicious foods like healthy fats and dairy.
Suppose you want to keep several easy-to-follow recipes. In that case, you may consider buying the best Mediterranean diet books on Amazon.
Please follow and like us: