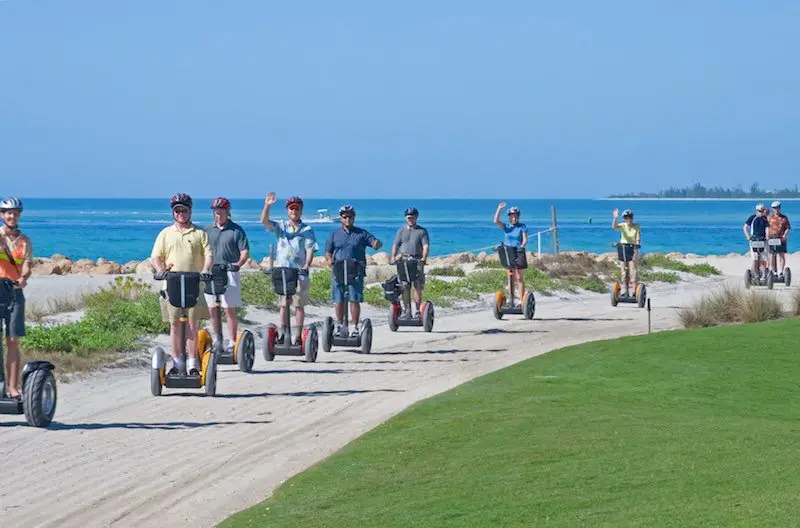 Are there Segway Tours in Central Florida? Explore the Best Of Nature on Wheels
(Last Updated On: November 25, 2021)
The quick answer: yes, there are Segway tours in Central Florida. And you're about to find out everything you need to know about them.
Florida vacations are action-packed adventures that keep you busy and active throughout. You might spend the day touring the city and the nights walking the beaches. Unfortunately, most vacationers experience fatigue and tiredness from trying to fit in more than their energy allows.
But, don't lose hope. There are ways to avoid that. One of them involves exactly the use of the Segway, These exceptional scooters will allow you to enjoy your vacation with more energy and more fun. So, let's talk about the Segway tours in Central Florida as a sure way to improve your vacation experience.
What is a Segway?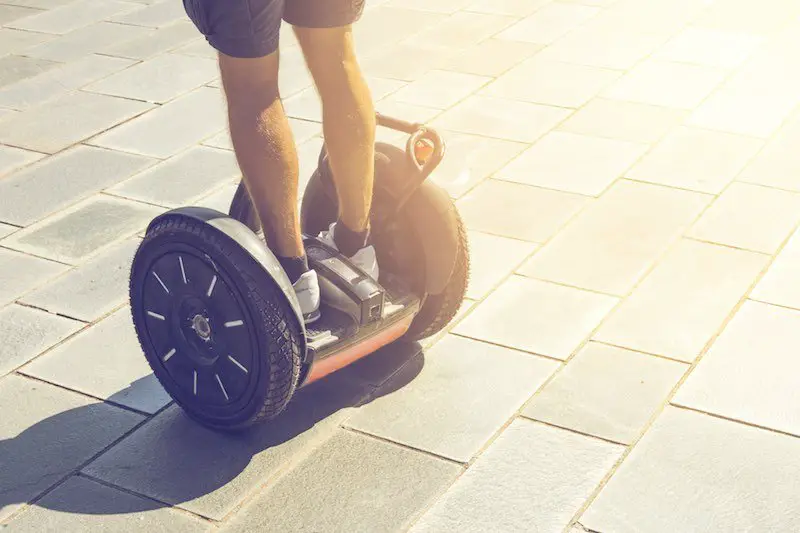 In short, a Segway is a motorized scooter with two wheels and a handlebar system. They are a self-balancing personal mode of transportation that can be used to go on rougher terrain, up hills, and on roads.
Not only is the Segway easy to operate, but it is a fun way to get around. Simply leaning in moves you forward, but what mechanics make this stylish machine work?
How Does a Segway Work?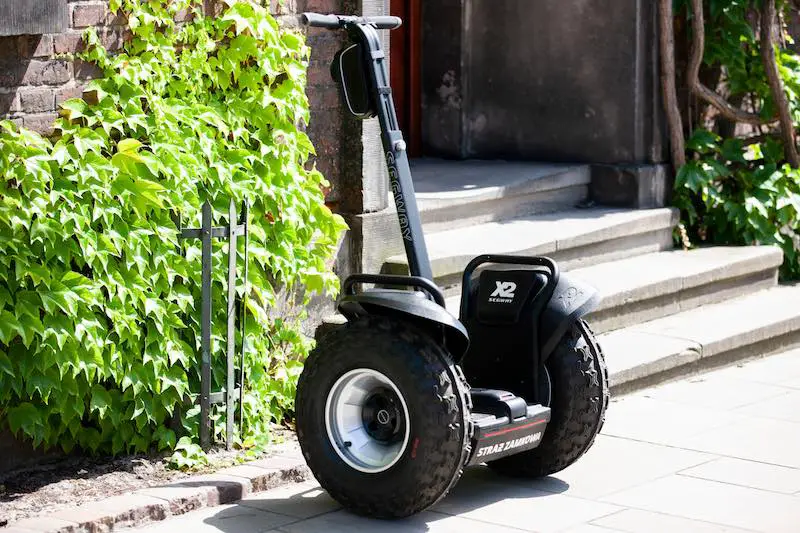 When the machine is powered on, motors and internal computers work together to keep the Segway upright. Gyroscopes, spinning wheels or discs that are used to maintain orientation, allow the machine to move when you adjust your weight by leaning into the handlebar.
Gyroscopes themselves are neat contraptions that look like something you would find in a futuristic movie. You can find these peculiar devices in everything from airplanes to smartphones. In a Segway, gyroscopic sensors detect tilting and shifts of the device. This alerts the internal computers to send commands to the motors to readjust to achieve perfect balance.
Segways are safe devices with a balancing system that keeps you upright and standing. If the Segway reaches its maximum speed, the system will automatically adjust and lean backward to slow movement speeds.
Who is More Likely to Use Segways for Outdoor Trips?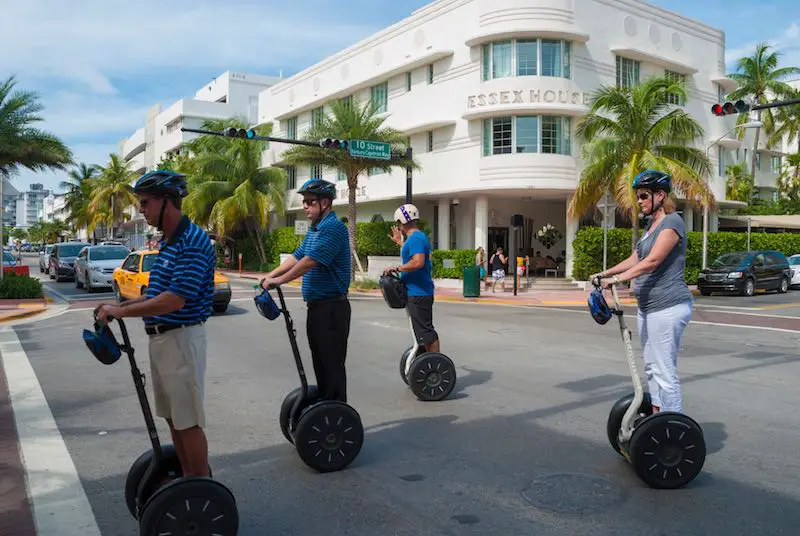 Segway scooters are used all over the world, especially in tourist cities. For outdoor activities, the Segway is especially useful for various reasons.
Age Ain't Nothing but a Number.
Segway has no age limit on who can ride, and there is no such thing as being "too old" to enjoy the ride. Old and young alike will have a blast getting accustomed to the unique controls of the Segway. Since it is relatively easy to use, all ages can save themselves time and energy by hopping on a Segway.
Tourists
You are more likely to find Segway scooters in tourist towns, so tourists are a considerable percentage of riders. This form of transportation will allow them to get to their destination quicker and will enable them to experience more of the city they are visiting.
People Looking for Fun
Some locals and tourists might rent a Segway just to take a quick ride around town. While they are very convenient for outdoor activities, let's not forget that the Segway is a fun electric scooter that can bring joy to your daily errands.
Escape the Heat
During hot summer months, nobody wants to walk around getting hot and sweaty when there are other options. Those looking to cool down, feel the breeze, and avoid sweating may opt to use a Segway as opposed to walking around large towns.
Advantages of Segway Trips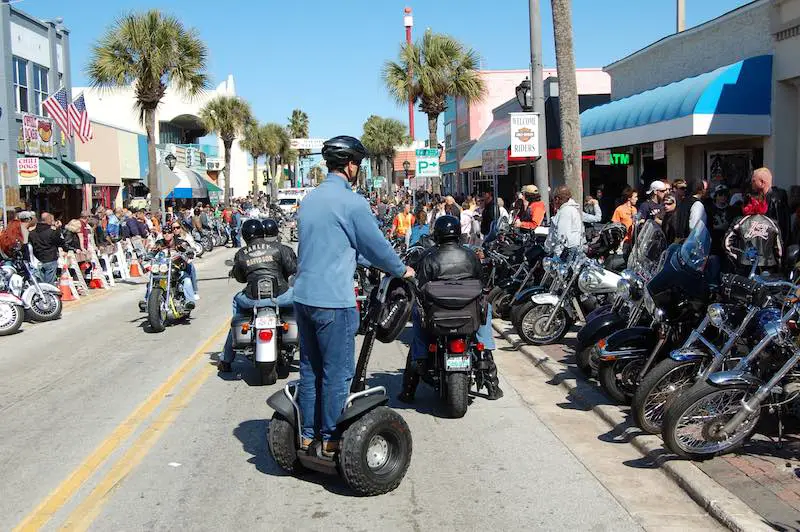 The advantages of using a Segway on trips are aplenty. Whether you are vacationing in a big city, or just running errands, the Segway will provide many benefits and perks.
Stay Cool
When you are out in a new city, there is often too much to see and too little time to do so. You want to make sure that you visit all the places and see all the sights.
However, this can be difficult when it is in the middle of summer or just unseasonably warm. You will feel cooler with the wind in your hair since you will be able to reach higher speeds than you would if on foot.
Keep the Family Together
Kids and adults alike will all be going the same speed on a Segway, which means less worry of little ones dashing off in another direction. This will give you peace of mind while the kids still get to have a blast on a Segway.
Move Faster
A Segway can reach speeds up to 12.5 mph, so you will get places faster than you would if on foot. Many cities have busy downtown areas with loads of fun activities and places to go. With a Segway, you can get from place to place faster and avoid much of the heavy foot traffic.
Opens the Doors for More People
Individuals with health concerns or disabilities will also benefit from a Segway; they can explore more places without the worry of injury or overexertion. In areas where cars or larger vehicles are not permitted to travel, a Segway can help someone who usually is unable to make it up steep hills or uneven pathways.
Save Energy
If you are walking around a tourist location, you are going to get tired and require breaks. This may interfere with your ability to visit all the sites you had planned. Using a Segway will ensure that you can visit all the places on your to-do list with time to spare.
When vacationing, you can return to the hotel and still have energy left to hop in the pool or walk the beach.
Different Terrains
A Segway is made with intuitive steering for smooth gliding across many types of roads and off the beaten path. If you are going to be traveling on cobblestone or rough terrain, the Segway will move softly and reliably.
Walking has fewer limitations, but a Segway offers more freedom than many might envision.
Tips on How to Use a Segway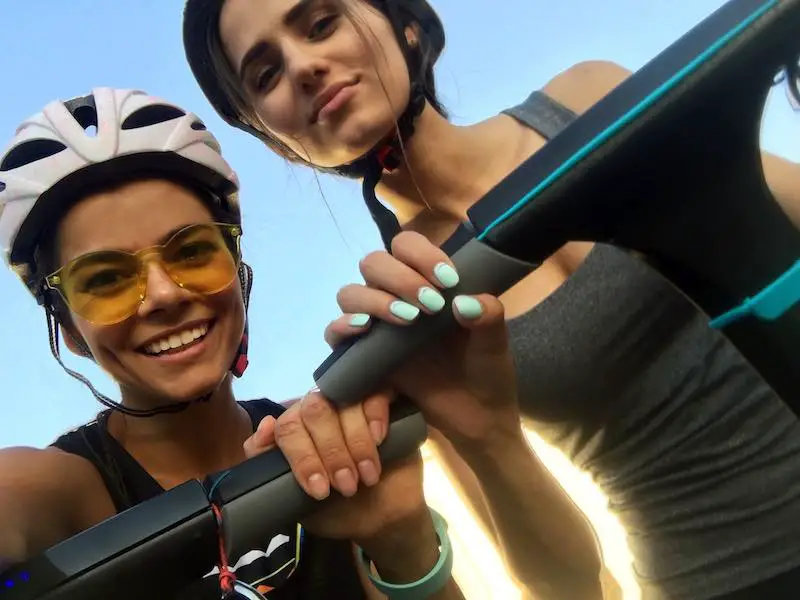 The Segway is a self-balancing electric scooter, and while it is relatively easy to use, you need to take proper action to reduce the risk of injury. Injury can result from an accident that is not your fault, exploration in locations you are not ready for, or loss of control of the Segway. With the ride of Segway injuries, you can avoid potential hazards by following some of these suggestions.
Wear Proper Attire
While a Segway gives you more control than a bicycle, you are still expected to wear proper attire. At a minimum, this means that you should wear a safety helmet. Many helmets for electric scooters have a light on the back. This will alert other people of your presence better than simple reflectors or lights on the bottom of the Segway.
Knee and elbow pads should be worn as well, at least when learning how to operate the Segway.
Proper Use and Practice
Before heading out into a crowd of people with your Segway, you will need to practice using it first. Qualified and experienced users can provide tips to help you learn how to operate the machine.
Move slowly at first so you can learn the controls. Lean slightly forward to get the scooter moving, but not so much that you take off at full blast. Taking it slow will help ensure that you have learned the basic movements before enacting them in an area more prone to hazards.
Don't Make Sudden Movements.
The Segway is created to sense your movements and can re-balance when shifted. If you move too abruptly, however, you may lose control of the scooter. The machine will not be able to re-balance quickly enough to keep up with the turn, and you may crash or tip over. Understanding the limits of the Segway will allow you to have as much as possible, without taking unnecessary risks.
Stick to Safe Surfaces
Most Segway machines are capable of handling cobblestone pathways and other uneven terrains, but it is important to note that this is not the case for all machines. If you are renting a device that you are unfamiliar with, treat it with care, and avoid risky areas and unpaved roads.
Keep Your Eyes on the Road
When you are on a Segway, you must keep an eye out for pedestrians and other obstacles. Serious injury can occur if you hit someone with a Segway, so extra care and space are ideal when traveling around others.
Holds, curbs, and wet grass or loose items can also cause you to lose control of the Segway. Be aware of your surroundings and drive defensively.
List of Segway Rentals and Tours in Florida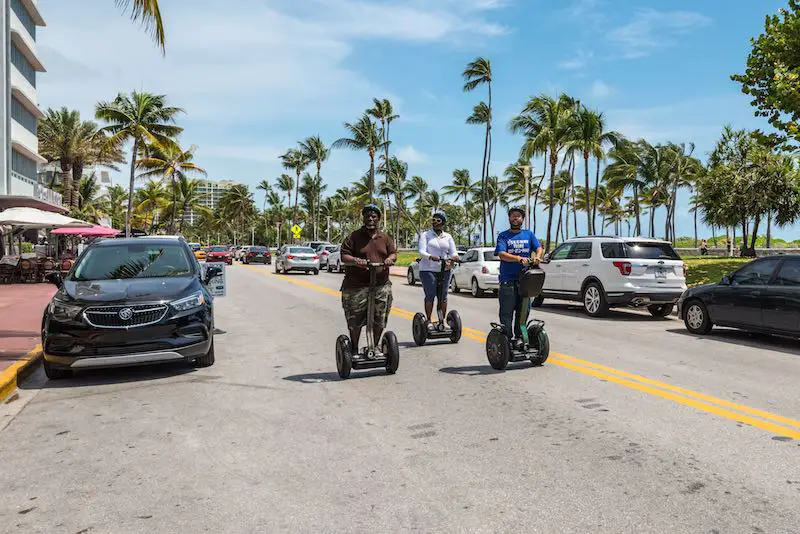 Florida is tourist central — and with tourism, comes the Segway.
The best part is that there are specific tours created that use the Segway to their benefit.
All of these locations and many more allow you to tour the most lively and intricate parts of the city while on a Segway.
Conclusion
Segway riding has made its way to Florida and other tourist areas. Tourists and locals alike can benefit from the speed and convenience of using a Segway to get around town. As long as you follow proper safety measures, you can have a blast on guided tours or personal exploration through large cities. Learn about the area's history of art and food scenes in style – on a Segway.
Please follow and like us: