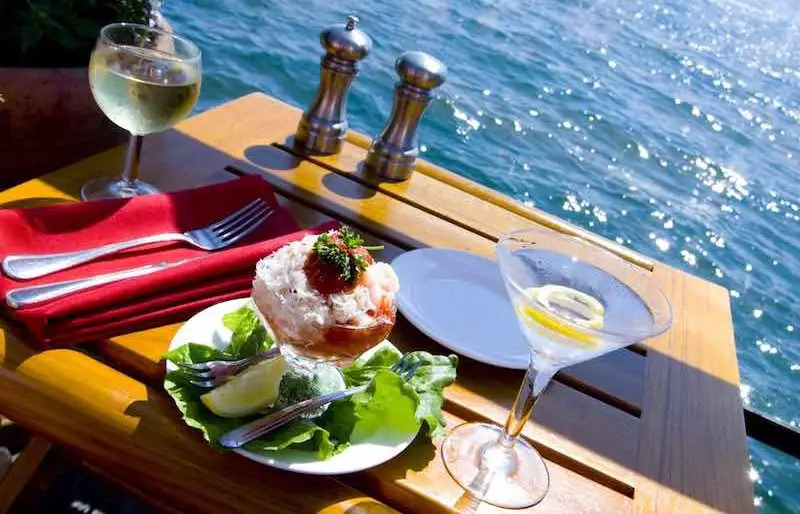 Our List of The Best Waterfront Restaurants in Central Florida
(Last Updated On: September 19, 2023)
Satisfying your food cravings can be a great challenge when you can't go outside. Well, good news to the non-cooking folks and those who love great food, your favorite restaurants are finally back in the business after temporary lockdown. If you're up for a romantic dinner by the beach or lake, call in your reservations and visit these highly recommended waterfront restaurants in Florida State.
Bring your loved ones to these eight best waterfront restaurants in Central Florida:
#1.  Caribbean Jack's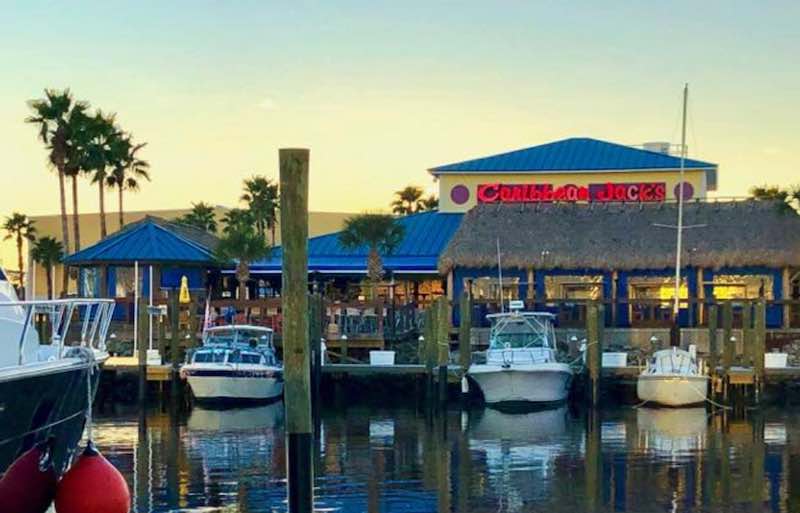 If you visit Daytona Beach in Central Florida, don't forget to stop by everyone's favorite restaurant and bar, Caribbean Jack's. This waterfront dining overlooks the Halifax River and is known for its daily specials.
They offer specialty drinks served in your take-home souvenir glass. You can also catch the live music shows at Daytona's favorite waterfront restaurant on Saturdays!
Aside from the restaurant and bar accommodation, Caribbean Jacks is also offering waterfront facilities for group functions or special events. You can book their private spaces with spectacular river views for birthday parties, rehearsal dinners, reunions, etc. Make sure to contact the management at least 14 days before your special event.
Learn more about what Caribbean Jack's has to offer by checking out their official website.
#2. Harborside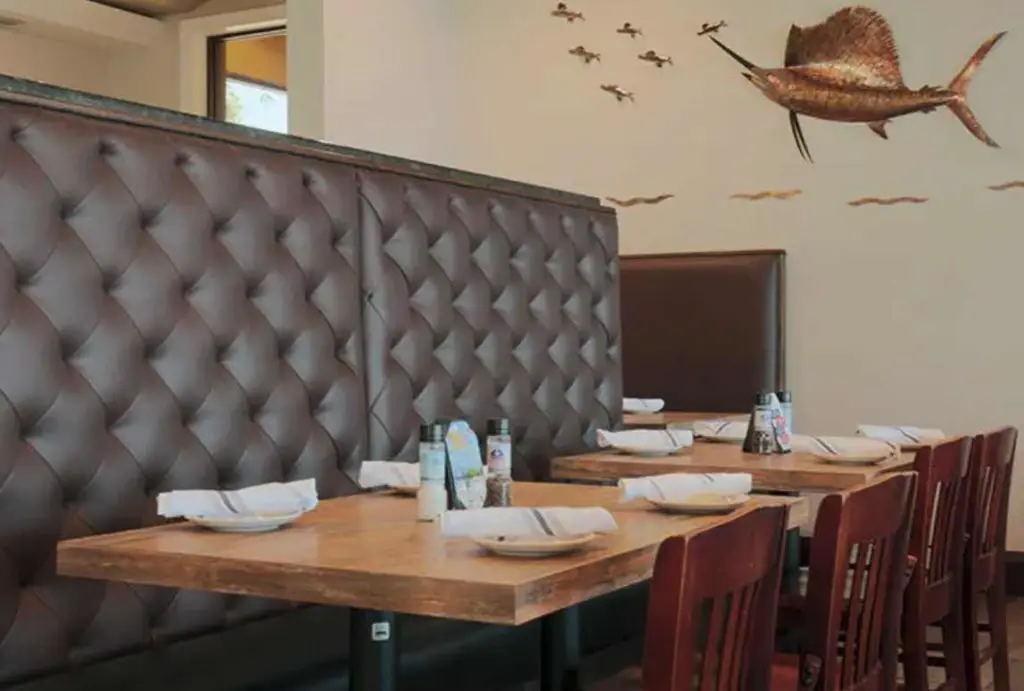 A restaurant by the lake, Harborside is among the top waterfront restaurants in Winter Haven, with great customer reviews in Tripadvisor for their excellent food, beautiful setting, and good customer service.
Harborside is the perfect place to relax and enjoy a great meal together with your family. Aside from its famous steak and fresh seafood mix, the restaurant also offers gluten-free vegan options.
People love to visit this American Bar in Winter Haven during the late afternoon to enjoy the peaceful atmosphere and beautiful sunset view. Harborside is now accepting reservations for holiday parties of any size. Book today, check them out here,
#3. Crabby Bill's – St. Cloud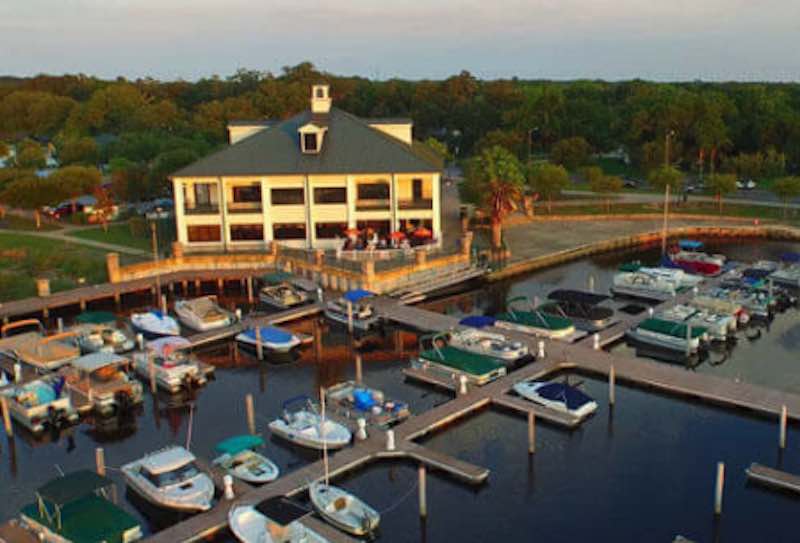 This seafood restaurant is located on beautiful East Lake Toho in the Lakefront Park Marina. At Crabby Bill's – St. Cloud, you're surely in for a treat with their fresh and delicious seafood offerings.
Both the indoor and outdoor spaces feature the panoramic view of the marina and lake. If you like to dine in with your pets, you'll be happy to know that Crabby Bill's got their pet-friendly deck. 
The Marina Banquet Hall provides a beautiful location with full service catering to fit your needs for your special events. Watch out for the upcoming events at this oceanview restaurant by visiting their official website.
#4. Puddle Jumpers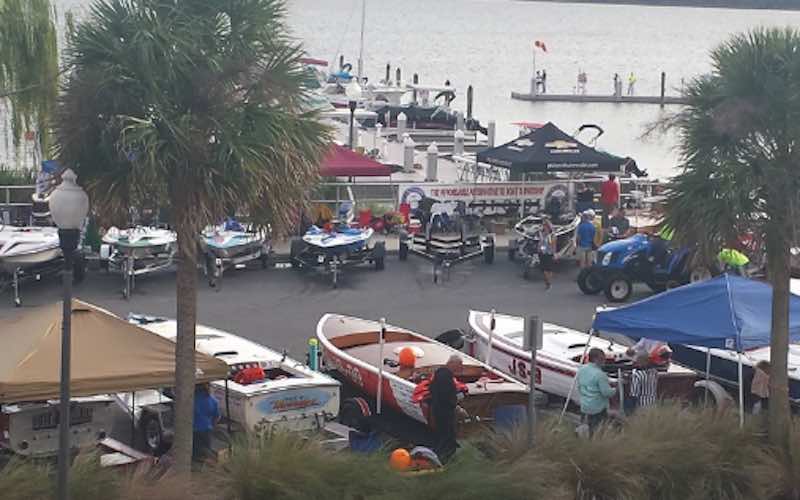 Puddle Jumpers at Ruby St. Tavares is where you should go if you are looking for excellent food and ambiance. It is a great dining place to visit after a long day at the fish camp.
It offers spacious indoor and outdoor seating, perfect for your family gatherings and business meetings. 
If you love to watch seaplanes as they take off and land, Puddle Jumpers got you the best view for that. Visit them today! They are open from 11 am daily. Learn more about this lakeside dining in Tavares by visiting their website.
5. Hillstone Restaurant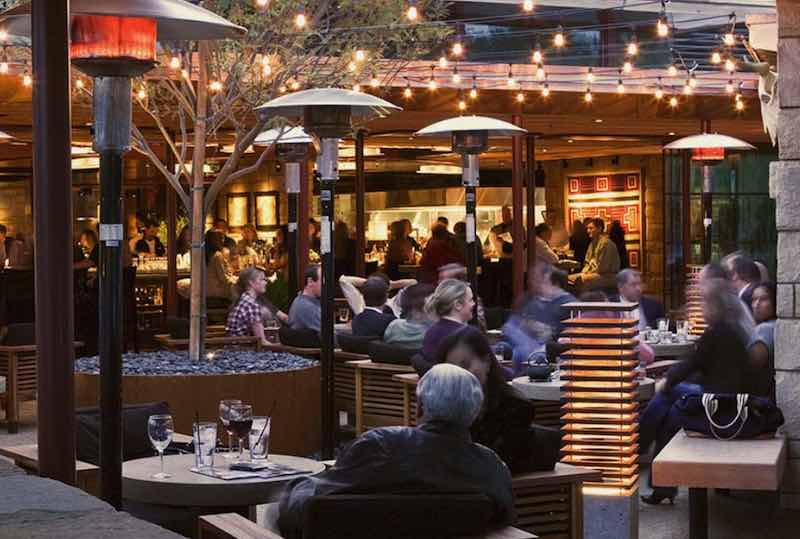 Hillstone is one of the top 10 waterfront restaurants in Orlando, Florida, and ranked 8th of 206 restaurants in Winter Park. The restaurant has the best combination of food, view, ambiance, and service.
While waiting for your food to be served, you can take your drink, walk outside and enjoy the fabulous lake view.
Hillstone provides a formal dining experience and discourages wearing tank tops, athletic attire, flip flops, and baseball caps while in the restaurant. 
Due to the pandemic, the lakeside restaurant has transitioned to cashless payments and implements safe dining protocols. Learn more here.
6. California Grill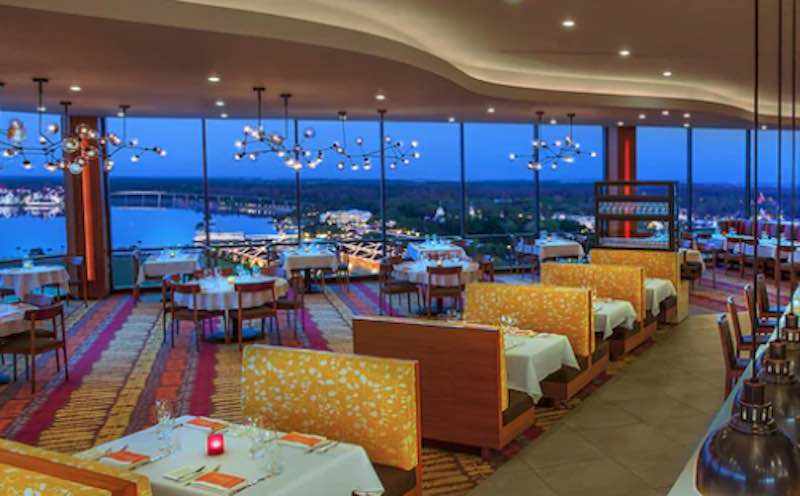 If you are bringing the kids to Walt Disney World Resort, don't forget to have fun yourselves by visiting this award-winning restaurant, just 3.5 kilometers away.
Visit the California Grill to experience the Pacific coast's flavors, with pre-cocktail drink offerings and first-come, first-served seating in the lounge. For bookings and reservations, call customer service today or visit their official website.
California Grill restaurant is mentioned in online travel articles like "The Best Things to Eat and Drink at Disney World" and "The Top 10 Things For Adults to Do at Disney World".
7. The Boathouse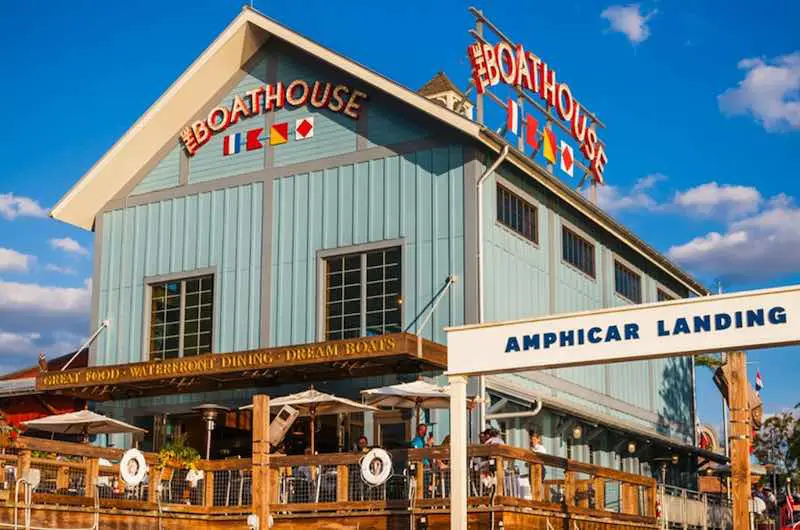 Another must-try dining place when traveling near downtown Disney is The Boathouse, rated as the #1 restaurant in Disney by USA Today!
It offers a special feast for seafood lovers with its most extensive selection of oysters in Florida and Lucky Dux Oysters, grown and harvested solely for the restaurant. 
This restaurant on the lake has seatings overlooking Village Lake at Disney Springs. Aside from the waterfront dining experience, The Boathouse is also famous for its collection of DreamBoats fully restored from the '30s, '40s, and '50s.
Make a reservation today. Check out their available dining schedules today by visiting their online page.
8. The Palm Pavilion Beachside Grill & Bar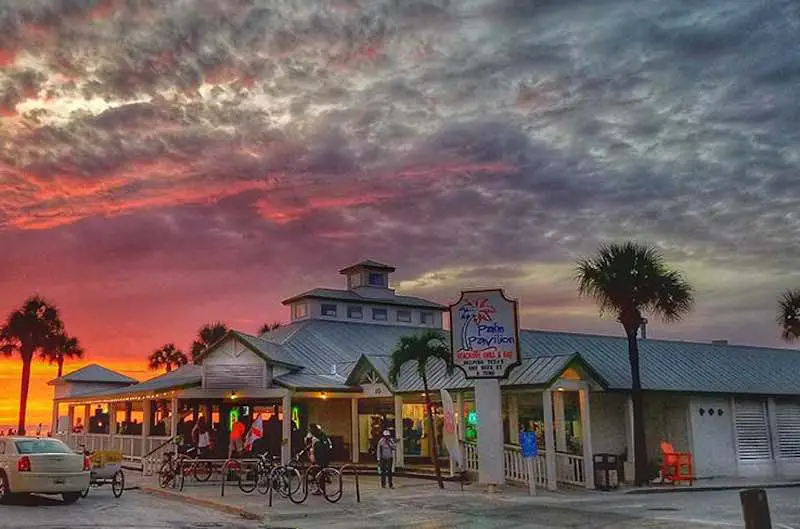 Are you looking for a more casual and laid-back ocean view dining in Clearwater Beach, Central Florida? If yes, going to the Palm Pavilion will never disappoint you.
The restaurant serves various seafood, sizzling steak, smoked ribs, and the famous beach burger with fun tropical drinks. You are more than welcome to stop by with friends on your beach flip flops.
The Palm Pavilion overlooks the Gulf of Mexico and has the best view of the Clearwater beach sunset. For more of their unique offerings, visit their official website today.
Book a table at one of these best-reviewed waterfront restaurants in Central Florida today. For a fun and safe dining experience with family and friends, follow the COVID-19 safety and health protocols implemented in the local area.
Please follow and like us: