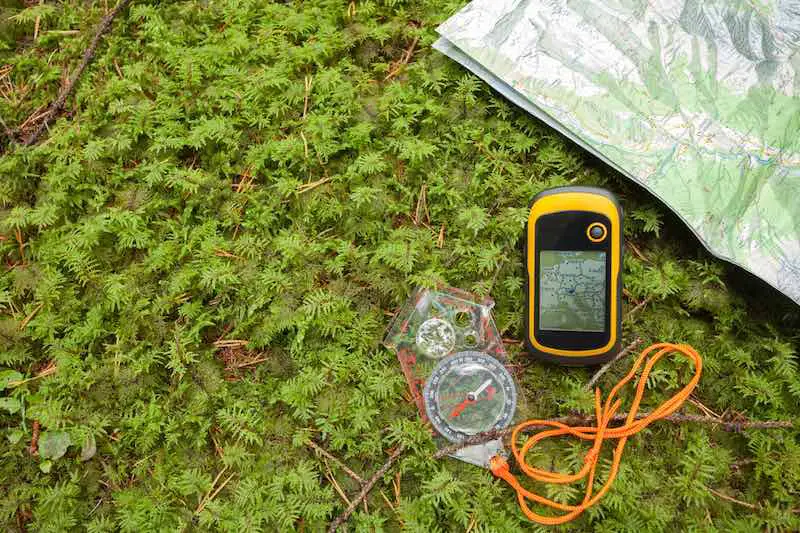 (Last Updated On: February 23, 2021)
What's life without a little adventure? You don't need to be a pirate or a treasure hunter to find your own kind of treasure right in your very own backyard.
All it takes is a good GPS to bring you along on your geocaching adventure. With a GPS that's sturdy, waterproof, and easy to use, you can get a little fresh air and have a whole lot of fun.
1. Garmin etrex 10 Outdoor Handheld GPS Navigation Unit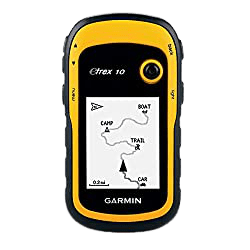 Use the rugged handheld Garmin to take a look at the preloaded maps on the 2.2-inch monochrome display. It's enabled with WAAS, HotFix, and GLONASS support for great positioning and a reliable signal.
It helps that it's waterproof too, and made to last for 20 hours of use with just two AA batteries. Not to mention that it's perfect for geocaching since you're able to see high and low elevation points and able to track the distance between them.
2. Garmin eTrex 22x
The Garmin eTrex 22x offers ease-of-use, durability and affordability that makes it perfect for ATV's bicycles, boats and hiking.
The eTrex 22x has a sunlight-readable display and is durable and water resistant. The battery life will give you up to 25 hours in GPS mode with 2 AA batteries. 
Know your surroundings like waterways, natural features such as buildings, international boundaries, and more. Find thousands of points of interest like shops, restaurants, universities, car parks, and accommodations.
3. Te-Rich Handheld GPS
Te-Rich is an ideal tool for measuring rugged land. This tool features area, length, and circumference along with a price-setting and total fare calculation for a large range of applications.
Those applications include agriculture, forest, and biology, mining, surveying, nautical, and hydrographic studies. 
In addition, there are applications for engineering disciplines, geographical and urban information systems, and a host of other applications. 
The Te-Rich measures the length, width, and area of a farm through satellites.
This product is used for a wide variety of agricultural needs because its handheld design and high performance make it a very helpful tool. 
4. BEVA GLONASS BEIDOU Handheld GPS
The high precision of the GLONASS navigation satellite system provides instant and precise positioning with an area measurement error of 1 – 2%.
The large 2.4 in 320 x 240 screen makes images clear.  Measure various shapes such as mountains, hills, slopes, and flat land. 
The GLONASS has a strong waterproof and dust-proof case. The rubberized case protects the unit and is comfortable to hold. 
5. Garmin GPSMAP 64
With a large 2.6 inch sunlight-readable color display on the Garmin that supports BirdsEye Satellite imagery and Garmin Custom Maps you will be able to see with clear precision.
Rugged and water resistant, GPSMAP 64 uses a quad helix antenna for superior reception.
The Garmin comes with a built-in worldwide basemap with shaded relief so you can navigate anywhere with ease. 
With photo navigation, you can download geotagged pictures from the Internet and navigate to them.
The Global Positioning System
Most people understand what GPS is, also known as the Global Positioning System, although most of us don't know how it works. GPS hasn't always been around.
It first came around to help all of us who are directionally-challenged in 1978 when the US Air Force Space Division launched a satellite for the start of GPS. The whole point is that you're now able to pinpoint your position anywhere on earth.
You no longer have to deal with being lost with the many pocket-sized GPS options out there, all of which are more exact with 24 operating satellites orbiting around the earth.
Each of these satellites rotates around the Earth, and a GPS works by locating four or more of these satellites. It then figures out the distance to each one to understand where it's currently positioned—and hence, where you are positioned.
To do this, the satellites are helped by the ground stations that help to determine the position and clock accuracy of the satellite. These stations work to be sure that you get the most accurate location possible as long as you have a working GPS.
What Makes Geocaching an Amazing Hobby
Now you know how GPS works when you're running around during your geocaching adventure. But what makes geocaching an amazing hobby anyway?
Well, first off, you can do geocaching to spend a lovely weekend away from the hustle of your usual life, without needing to spend a lot of money or even going too far. There are likely even geocaches in your community, so you don't need to devote days and days to this hobby.
Remember that there are tons of people also doing geocaching, which means that you can experience a strong community feels just by joining in on the activities.
Geocaching is a simple hobby—all you need is your GPS. You'll walk outside with your coordinates and GPS to find a hidden container; this can be hidden anywhere in the world. Think of it as a modern-day treasure hunt. You just need to register yourself online with the others playing so that when you find a geocache, you can trade items and tell the community about it.
So, when you geocache, you get to experience a friendly community, can go out into the fresh air, and can spend some time with your loved ones. With over four million geocachers worldwide, with one million of those in the US, there's always someone to play with and always somewhere new to explore.
How to Choose GPS for Geocaching
Yes, you do have the option of using the GPS on your phone to go geocaching. There's nothing wrong with that, but the GPS options above are usually made specifically for geocaching, versus your phone that probably isn't.
What GPS you pick depends on how often you plan on geocaching. If you don't plan to go out a lot, then you don't want the most expensive option out there. If you're heading out of urban areas, though, you'll likely want one of the above handheld options.
These aren't limited by cell service, after all, and are more rugged. This means that they can be used comfortably even when the weather is poor or if you happen to drop it along the way.
Either way, make sure that you pick an option that displays your coordinates and gives you an approximate location—and that has a nice long battery life for you. This means that you can use your device for the entire day without needing to worry about your GPS dying suddenly.
A good GPS will also have more storage on it since these are made specifically for geocaching. Store more maps on your device to go to more places and save your smartphone for pictures and other things that you want to keep with you.
With just the GPS then, this means that you can disconnect a little from the noise of your usual life without having a little notification interrupting your typical day.
Conclusion
You don't need to spend a lot of money to have an excellent time outside, to spend time with your family, or to join a fun community. All you need is one of these fantastic GPS options for geocaching. Pick one of these up to start a new hobby, no matter where you are. With the fresh air, your GPS, and your phone in case you get lost, you can have a wonderful time anywhere.
Please follow and like us: