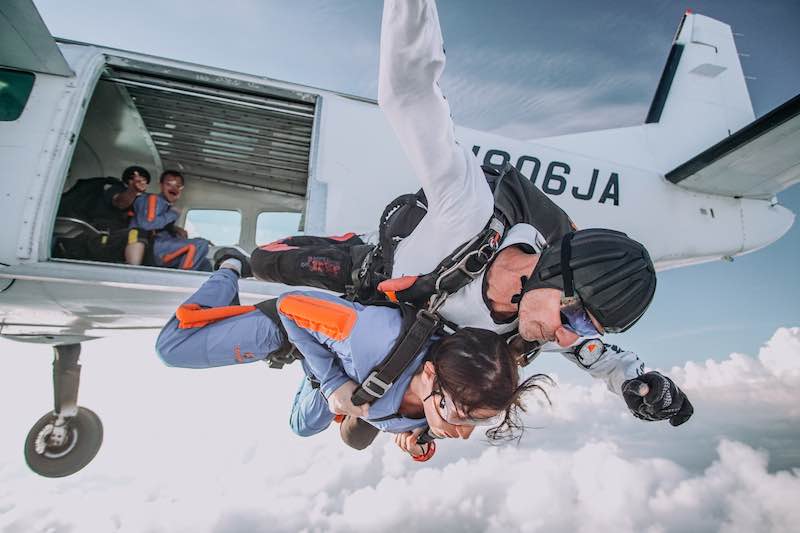 Best Florida Skydiving Experience
(Last Updated On: September 2, 2020)
There's no comparable feeling to that of free-falling 13,000 feet to the earth. Your heart is racing, you're watching the ground get closer and closer, and you're entirely at the mercy of gravity. It's no big surprise that some people are addicted to the thrill and pure adrenaline of skydiving. In this article, you will find out where to have the best Florida skydiving experience!
No matter where you're skydiving, the view is always going to be beautiful and unique. In Florida, this is one of the main attractions, you get to take in the stunning views of beaches, palm trees, and the ocean.
There are so many exciting activities and attractions already in Florida, but skydiving next to the ocean is sure to be at the top of your list of things to do.
Is Skydiving Worth It?
You might be wondering if skydiving is worth the money, and also if it's worth the risk. To answer those questions, it's best to consider why people would do in the first place. Several reasons lead people to jump out of a moving plane. Understanding those reasons will help you decide if it's something that you yourself would like to experience. But if you do decide to jump the best Florida skydiving instructors are waiting to help you, and there are several types of skydiving you could enjoy!
Just Letting Go
If you feel stressed or like you have a lot of pressure placed on you daily, skydiving is great just to let go – literally.
If you're tandem jumping (which you will do for at least the first few times you jump), your hands are in the life of another person. This might seem like a crazy idea, but it can be very empowering to just put your trust in both another person and fate. It can be difficult to put your trust in a complete stranger, but it can also be very freeing.
The Breathtaking View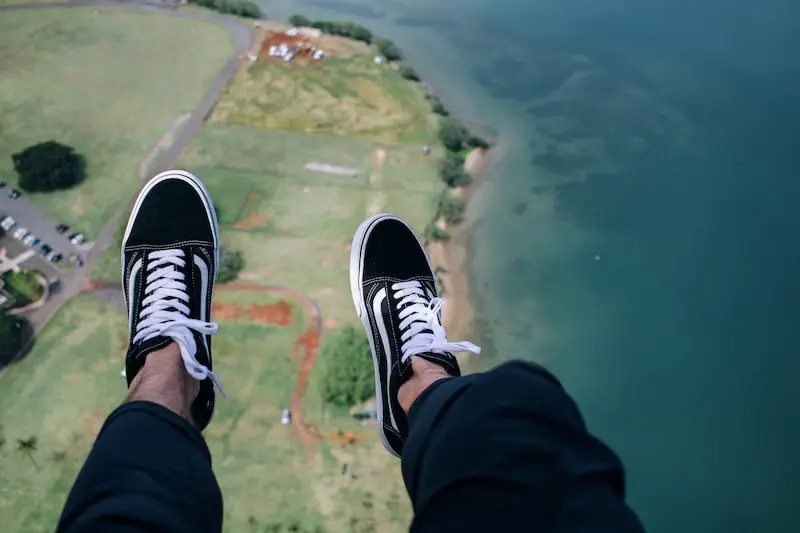 Besides flying in a plane, skydiving gives you an incredible and rare perspective of the earth and civilization. You get to see everything from a completely new angle and height. Ocean skydiving and mountain skydiving make for especially incredible views. As you get closer and closer to the ground, the landscape changes and becomes more and more clear.
One of the best views you get to see comes after the skydive when you get to see the pictures and videos of yourself during the dive. Sometimes a photographer is jumping with you, or your tandem partner might have a selfie-stick to document the ride.
Overcoming Fear
Conquering your fears can boost your confidence and help you overcome other limiting habits in your life. A massive amount of people fear heights and falling, and what better way to face that head-on than jumping out of a moving plane and freefalling back to the earth. You'll feel like a whole new persona afterward, ready to face life as it comes.
It's the Closest You'll Ever Be to Flying
Who has never had the dream of flying? Skydiving is the closest anyone will ever be to getting to do the real thing. You get to spread your arms out wide and feel the wind rushing against you. You feel utterly invincible like a superhero.
Age and Weight Limit
As with most extreme sports and attractions, it isn't safe for just anyone to skydive. There are specific requirements to be approved, and it can be very risky if you're body isn't suited to make the jump. It can have a lasting negative impact on you if you aren't careful.
Here are a few common factors that might enable you from being able to skydive. It's best to know before attempting to do it so that you aren't disappointed if you aren't able to.
How old do you have to be to skydive?
You must be at least 18 years old to skydive. Only when you're 18, can you legally sign the waiver and contract to skydive. Depending on where you are skydiving, some states might allow you to skydive if a parent or legal guardian is present and signs the necessary paperwork. So the actual skydiving age may vary.
Don't be discouraged if you aren't yet 18 and want to skydive; it will be a perfect birthday present when you're finally of age.
On the other end of the spectrum, if you're elderly, you might also have some restrictions. They will likely do a thorough interview to learn about your health status to make sure that it won't be too risky for you to skydive.
Even if you are generally healthy, at a certain age, your body is going to be much more fragile. It might not be able to handle the intensity of skydiving.
Is there a skydiving weight limit?
The short answer is yes. However, depending on where you are skydiving, there may be different weight limit requirements. The average weight limit is around 220 to 240lbs. Keep in mind that you will be jumping with an instructor, and the total combined weight is what matters.
Another thing to keep in mind here is that even if you're within the weight limit, it doesn't mean you're body shape, and weight distribution are suitable or safe to skydive.
Also, if you weigh a substantial amount, you could seriously injure your tandem partner should there be a bumpy landing. Safety always comes first; your skydiving helmet will only protect you from so much.
Tandem Skydiving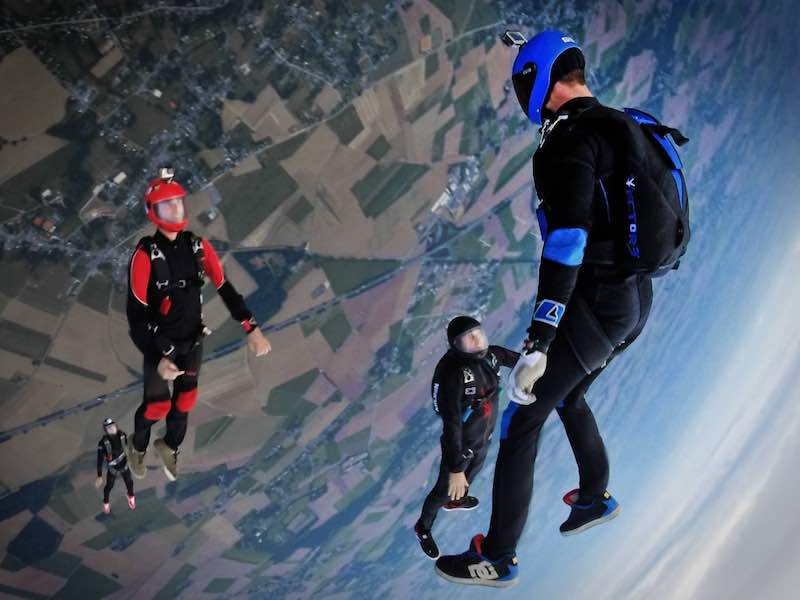 Tandem skydiving is usually the way most people do their first jump. This is where you are partnered up and strapped to an experienced skydiver.
This makes things much easier since you will likely be so shocked and distracted by the view that you might forget some of the instructions that you were given in the training. Your tandem partner will help you to release the parachute and steer once it's been open.
If you're already licensed or experienced, you can also do a tandem jump with a friend or family member. It's a great way to share a memorable experience. Eventually, if you want to get to the point where you can skydive on your own, there are many different training programs that you can complete to become certified.
Skydiving in Central Florida
Whether you're in Orlando, Tampa or Tallahassee, there are plenty of different options when it comes to skydiving schools and dropzones. For the most part, everywhere you will have options for any experience level so you can be sure that you'll have the best experience possible.
Depending on where you're at will determine what types of views you might see. You might see lush swamplands, Disney World, downtown Miami, the Gulf of Mexico, or even the Atlantic Ocean. When you decide it's time to take a break from the theme parks and beaches, check out these great places for skydiving:
Central Florida Skydiving Center
This is a top-rated skydiving center located in Titusville, where you can see NASA's shuttle launch pads. They have special permission from NASA to fly over the Space Center and provide an aerial tour.
They provide tandem jumping, freefall training, videos, and photo services so that you can relive your experience again and again.
Skydive City
Skydive City has locations in Gainesville, Orlando, and Tampa, so you can easily visit them from anywhere in Florida. They have options for every experience level and offer special training and instructions for beginners.
Miami Skydiving Center
Miami has more than just shopping and beaches. Check out Miami Skydiving Center for Unique views of the downtown skyline and the Biscayne Bay.
iFly Orlando
If you're not quite ready to jump out of a moving plane, this is a great option to try out some indoor skydiving. iFly Orlando gives you the feeling of a real free fall with their vertical wind tunnel. This is the next closest thing to doing an actual skydive.
Interesting Facts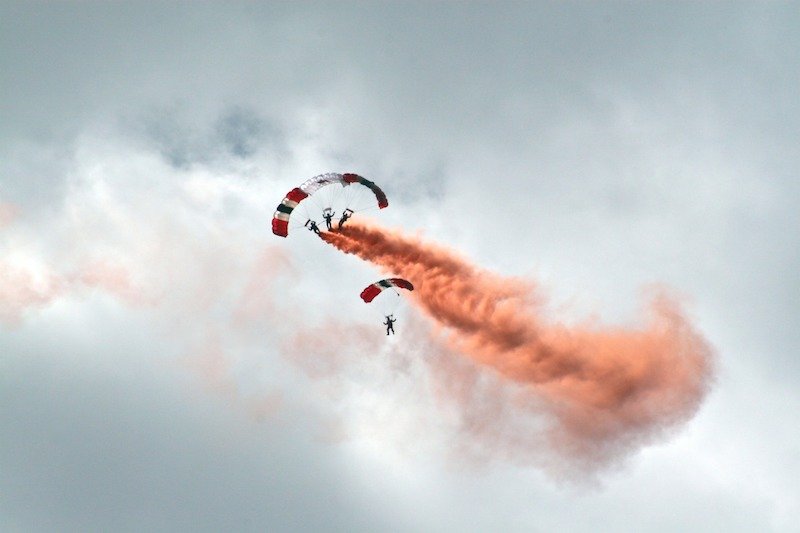 Skydiving is not a new thing. In fact, the first parachute jump was in October of 1797 when Andre-Jacques Garnerin jumped 3,200 feet from a hydrogen balloon.
The youngest person ever to skydive was only four years old. He was with an instructor when they jumped from a height of 10,000 feet.
The oldest person to skydive was 100 years old.
The most jumps to ever be completed in 24 hours was 640.
A man in Sweden was the first to receive a tattoo during a jump. The tattoo was the letters WFFT, which represented the "World's First Freefall Tattoo."
Conclusion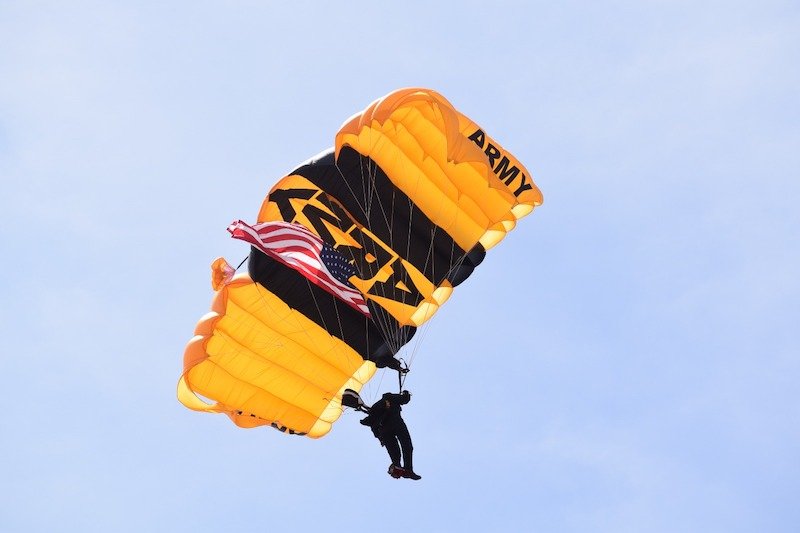 Some people might think it's crazy, but there are around 3.1 million skydives that happen every year all around the world. People have many different reasons for doing it and often do it multiple times after their first jump. It's an indescribable feeling to free fall from thousands of feet above the earth.
Location is really going to make your skydiving experience unique, and Florida is one of those places. There are many different types of scenery and landscapes to observe, and since Florida is already such a tourist hotspot in general, why not make it the vacation of a lifetime by trying out skydiving. You might just love it.
Please follow and like us: