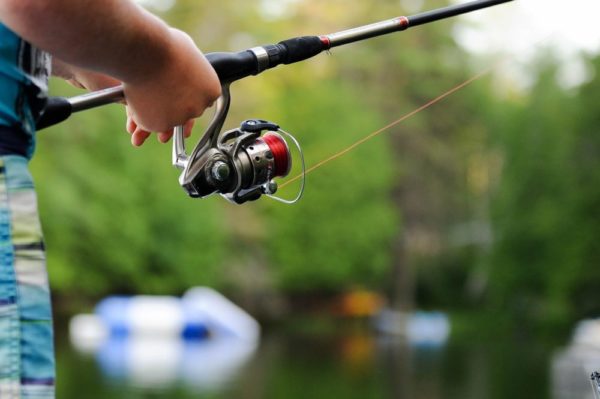 Best Central Florida Bass Anglers' Tournaments Near You
(Last Updated On: April 8, 2022)
Every year more and more people spend their weekends spectating at professional bass anglers' tournaments. They can be a great event to take the family for a day of fun. Some offer many other forms of entertainment while waiting on the guys/girls to bring in their sacks. In a carnival-like atmosphere, these tournaments have become big business, and their popularity among our youth is growing at epic rates. 
American anglers spend over 45 billion dollars a year on fishing. Bass fishing accounts for 16 billion of that. The biggest of the companies cashing in on this, Bass Pro Shops has reported over 4 billion dollars in sales each year for the past seven years, and this number is growing fast. The Bass Pro Shop/Cabela's Big Pro Series will give out over 1.4 million dollars in cash and prizes by the end of 2019. 
These anglers are now rock stars and many of them are getting paid as such. There are several pros with winnings in the millions. Kevin VanDam holds the record for the highest payout in one tournament ($500,000 1st Place) as well as the most career winnings (reaching somewhere around 7 million). He isn't alone. Below are some of the highest-paid professional bass fishermen, all having earned over half a million dollars during their tournament career.
Dion Hibdon
Chad Morgenthaler
Pete Ponds
Jacob Powroznik
Even a pro having a bad year usually generates over $50,000. With the average being between $130,000 – $250,000. This includes tournament winnings as well as sponsorships. 
If tournament winnings are the biggest moneymaker, sponsors are what get you through in between the weigh-ins. They offer all the equipment needed by the pros to find the location, get the fish on the line, and they are ensured to look good while doing it. Many pay their anglers cash incentives as well. The competition for the big sponsors can be just as intense as the actual fishing. There are so many fishermen now, it is really up to them to stand apart from the competition. It explains why they can be useful for their product and not the other way around.
These anglers have to be entirely up to date on all the products and services that their sponsors offer. If you have ever seen the boat or clothing of a well-known angler at these tournaments, you understand just that in and of itself would be like a full-time job. Some have several sponsors covering products from boat motors to the lenses in their sunglasses. These pros have to know it all in order to bring the sponsors in continually. 
With the tournament circuit still being considered a relatively new sport, we are sure to see corporate sponsorships continuing to grow and these guys being taken care of in-between tournament dates. 
One thing there is still plenty of when it comes to bass clubs and tournaments is the ability to see the good in us as human beings. In Florida, for every huge tournament held, there are many other, smaller tournaments held for good causes. Tournaments to save our lakes, help a family with medical expenses, or give veterans a show of appreciation are all over the state.
Facebook, Twitter, and Instagram offer the perfect platform for a bass anglers' tournaments community to come together and enjoy a great day of fishing while supporting someone else in need. What could be a more productive lesson in ethics for our children than that? These tournaments bring a sense of community to every weigh-in. Healthy competition, hard work, and regardless who wins, everyone walks away with a sense of being a part of a greater good. 
Much of the 2019 Season is over and below we have listed some of the most impressive wins thus far. 
June 16- South Region Pro AM in Clewiston
Hozin Chang from Florida Bass Trails club won 1st place with a weight of 16.33 lbs. Bobby Watson from the Bass Rattlers Club took 2nd with 14.73 lbs. And Peter Saraff from Florida Bass Trails won 3rd with 11.95 lbs. Bobby Watson was also named angler of the year at this tournament. 
June 15 – Folds of Honor Tournament on the Harris Chain of Lakes
Kennie Steverson and Hannah Paulk took 1st place with 24.38 lbs. They also won "big bass" with one weighing 7.25 lbs. Shane Ness and Don Fisher took 2nd with 23.07 lbs. Coming in 3rd was Blake and Brad Briscoe with 17.21 lbs. 
June 4 – BASS Masters Team State Championship
A two-day event. Mark Blevins and Steven Thames from the BASS Masters Gator Country Team took 1st place with 45.17 lbs., total. Day one they weighed 20.45, and on day two got 24.72 which not only won the tournament but also "fat sack." They secured their spot to represent Florida in the BASS Masters national team championship on Lake Hartwell, South Carolina in December. 
There are still plenty of tournaments to attend or even partake in. 
Below are some websites that we found most helpful with tournament information. You can easily find the best central Florida bass anglers' tournaments near you along with a wealth of other information, all bass related of course. 
www.floridafederationnation.com
Some bass anglers' tournaments in the area are held monthly. Lake Toho has two of these. Slim's Fish Camp holds two tournaments every month. A classic on the 2nd Sunday of every month and a maverick tournament on the 4th Sunday. The entry fee for this tournament is $50.00 + $10.00 for big bass. They pay a place for every five boats that enter (ex: twenty-five boats pays five places). You can contact Charlie Corbin about entering. Phone (561)996-3844
Bass Busters holds two monthly tournaments on Lake Okeechobee. On the 3rd Saturday, they hold the Bass Buster Trail Classic and on the 3rd Sunday, the Bass Buster Gold Division Tournament is held. The Classic is a flat $60.00 entry and the Gold Division is a $100.00 entry fee. Please contact Chris Fickey at (941)232-9539 for entry information. 
Even if bass fishing isn't a normal hobby in your family, these tournaments can open up an entirely new group of heroes to our children. These men work much harder than most people realize. Many of them put all their savings into the dream of going pro long before it actually ever happens. There are months out of the year that some of them work regular jobs just like the rest of us.
Then, when magical things begin happening under the lake water once again, they are ready to claim their spot among the professionals. As your family watches the winners holding up their sacks, try to keep in mind all the work it took them to get there. And if your child speaks on the way home of being able to make a living bass fishing, you can tell them with complete confidence that it is absolutely possible. 
Please follow and like us: