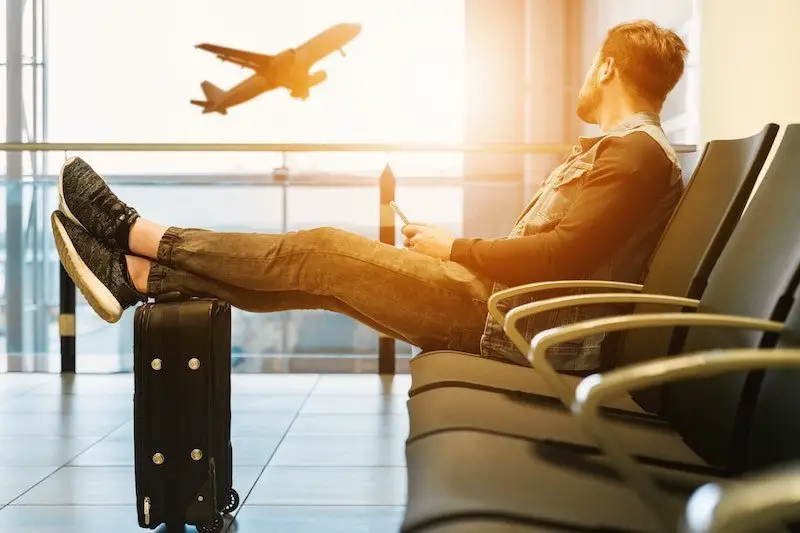 10 Best World Travel Carry on Bags With Wheels
(Last Updated On: August 10, 2022)
When you're about to go on a flight, you want to have the best carry on bag possible. Not all bags are created equal, and there's nothing more disappointing than buying a bag that seems excellent, but turns sour once you start your trip. You can travel in confidence now! We've compiled a list of what we concluded are the 10 best world travel carry on bags with wheels, for anywhere you're heading to. 
Features to Consider 
Wheels
If you want convenient luggage, wheels are pretty much mandatory. Models with more wheels will get more expensive, but they also offer extra movement. Two-wheeled bags are more affordable and still offer more comfortable use that a bag you have to carry.
Handles
Most bags you find will at least have a top handheld handle, which does make them easier to pick up, but a periscope handle will extend so you can let your bag roll along behind you. Side handles are a nice bonus since you have more options to adjust your grip.
Size and Weight
This is often the crux of picking your perfect bag. The more space the bag offers, the more you can fit. At the same time, that extra size adds on to the weight. Always look at the dimensions and empty weight before you buy a travel bag, so you don't have to pay to get it checked. 
4-Wheels (Spinners)  Vs. 2-Wheels  (Rollers)
As we mentioned before, the number of wheels can affect the price of the bag. It also accounts for some other notable differences. First, bags with 2 wheels tend to weigh less and have more space in the compartments. At the same time, you'll also have to pull the bag behind you, which isn't ideal in every space.  Rollers, on the other hand, are more reliable on different terrains.
Bags with 4 wheels (spinners)might cost more, but you also get a lot more maneuverability for the price. These bags can be placed upright, pushed in front of you, pulled behind, and more. The best thing about spinner luggage is how much less weight you need to deal with. Spinners stand upright and are pushed, and can even be maneuvered right beside you. This way, the luggage glides effortlessly on smooth surfaces. There is little strength or control needed as the four corners of your luggage are stabilized and mobilized by four (sometimes eight, with two on each corner) wheels. Spinners take the pressure off your joints and wrists. 
Spinners are stable on flat surfaces, but they're not that reliable on rough terrain. Rollers, on the other hand, put pressure on your joints and wrists as you pull the bag behind you. This is especially troublesome for long-haul flights where you are carrying up to 30 kilograms of weight with just one hand.
Soft or Hard Shell Luggage?
If you want to make a smart luggage choice, you need to decide whether hard or soft shell luggage is best for you. Softshell luggage is almost always more lightweight, but it doesn't offer all the protection that hard shell luggage does.
However, soft shell luggage is easier to fit into difficult spaces and overhead compartments; so if you're not packing your bag to the brim, you're not tied to the space constraints that you are with hardshell luggage.
On the other hand, hard shell luggage is better at protecting more delicate items; for most travelers, that means electronics that can easily get damaged if a heavy item is placed on the soft shell bag. 
---
Product Reviews
This is a great looking travel bag, but it's spacious too. It's a nice matte black, perfect for travelers with all kinds of style preferences. It does look more like full-size luggage, but packed into an excellent carry on the package. As a nice bonus, the edging is real leather, giving it a big dose of upscale class.
When you're done getting to your destination, it's super easy to carry around, without straining your back because of all the extra gear you've been able to pack in. The main handhold at the top is thick, sturdy leather, although there's an extendable handle too. It's the perfect addition to wheels, making it easy to carry everything you need without having to slouch or strain.
This is a highly functional travel bag, and it's also one that'll last you for years or traveling since it's so durable 
Pros:
100% genuine leather accents 
Plenty of pockets for easy organizing 
Extendable handle and 4 wheels  
Cons:
May be too large for some carry-on sizes 
---
This travel luggage is the ultimate solution for people that get tired of even the most ergonomic carry on bags. That's because while a lot of suitcases and bags include features like wheels or a periscope handle, the others still fall short on a lot of essential parts. Often the handle isn't easy to grip, the wheels are more or less static, and other bags tend to be heavier.
This is where the Travelpro Maxlite luggage is a real problem solver. First, the periscope handle is comfortable to hold onto. It's easy to grip and doesn't slip out of your hand when you're in a hurry. 
It also includes four wheels at the bottom for easier movement. Besides having four of them, the special thing about the wheels is that they all rotate 360 degrees, making it easy to get over uneven surfaces. 
Pros:
Lightweight and balanced 
Includes great warranty coverage 
4 wheels rotate 360 degrees 
Rules for international carry on bags vary, check for size 
Cons:
---
This Rockland luggage is great for people that do a lot of traveling. It can take a lot of wear, and it'll last you through many, many travels. The material is thick, and you can tell how sturdy it is just by the feel.
As a bonus, this travel bag comes as a set with two pieces. The larger bag has two wheels and a periscope handle, making it perfect for carrying the bulk of what you'll need with you.
The second bag can be used as a multipurpose bag, whether that's for makeup, first aid, and medications, or entertainment items. It's really best used as a bag for electronics; namely, your laptop. Since these bags are water-resistant and weatherproof, you can keep your things with you, and know they're protected no matter what.
Pros:
Durable and waterproof 
Easy to move around 
Comes as a set with two pieces 
Cons:
---
You can take this carry on with you for both domestic and international flights, and know that your bag is exactly the right size. All the wheels can make a full rotation, so you won't find yourself picking it up on the rough ground.
This Kenneth Cole carry on bag is sleek and modern looking, and it's functional too. If you've ever bought a carry on bag and experienced the frustration of arriving at the airport only to be told you'll have to pay to get it checked, you'll love this bag. You can be confident you're not going to end up checking this carry-on, as it already meets TSA and IATA approved dimensions.
Pros:
TSA and IATA approved sizing 
Fully rotating wheels 
Larger inner compartments 
Cons:
Warranty doesn't cover as much 
---
This luggage has plenty of room in its inner compartment, but it's also easy to stay organized. Where a lot of bags with big interior compartments don't have much in the way of extra pockets and smaller compartments, this Samsonite bag still has plenty of room to keep everything you need in its own spot.
It's one of the most convenient travel bags you're likely to find, especially considering some of its most significant winning features. It easily fits under most airplane seats, so you can be done messing with the overhead compartments. Here's another thing techies and travelers will love: it has a built-in USB port, so you'll never have a device run out of charge while you're on the go.
Pros:
Built-in a USB port
Plenty of inner pockets 
Fits under most airplane seats 
Batteries for USB not included 
---
Cons:
This is a super lightweight travel bag, inside and out. While all the materials used are designed to create the least amount of weight possible, don't worry. It's not a fragile bag by any means; it's much more durable than you'd expect.  The bonus for people that usually overpack? If your airline has weight restrictions for carrying on bags, the bag itself puts hardly any weight onto the total.
Pros:
Very lightweight with fiberglass frame
10 year warranty
Sleek and modern design 
Cons:
Complaints handle is too short
---
The Travel Select Amsterdam bag does a lot more than you'd expect. While it is labeled as a garment bag, it's a perfect multipurpose carry on bag whether you need to keep your clothes in check or not.
The pockets are all designed to fit everything you might need if you want to keep your clothes fresh for an event, however. There are even mesh pockets designed to hold your shoes and keep them from wrinkling your other clothes. 
You can easily hang multiple suits or sets of dress clothes, as well as a couple of pairs of shoes; without worrying, they won't make it on the flight with you.
Pros:
Includes hangers for hanging garments 
Mesh pockets designed for shoes 
Rolls smoothly, no sticking 
Cons:
Shoe pockets are a tighter fit for men's shoes 
---
This Delsey bag might look more like something you'd carry around throughout your day since it has a nice, modern design and quilted front. Don't mistake this stylish bag for a less functional bag, though; it's super durable and perfect for traveling. The material is a lot thicker than most carry on bags are designed with (1800 denier), but it really doesn't add on to the overall weight.
 There are plenty of pockets to keep your items organized and close at hand, and you can easily stow it beneath your seat once it's time for takeoff. The wheels aren't bulky, they have a nearly concealed inline design, so they won't take up extra space. 
Pros:
Well design, quilted front 
Inline wheels are bulky 
Durable and highly functional 
Cons:
May not fit under smaller seats 
---
This Perry Ellis travel bag is designed for the professional on the go, but other travelers will definitely appreciate the functionality it offers too. It looks, and feels, more like a rolling briefcase with some extra storage space, rather than a typical carry on, which is an appealing part of the design. There's a special place for your laptop, and it's even padded to keep your most important gear protected.
You'll see more pockets and storage than in your typical carry on too. That's especially nice for people that want to keep all their smaller items organized and separate. 
Pros:
Special padded laptop compartment 
Easy to maneuver with 8 wheels 
Tons of space to organize 
Cons:
---
This London Fog bag has all the quality and functionality you expect when you buy one of their products, whether it's a rain jacket or a garment bag. You'll be amazed at how much you can fit in this bag.
For example, if you're going on a business trip and can't afford to lose your weekly wardrobe, you'll want this bag; you can keep at least a week of outfits in this bag, along with all the toiletries and extras you'll want nearby when you arrive. When you get to your hotel, just unhook the hangers and set them in the closet; there's practically no unpacking again!
Cons:
Holds up to a week worth of outfits 
Extra durable, high-quality construction
Plenty of space 
Pros:
---
Conclusion
The best travel luggage is going to depend on how you travel, and what you need from your bag. No matter your needs, there's a bag on our list that'll get your gear where you need it to go. Pick any from our list, and you'll be on the right track!
For fresh ideas on other travel essentials make sure you check this link.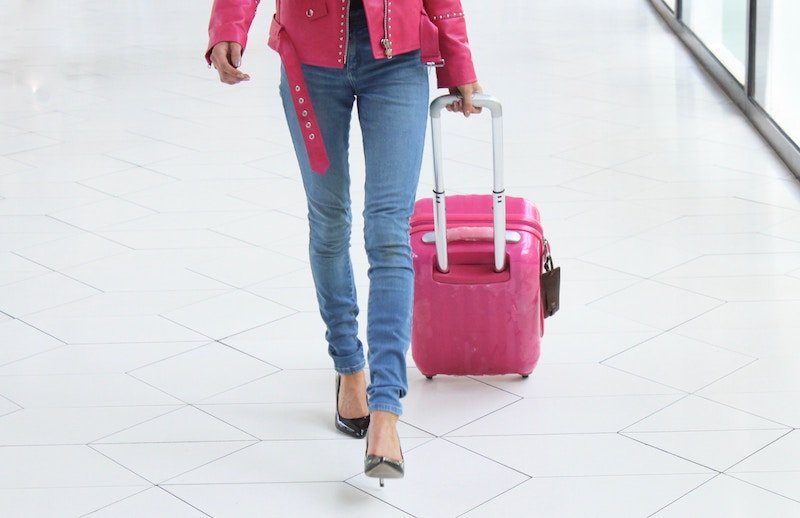 Please follow and like us: